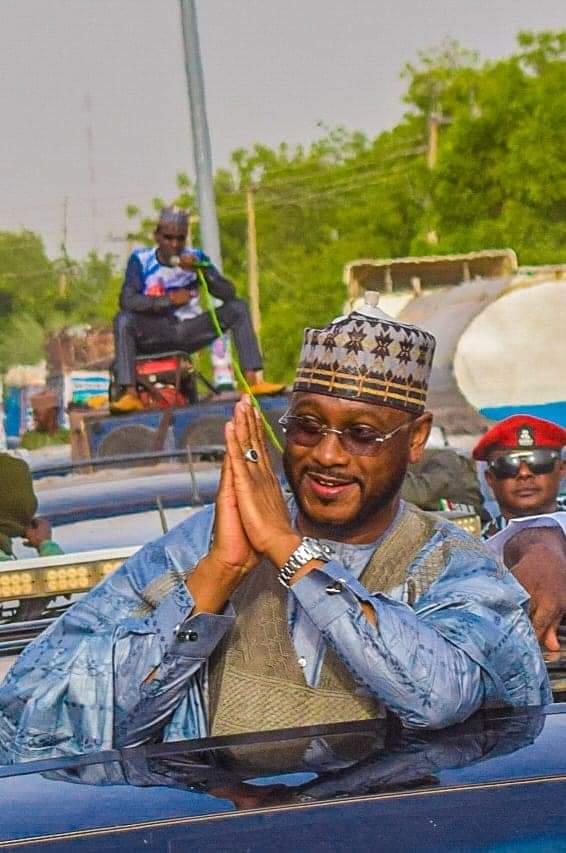 Again, Dr Dauda Lawal emerged Zamfara State Gubernatorial Candidate of the People's Democratic Party (PDP) following fresh primary election Conducted by the party as ordered by the Federal High Court, Gusau.
Dauda Lawal had scored highest votes of 422 during the election which was conducted in Gusau, today (Friday) amidst tight security.
The other Aspirants, Ibrahim Shehu and Hafiz Mohammed scored one vote each, while the other candidate, Wadatau Madawaki step down from the contest.
Announcing the election result, the secretary of the committee sent by the national headquarters of the party to conduct the election, Phillips Hassan Hyati said,
"Having scored the highest votes of 422, I hereby declare Dr. Dauda Lawan Dare as the PDP gubernatorial candidate for 2023 general elections".
"There were also four invalid votes".
Mr Phillips Hassan thanked the party members, security agents and journalists who have assisted towards the success of the election.
SMARTS NEWS Recall that, the Federal High court sitting in Gusau, the state capital has annulled the election of Dauda Lawan Dare, following a case filed by Ibrahim Shehu and two others challenging the credibility of the election and ordered for conduct of a fresh election.