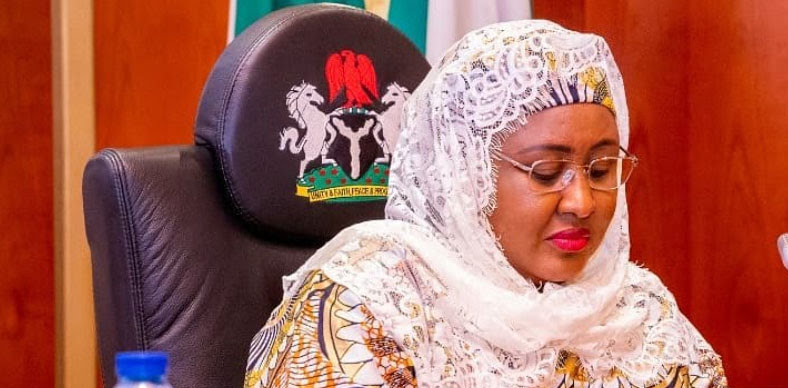 By Suleman T. Ahmad
A lady, Zainab Kassim has filed a suit on Friday for the enforcement of her fundamental rights against the First lady, Aisha Buhari and demanded N100m as damages from her and other respondents.
Miss Kasim who is a former Special Assistant to the President in the Office of the First Lady claimed that some Officers of the Department of State Service acting on the orders of Aisha allegedly abducted her and took her to the Presidential Villa where she was severely assaulted, dehumanised and abused by the first lady with the support of officers of the DSS and Police for deleting her posts on social media.
The former aide asked the court to declare her arrest and detention as unlawful. The case has yet to be assigned to a judge.
Other respondents in the suit referenced FHC/ABJ/OS/202/2023 were the Inspector-General of Police and the Department of State Services (DSS).
SMARTS NEWS recalled that Aisha Buhari has last year, secretly ordered for the arrest and unlawful detention of her critic, Aminu Muhammad, a student of Jigawa state University for criticizing her on Twitter, the action that generated a public outcry across the country.