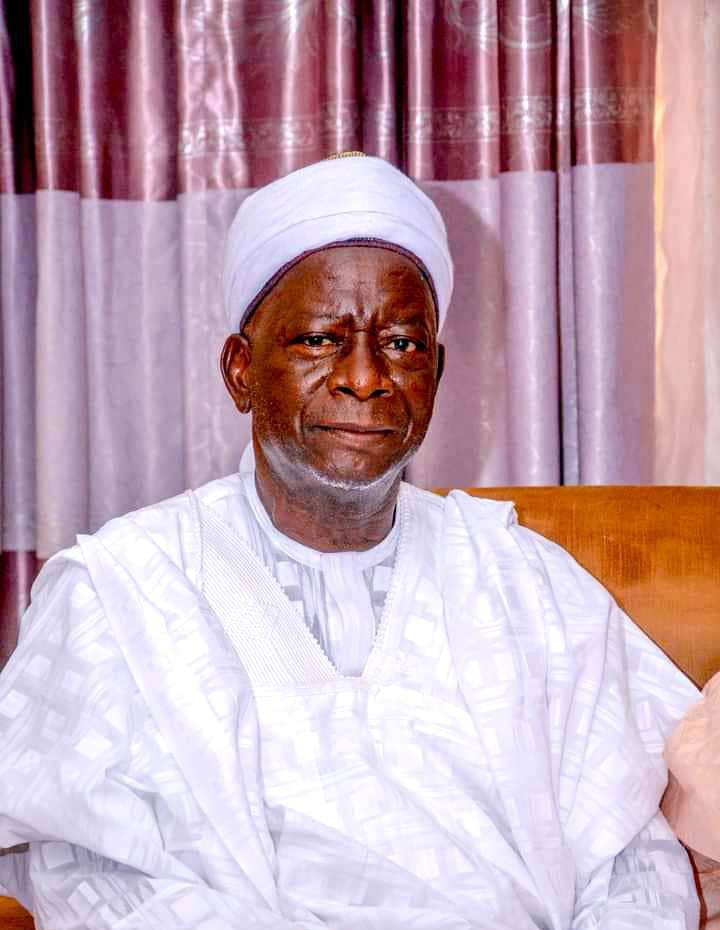 WHO THE AMENABLE MAN ALH ISMAIL MOYI KAURA IS; THE BRAND NEW INEC RESIDENT ELECTORAL COMMISSIONER, ZAMFARA STATE.
The bureaucrat Alh. Ismail Moyi Kaura was born in the year 1955 in a very prestigious and popular family of Moyi, Barayar zakin Kaura Namoda in the ancient city of Kaura Namoda of Zamfara state in the northern part of Nigeria.
He is an adamant Muslim, Hausa by tribe and at present a District head in Kaura Namoda emirate with title of "Barayar Zaki"
His education pursuit began with islamic education in Gusami village (in today's Birnin Magaji Local government area. He was enrolled into Nizamiyya Primary School for his primary education in Kaura Namoda town, after which he proceeded to Sultan Abubakar College Sokoto for his Secondary School and later State College of Arts and Science SCAS sokoto for a diploma in Hausa Arabic and Islamic Studies.
Ismail Moyi curiously went to the University of Sokoto (now Usmanu Danfodiyo University Sokoto) for a degree in Islamic Studies (B.A Islamic Studies) and attained a Post Graduate Diploma (PGD) in Business Administration at Hassan Usman Katsina Polytechnic.
His working experience began when he was employed as a classroom teacher, at Moriki town in Zurmi LGA until he became Vice Principal and principal in various schools of the old Sokoto State before he transferred his services to the defunct National Electoral Commission (NEC) in the year 1987.
He served as Electoral Officer (E.O) of the NEC in Kaura Namoda (now in Zamfara), Yauri, Argungu and Koko Besse (now in Kebbi State), Gummi (now in Zamfara), Gwadabawa and Sokoto local government areas (in the then Sokoto State).
Following creation of Zamfara State by the then head of state General Sani Abacha in the year 1996, Ismail Moyi Kaura was appointed as the first Administrative Secretary of National Electoral Commission of Nigeria (NECON) two years after General Abacha dissolved the NEC and rename it as NECON, before it was changed to INdependent National Electoral Commission (INEC) by the administration of General Abdussalam Abubakar.
Moyi served as Administrative Secretary in Zamfara, Katsina, Adamawa, Sokoto, Borno, and Kano States respectively before he was appointed as Director, Stores Directorate at INEC headquarters, Abuja where he retired from active service in the year 2015.
In the 2015 Kaura Namoda emirate nominated him as it's representative in the federal polytechnic Kaura Namoda governing council were he served diligently with remarkable contributions.
Alh. Ismail Moyi Kaura as a responsible personality he was appointed as a District head in Kaura Namoda emirate in the year 2022 with traditional title of Barayar Zaki to maintain his forefather's position in the emirate that was established by the Usumanu Danfodio.
On the 25th of October, 2023, President and commander in chief of the armed forces of Nigeria, Bola Ahmed Tinubu GCFR has approved the appointment of Alh Ismail Moyi alongside other nine prominent people to serve Nigeria as a Resident Electoral Commissioner (REC) of the Independent National Electoral Commission (INEC)
Alh Ismail Moyi Kaura is married with many children and grandchildren.
Compiled by;
Abdulrazak Bello Kaura,
Development Journalists,
Staff, Radio Nigeria (Pride FM)
Secretary, Nigeria Union of Journalists (NUJ) Zone A (Northwest).
abdulkaura21@gmail.com
07030151385