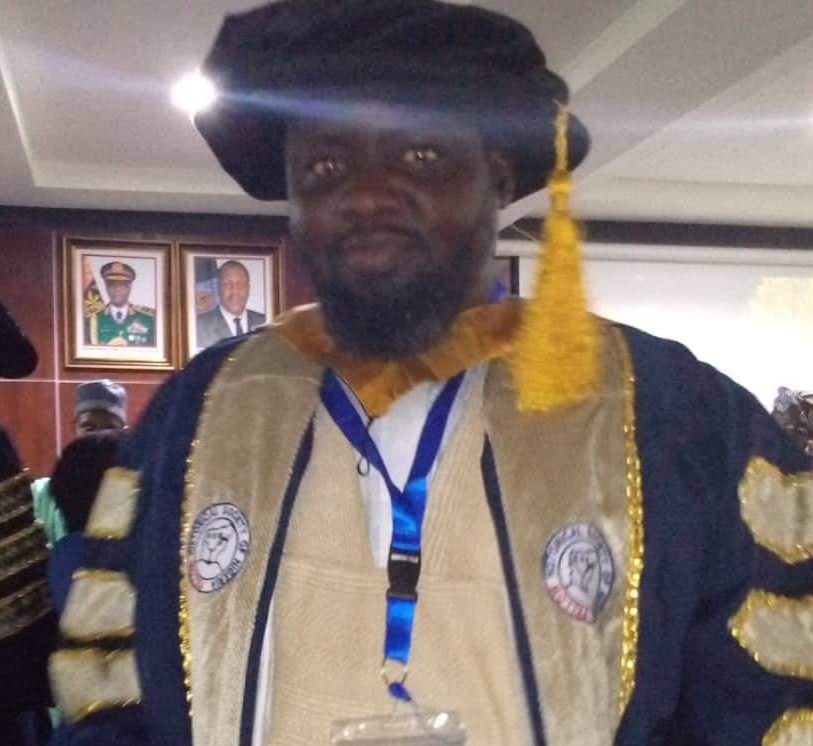 The Historical Society of Nigeria (HSN) has conferred a fellowship on Prof. Attahiru Ahmad Sifawa and other deserving personalities.
In a press statement signed and made available to SMARTS NEWS by the information officer of the Sokoto State University, SSU, Zayyanu Shehu said the award was conferred on them at the 67th Annual Congress/Conference of the Historical Society of Nigeria, held at the Nigerian Army Resource Centre, Abuja, on Wednesday, 26th October, 2022.
Prof. Sifawa, a Deputy Vice-Chancellor (Administration) of Sokoto State University, alongside other well-deserved awardees were inducted into the highest grade of the Historical Society of Nigeria and duly recognized as fellows of the revered historians body.
An accomplished Professor of Political History, who is also the outgoing Vice President Northwest of the Historical Society of Nigeria, was born on 23rd October, 1979. Sifawa, holds a B. A (Ed.), M.A. and Ph.D. in History from Usmanu Danfodiyo University, Sokoto in 2004, 2012, and 2016 respectively.
A Historian of international repute, Prof. Sifawa is a committed labour unionist, active University Administrator, spiritual leader, and strong academic pillar. A recipient of many Awards, including the Lifetime Presidential Recognition Award, and now the Fellowship of the Historical Society of Nigeria (FHSN).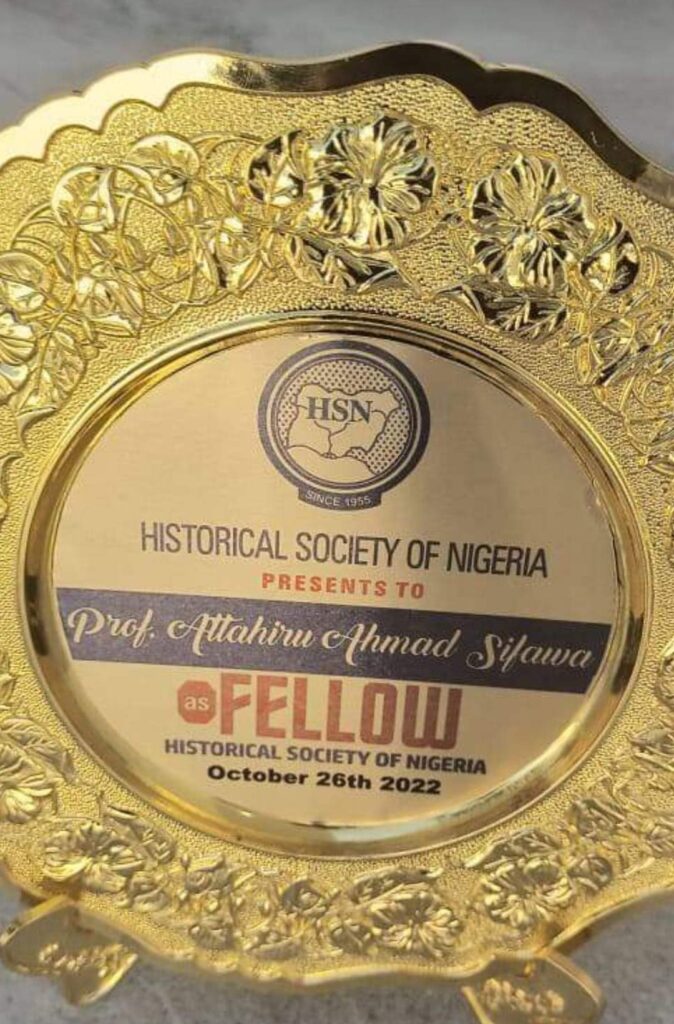 The President of the Society, Professor Okpeh Okpeh Jr, FHSN, said Professor Attahiru Ahmad Sifawa and other recipients of the prestigious fellowship were selected for the honour in recognition of their tremendous contributions and dedication towards promoting the activities of the Historical Society as well as the exemplary leadership qualities they have been exhibited over the years in their various careers.
Prof. Okpeh pointed out that the awardees are by their investiture as Fellows of the Historical Society of Nigeria have become members of a select group, tasked with ensuring the survival of History as a field of academic endeavour and urged them not to rest on their oars but strive to achieve more desired results.
Similarly, the Vice-Chancellor, Prof. Bashir Garba, MFR, has on behalf of the Management, Staff, Students, and the entire Community of Sokoto State University congratulated Prof. Sifawa for the well-deserved honour.
He also urged him to remain committed to rendering selfless service to the University, the Historical Society of Nigeria, and the country at large.