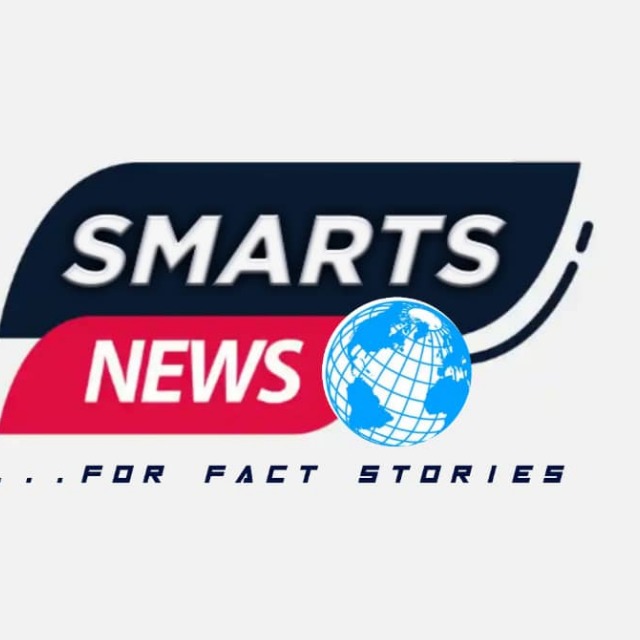 By Jibril Almustapha
There have been controversies on the emergence of inconclusiveness of elections in the country thereby politicians and their allies, legal practitioners, media houses, current affairs analysts, and electorates have dwelled into perspective-based arguments to justify the legality and acceptability of the inconclusive election(s).
MEDIA SMARTS NIGERIA therefore conducted this exclusive investigation to analyse the popular inconclusive election happenings across the country.
Experimentally, the Chairman of Independent National Electoral Commission (INEC) Prof. Yakubu Mahmood, explained that, inconclusive election is an electoral practice in which a winner has not emerged at first ballot.
MEDIA SMARTS NIGERIA discovered that there were many inconclusive elections declaration in the recent years, for example, Imo state governorship election (2011); Anambra state governorship election (2013);
Bayelsa state governorship election (2015); Taraba state governorship election (2015); Imo state governorship election (2015); Abia governorship election (2015); Osun state governorship election (2018); Kano and Sokoto states governorship elections in 2019 respectively, among others. Verified reports revealed that, even in the ongoing 2023 national elections, there were National Assembly seats declared inconclusive by the INEC officials including all National Assembly elections in Sokoto state; Zamfara Central Senatorial District; Gusau/Tsafe and Gummi/Bukkuyum Federal Constituencies of Zamfara State respectively.
LEGAL VIEWPOINT OF THE INCONCLUSIVE ELECTION
MEDIA SMARTS NIGERIA gathered that, there is no direct constitutional or electoral act provision(s) that explicitly proclaimed 'Inconclusive Election' during the declaration of elections results as argued by many trained legal practitioners like, Onueze Okocha (a Senior Advocate of Nigeria), who described declaration of inconclusive as a worrisome development; Aminu Waziri Tambuwal (incumbent governor of Sokoto state and former speaker of House of Representatives) who reacted when INEC declared his re-election inconclusive for second term as a governor in 2019; Jiti Ogunye, a lawyer and human rights activist who told the Punch his dissatisfaction with the rampant declaration of inconclusive elections.
Furthermore, Sen. David Mark, a former president of the Nigerian Senate, one of the longest-serving lawmakers in the history, described inconclusive elections as baseless and not accommodated in the 1999 Constitution of the Federal Republic of Nigeria (as amended).
In his attempt to justify the practice, INEC Chairman, Prof. Yakubu Mahmood, explained that the process is not strange because, anywhere you see inconclusive election; it is as a result of violence.
MEDIA SMARTS NIGERIA learnt that, inconclusive elections have a legal provision in some sections of the Electoral Act 2022, viz;
First – Violence,in section 24(1)(2), which says "In the event of an emergency affecting an election, the Commission shall, as far as practicable, ensure that persons displaced as a result of the emergency are not disenfranchised. Where a date has been appointed for the holding of an election, and there is reason to believe that a serious breach of the peace is likely to occur if the election is proceeded with on that date or it is impossible to conduct the elections as a result of natural disasters or other emergencies, the Commission may postpone the election and shall in respect of the area, or areas concerned, appoint another date for the holding of the postponed election, provided that such reason for the postponement is cogent and verifiable."
Second – Over-voting, in section 51(1)(2)(3) which says: "No voter shall vote for more than one candidate or record more than one vote in favour of any candidate at any one election. Where the number of votes cast at an election in any polling unit exceeds the number of accredited voters in that polling unit, the Presiding officer shall cancel the result of the election in that polling unit. Where the result of an election is cancelled in accordance with subsection (2), there shall be no return for the election until another poll has taken place in the affected polling unit."
In an investigation conducted by Blueprint, Mr. Ayo Ogundele (a lawyer) recommended that, in order to minimise the rate of election irregularities, Nigerian government should emulate electoral systems of developed countries like the United Kingdom who give birth to Nigeria as an independent country.
THE POWER OF A RETURNING/COLLATION OFFICER TO MAKE DECISIONS ON BALLOT PAPERS DURING COLLATION OF ELECTION RESULTS
This report observed that a returning or collation officer (under the guidance of the constitution or electoral act) has a total right to decide on acceptance or rejection of ballot paper(s) cast in his assigned geographical area of assignment. This was confirmed by electoral act 2022 in section 65(1) which states that, "The decision of the returning officer shall be final on any question arising from or relating to— unmarked ballot paper; rejected ballot paper; and declaration of scores of candidates and the return of a candidate:
Provided that the Commission shall have the power within seven days to review the declaration and return where the Commission determines that the said declaration and return was not made voluntarily or was made contrary to the provisions of the law, regulations and guidelines, and manual for the election."
WHAT HAPPENS IF A CONTESTANT OR ANY POLITICAL PARTY DISSATISFIED WITH RETURNING/COLLATION OFFICER'S DECISION?
It was claimed in Section 65(2) that, "a decision of the returning officer under subsection (1) may be reviewed by an election tribunal or court of competent jurisdiction in an election petition proceedings under this Act."
THE BIG QUESTION: WHAT HAPPENS AFTER DECLARATION OF INCONCLUSIVE ELECTION?
It was gathered that, 'Supplementary Election' is the right answer, due to the scenario that final results which determine the true winners are not pronounced by the returning officers owing to cancellations of substantial numbers of votes during the polls due to alleged violence and other sundry irregularities. This imbroglio gives rise to Supplementary Elections where the fates of contestants are finally decided. Mr. Samaila Mukhtar Janyau, Zamfara state INEC Public Relation Officer told MEDIA SMARTS NIGERIA that the date of any supplementary election is to be fixed by the National Headquarters of the Independent National Electoral Commission (INEC) in Abuja.