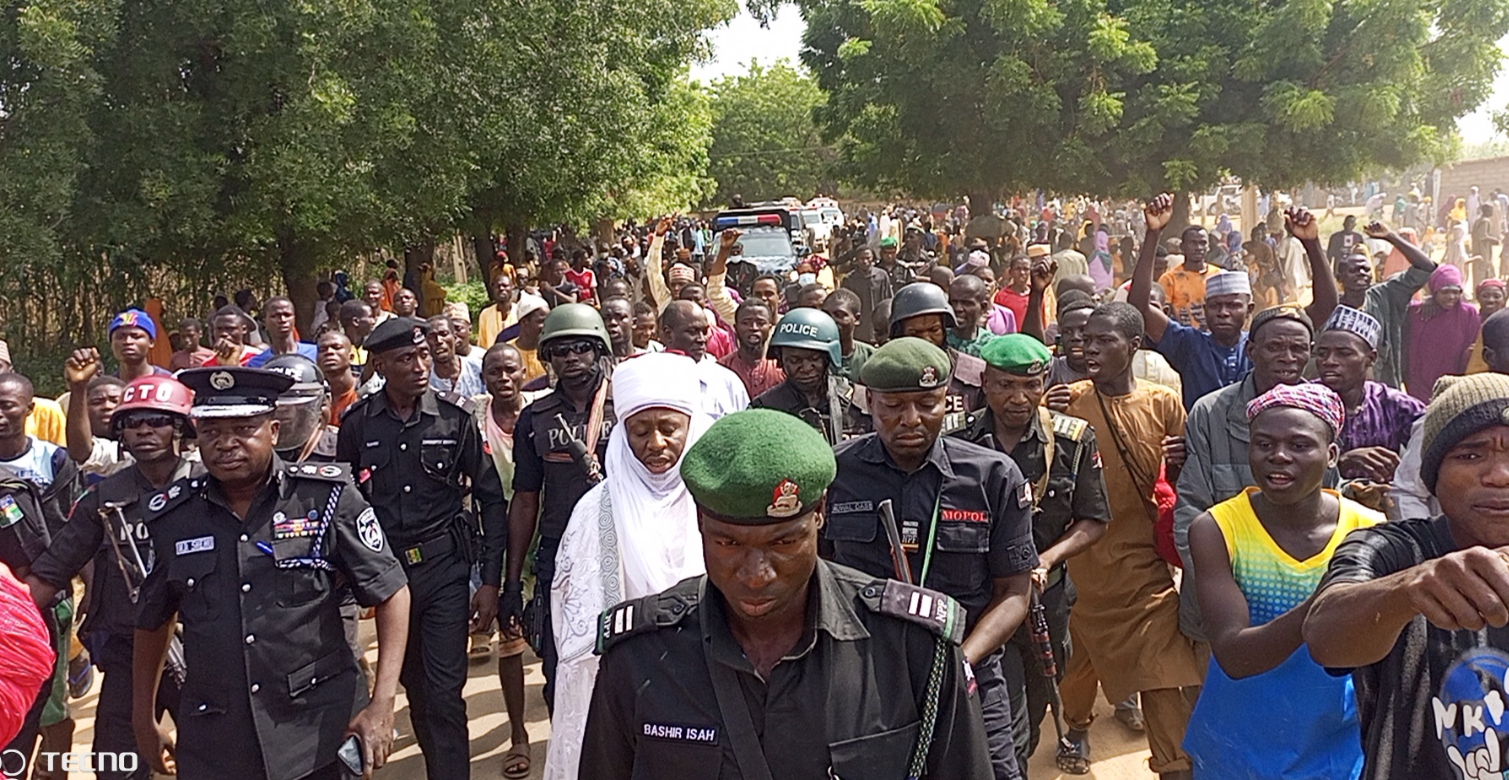 Incessant bandits attacks at Sakajiki village of Kaura Namoda local government area in Zamfara State caused mob action by youths who blocked Highway of Gusau-Kaura Namoda road protesting, killings, raping, abduction and looting of their property.
The youths' action began in the early hours of today (Tuesday) around 5:45am and denied commuters/travellers access to the road.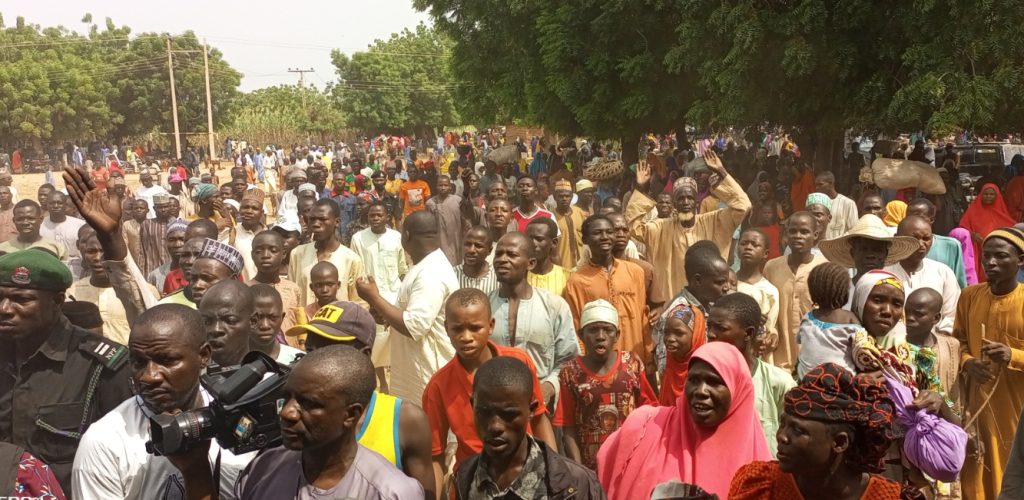 Workers, Businessmen, students and other road users were stranded for about five hours, as the Mob barricaded the road with Timber logs and Stones.
Our reporter said, Police and military were seen pleading with the youths to open the road as security operatives are taking drastic measures to curtail the problem.
As the tension persisted, commissioner of Police, Zamfara State command, CP Muhammad Shehu Dalijan arrived the scene accompanied by the emir of Kaura Namoda Dr Sanusi Muhammad Ahmad Asha who arrival attracted the attention of the protesters chatting greetings to him and expressing optimism to solving their problem.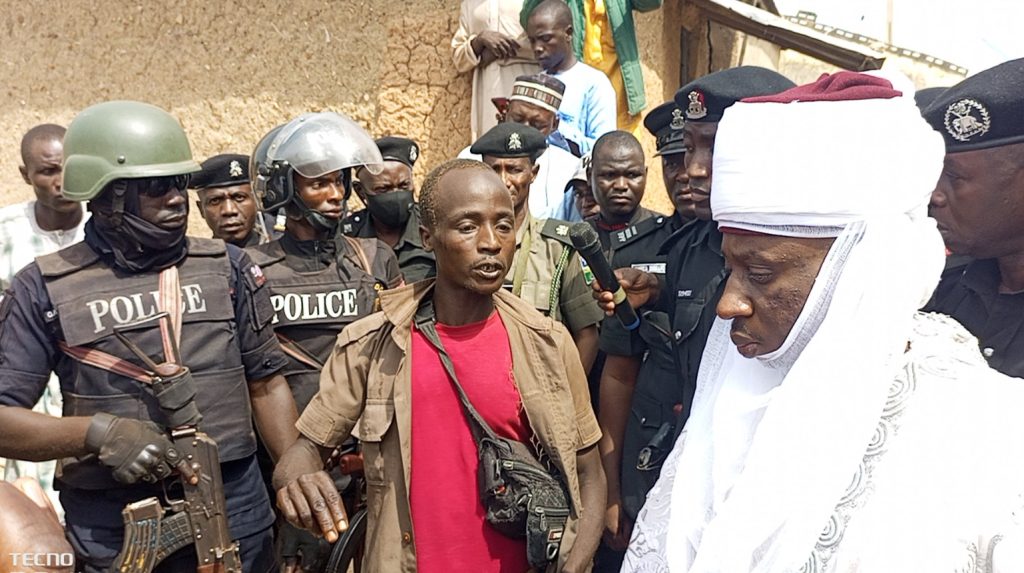 The Emir who introduced the CP to the people of Sakajiki and urged them to shield their swords as drastic measures are being taken to end the lingering insecurity in the village and Zamfara in general.
CP Muhammad Shehu Dalijan who addressed the people said he was at the village at the instance of the state Governor Dauda Lawal, saying he assigned him to visit the Sakajiki village for assessment and restrategize to secure the area.
The CP assured them that more security operatives will be deployed to the deserted village and additional weapons will be provided.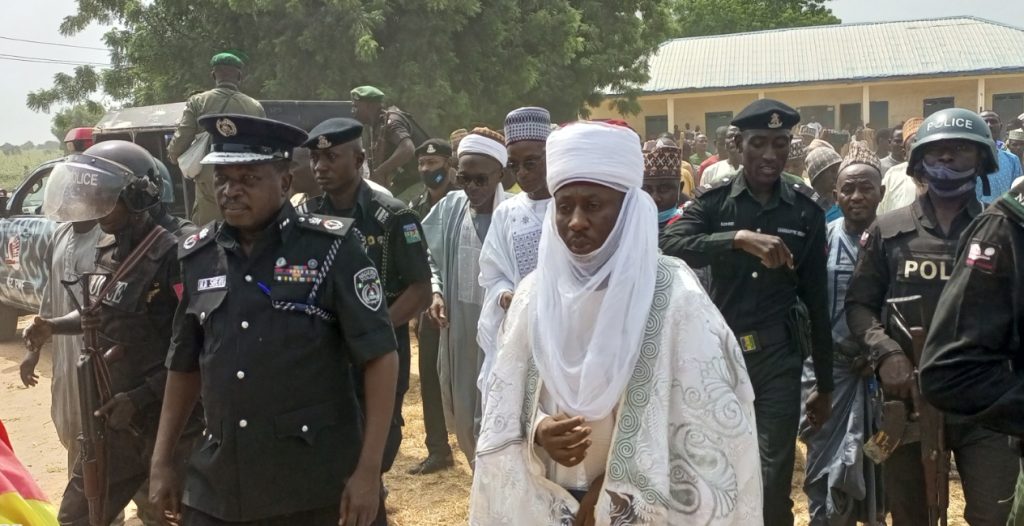 Our reporter who visited the village and scene of the protest said the Sakajiki village was completely deserted, Houses, schools, mosques, shops and all other structures were under lock and key with some broken or burnt by the bandits, who attacked the village on Monday night again after their last operation in same village last Saturday where they killed one Mobile police officer and snatched Police patrol vehicle.
Some of the villagers who granted interview to Radio Nigeria lamented that the bandits used the Police patrol vehicle (Hilux) they snatched last Saturday to pack items they looted including women and ladies they abducted from the village after killing several others.