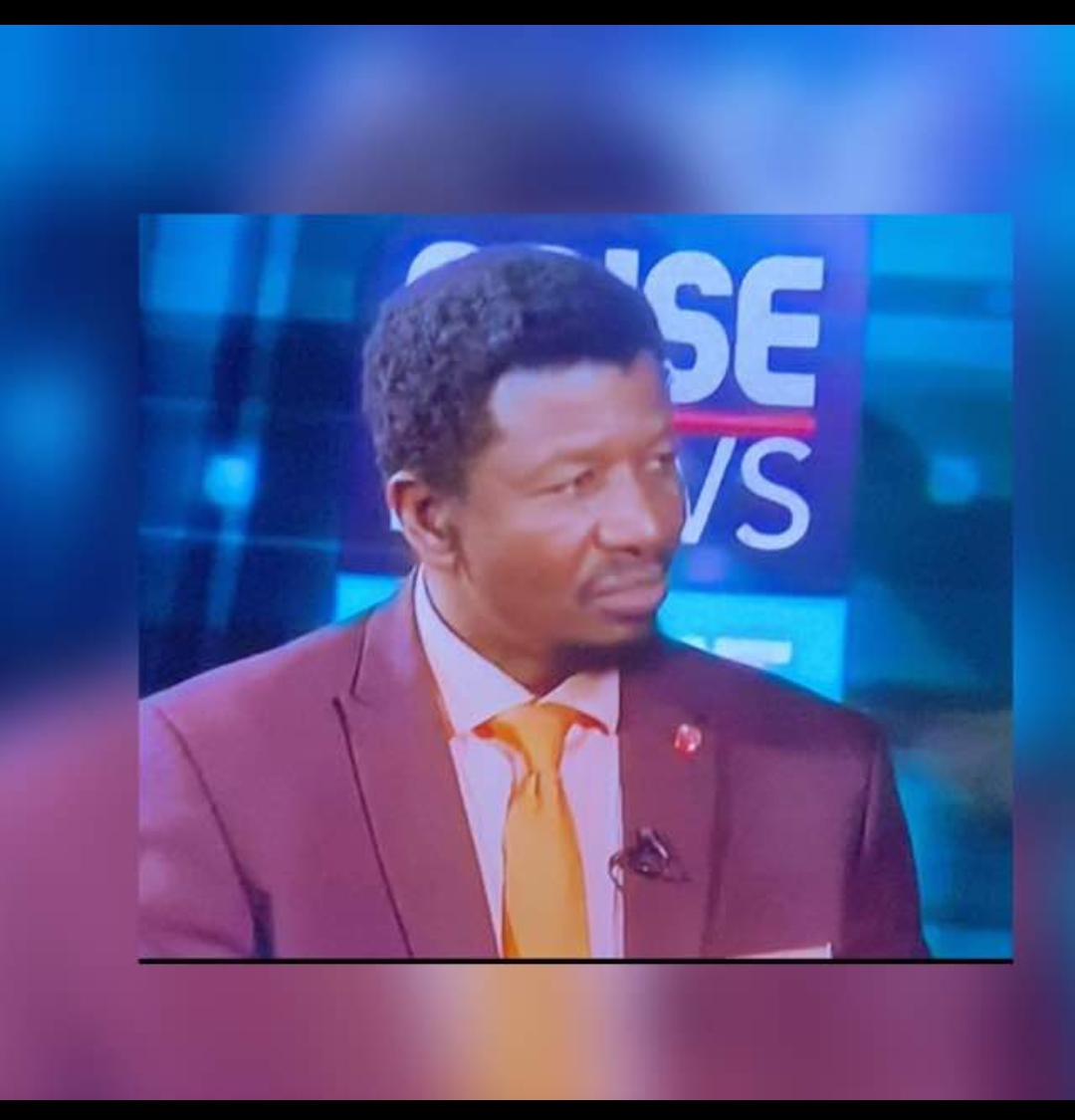 With no intent to promote the traditional nay permanent North-South divide in our dear country, I find it puzzling that state governors and other leaders in the Southern part of Nigeria seem to accord more dignity to human lives than their counterparts in the North. This is more puzzling when juxtaposed with the fact that human lives in both the North and the South and indeed everywhere on planet earth are the same.
It doesn't matter whether a victim is from Lagos or Zamfara or Ebonyi , human lives should be accorded optimal dignity.
Penultimate week, the Lagos state governor H.E Babajide Sanwo-Olu visited the inspector-general of police Usman Baba Alkali to ask for the IGP's support in the efforts to bring the alleged killer cop Drambi Vandi to justice. Recall that the alleged killer cop is reported to have shot and killed Lagos lawyer Bolanle Raheem on Christmas Day at Ajah in Lagos state.
A week earlier, precisely on 18th December 2022, more than 100 people were killed in Zamfara state: 67 locals killed in Mutunji, 27 in Malele and 6 in Dansadau villages Zamfara state during a fire-fight amid air strikes between bandits and our gallant military which is reported to have started as a result of a disagreement between two groups of bandits over a divorced woman.
While Governor Sanwo-Olu deemed it necessary to rally round and call for justice to be served on the alleged killer cop, no such moves or calls for justice for the 100 people killed or even some succour for the families of the victims were heard from the Zamfara state governor H.E Bello Matawalle.
Perhaps, the Zamfara state governor should have equally rallied round, shown leadership and prevailed on the military high command to send more troops and reinforcements to Zamfara state for a final onslaught on the terrorists.
Clearly, the Zamfara state government should have done more to help the internally displaced persons (IDPs) that resulted from the massacre of 100 innocent indigenes of the state.
Killings by bandits and other terrorists in Northern Nigeria are a daily occurrence or even hourly at best. From Zamfara to Borno to Yobe to Adamawa to Kebbi to Katsina to Sokoto to Bauchi etc, all you hear about is killing of the innocent by terrorists and bandits.
Just yesterday Monday 3rd January 2023, bandits killed an All Progressives Congress (APC) leader in Sokoto state alongside his elder brother.
In Kaduna, Sokoto, Katsina and lately Bauchi and Kebbi states, bandits call the shots in several ungoverned spaces. Unleashing terror through unprovoked killing of the innocent. The major concern is that you hardly hear of any arrests. Even in the isolated cases of arrests, no prosecution. You don't hear of anything thereafter. Musa Kamarawa, an alleged notorious kidnapper, gunrunner and nephew of a former governor Sokoto state was apprehended in Sokoto state in January 2022. He was shown on live TV and social media where he confessed to have sold gun trucks to the notorious Bandit Bello Turji. Almost a year on, no update on the case. End of story, case closed.
POLITICS AMID INSECURITY
Political campaigns for the 2023 elections are in top gear, ongoing and unperturbed while innocent people are being killed and several others displaced from their homes and farms.
No state governor in the North which is literally under bandits control in several parts, was seen running helter-skelter to the IGP ala Sanwo-Olu or the military high command to push for more efforts from our gallant military.
Is there a sympathy deficit from the Northern state governors or citizens in the North do not hold their governors accountable as is the case in the South?
Obviously, as a result of some elements of tradition and religion, political leaders in Northern Nigeria seem to enjoy a blank cheque. A political leader can get away with anything in the North but not in the South. All that the state governor or political leader in the North needs to do to get away with anything is to attach religion and everybody will simply hands up. No questions.
Yes our gallant military are doing great but more needs to be done against these bandits and terrorists. It is rather preposterous that no bandit has been prosecuted or convicted in Northern Nigeria to date. Even when thousands of these bandits have been arrested by the police and other security agencies. Some of them on multiple times.
FGC YAURI STUDENTS
It is incomprehensible that the remaining 11 girls abducted from the federal government college (FGC) Birnin Yauri on 17 June 2021 are still in the hands of bandits after almost 18 months in captivity. Due to the failure of government, these girls could not be rescued and have been married off to bandits. Some of them have been delivered of babies while in captivity including Farida Kaoje who was forcefully married to terrorist gang leader Dogo Gide and put to bed a baby boy for the terrorist in November 2022. Farida's mother is said to have collapsed and died on hearing that her daughter has put to bed a baby boy for a terrorist.
NO REGIONAL SECURITY OUTFITS IN THE NORTH
Clearly, killings by bandits are not in short supply in Northern Nigeria. The issue though is: what are the state governors in Northern Nigeria who are the chief security officers in their respective states doing to avert these killings? Instead of forming security outfits, some Northern governors are busy offering unsolicited amnesty to bandits and terrorists while telling their people to 'defend yourselves. Some Northern state governors are giving chieftaincy titles, vehicles and cash to terrorists in the name of amnesty. One of the Northern state governors even insinuated that indigenes should use catapults to confront AK-47 wielding bandits since AK-47 is too expensive and unaffordable.
This is incomprehensible!
Currently, in some parts of Northern Nigeria, there are no police stations or courts. Bandits have taken over control and assumed the role of judges in some of these ungoverned spaces as they adjudicate on both civil and criminal cases. Locals have no choice but to accept the rule of the bandits because their government cannot protect them. There are no police stations in several remote parts of Northern Nigeria due to banditry.
Obviously, the response of the Northern state governors can be said to be lackadaisical nay cavalier.
While state governors in the South are pooling resources together to form regional security outfits to confront banditry, terrorism and related crimes, our state governors in the North are offering chieftaincy titles to bandits and telling us to 'defend yourselves' while they use funds belonging to the people for politics. In fact, this is the greatest insult coming from a governor who was elected to protect the people. Our Northern state governors need to be reminded that section 14(2)(b) of the 1999 constitution (as altered) is clear, explicit and unambiguous that 'the security and welfare of citizens shall be the primary purpose of government.
The statement by some Northern state governors that everybody should defend themselves is a stark departure from their counterparts in the South who rose to defend their people against bandits and terrorists by setting up regional security outfits. State governors of the South-west did not tell their people to 'defend yourselves'. They set up Amotekun while their counterparts in the South-East set up Ebubeagu to confront bandits and terrorists while Northern state governors set up nothing. Amotekun has moved in and restored peace on the Lagos – Ibadan expressway after bandits threatened to take control through regular abductions on the popular and busy expressway.
In contrast, several major roads in Northern Nigeria are under the control of bandits and inaccessible to motorists. Some of these highways abandoned by commuters due to incessant kidnappings are the Katsina – Jibia road, Sokoto – Goronyo – Sabon Birni Road and Kaduna – Birnin Gwari Road. As a matter of fact, motorists usually say their last prayers before plying the Shinkafi – Kaura Namoda- Gusau Road just in case they are kidnapped. Same for the ever-busy Abuja – Kaduna highway where commuters usually place their hands on their chests praying against any potential abductions enroute. These prayers normally continue until the vehicle gets to Gonin Gora just outside Kaduna before the commuters heave a sigh of relief.
The difference between the response of Lagos state and the response of the entire 19 Northern states to insecurity is clear. While the Lagos state government continues to invest and purchase security equipment for the security agencies to operate in Lagos, no such thing is heard from the Northern state governors. Recall that in June 2021, the Lagos state government bought security equipment worth billions of Naira which it donated to the Nigeria police. These equipment commissioned by President Buhari are as follows:
One Hundred and Fifty (150) Double Cabin Vehicles;
– Thirty (30) Saloon Patrol Vehicles
– One Thousand(1000) Ballistic Vests;
– OneThousand(1000) Ballistic Helmets;
– One Thousand (1000) Handheld Police Radios/Walkie Talkies;
– One Hundred (100) Security Patrol Bikes;
– Two (2) Armored Personnel Carriers (APCs)
– Four(4) High Capacity Troop Carriers;
– Two (2) Anti-Riot Water Cannon Vehicles
– Office/Command Furniture and other Ancillary Support Resources
It is fair to say that the entire 19 Northern states have not invested even half of the total investment made by Lagos state on security. This is not good enough even when juxtaposed with the fact that the North is where insecurity persists. Lagos state doesn't experience even 10% of the insecurity currently ravaging the North but Lagos invests in security more than the entire Northern states.
Apart from their responses when innocent people become victims of killer cops, bandits and terrorists, state governors in the South also respond appropriately to other forms of criminality such as rape so as to set deterrents. No such responses are seen from state governors in Northern Nigeria. For example, a medical doctor in Lagos state is currently undergoing trial and facing a two count charge of defilement and sexual assault by penetration of his wife's 16 year old niece.
Will you ever hear of such trials for rape in Northern Nigeria? NO.
Cases of rape are commonplace in Northern Nigeria but you hardly hear of any trials even if to deter others. Bandits have employed rape as a weapon of war and an ingredient of banditry. They rape women at will, sometimes in the presence of their children yet no bandit has been apprehended and tried in court for such dastardly act.
State governors in Northern Nigeria should take a cue from their counterparts in the South in terms of response to insecurity, banditry and other forms of terrorism. The North needs a reawakening on the rather cavalier attitude of Northern state governors and other political leaders to the current pervasive insecurity ravaging the region.
Northern Nigerians should not just hold political power, they should also know what to do with it.
DR ABUBAKAR ALKALI