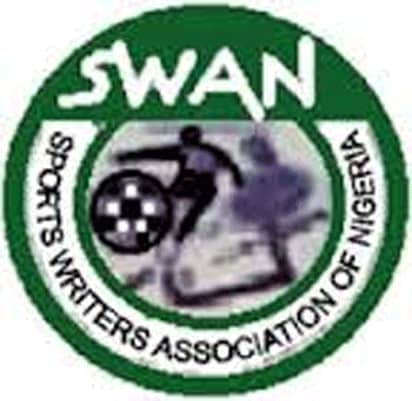 Zamfara state chapter of Sports Writers' Association of Nigeria, SWAN has constituted an electoral committee to conduct election of its new executives in Zamfara state.
In a statement by the acting secretary of the Association, Dahiru Samaila Mafara said the committee was saddled with the responsibility of conducting election of new leadership of the association scheduled to hold on the 19th November, 2022.
He noted that, Hussaini Yero of correspondents chapel will serve as Chairman of the committee with Aminu Abubakar Mayanchi, of the path newspaper as Member while Daniel Kefas Dogon Yaro of Radio Nigeria Pride FM, chapel will serve as Secretary of the electoral committee.
According to Mafara the committee has been mandated to steer the election and inauguration of the new officials to be emerged according to the 19th November election schedule.
Similarly, the SWAN organizes a novelty football match between the NUJ Zamfara state Council and its sister union the Radio,Television and Theater Arts Workers Union, RATTAWU to mark the election process
"Venue and time of the game will be communicated to all those concerned in due course.
"While waiting for the approval of the national body of SWAN for the date set for the election, the association also called on its members to ensure that they register their names and with all their dues paid to the designated SWAN account". Dahiru charges members
The association however expresses delight over the recent victory of the Flamingos for winning the first ever bronze medal for Nigeria at the FIFA U 17 Women's World Cup, stressing that, the new leadership of NFF led by Alhaji Ibrahim Musa Gusau had displayed their zeal and commitments towards taking the country's football position back to its lost glory.