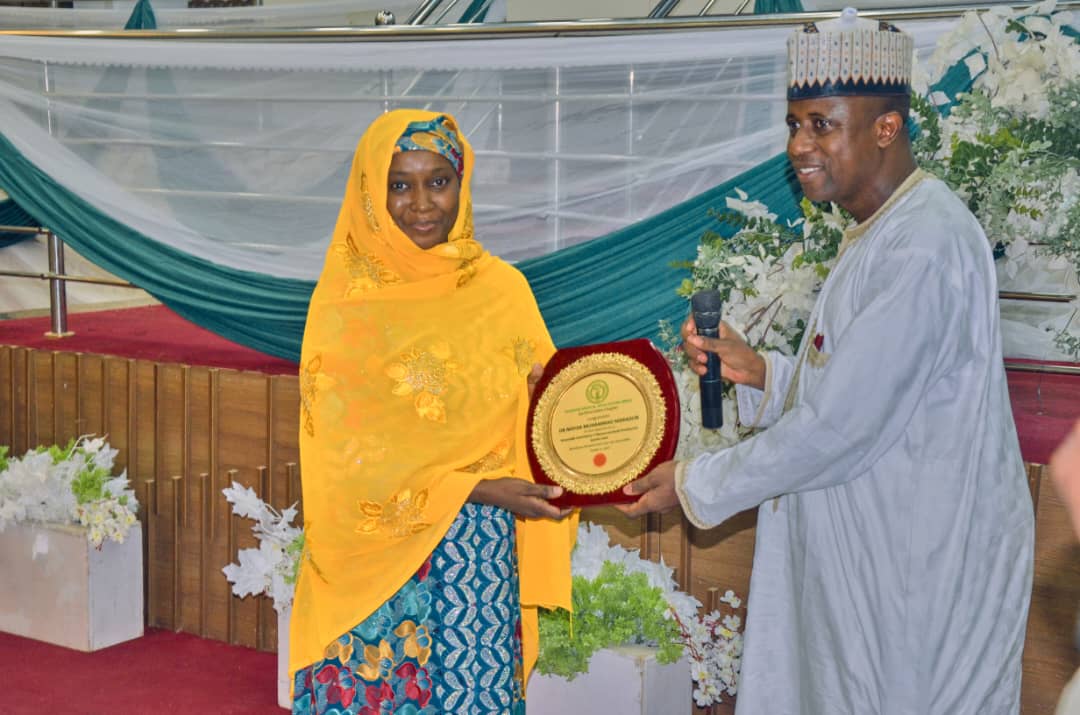 The two medical doctors appointed as Commissioners and members of Zamfara State executive Council vowed to work assiduously to represent the Nigerian Medical Association (NMA) in the state.
Dr Nafisa Muhammad Maradun, the Commissioner for Women Affairs and Social Development in the state, who gave the assurance at an event organized by NMA to honour them for the appointment said, their appointment will further expose the capacity of medical doctors in upholding public affairs professionally.
Dr Nafisa who assured the Nigerian Medical Association (NMA) that she and her colleague, Dr Aisha M.Z Anka, the Commissioner for Health, will effectively represent the NMA as members of the Zamfara State Executive Council.
In a statement made available to SMARTS NEWS by information officer of the Ministry of Women affairs and Social Development, Sulaiman Isah said the duo medical doctors were appointed by the state Governor Dr Dauda Lawal to serve in his government at the critical positions.
"It is worthy to note that this is the first time that two female doctors have been nominated as members of the State Executive Council, responsible for overseeing the Ministry of Health and the Ministry of Women Affairs and Social Development." Sulaiman revealed
According to him Dr Nafisa expressed her gratitude for the opportunity and pledged her commitment to fulfill their mandates diligently.
She also reassured the State Governor that they would work harmoniously with him to bring about positive changes and development of the state.
On his part, Dr Bello Muhammad Kotorkoshi, the Medical Director, Federal Medical Center (FMC) Gusau who presented the honourary award to the commissioners, urged the appointed Medical Doctors while expressing his confidence in their abilities to justify the trust reposed in them.
"I believe that Governor Dauda made the right choice in selecting you and he is anticipating positive transformations in the ministries you oversee." Dr Kwatarkwashi added
Dr. Kotorkoshi therefore urged all NMA members serving in the state to support the Commissioners. He also advised the Executive Council members to seek assistance from NMA members whenever the need arises.
The MD FMC Gusau further appealed to the State Ministry of Women Affairs and Social Development to extend its social welfare and social responsibility programs to the victims of banditry, as FMC Gusau frequently receives victims of banditry that need support.