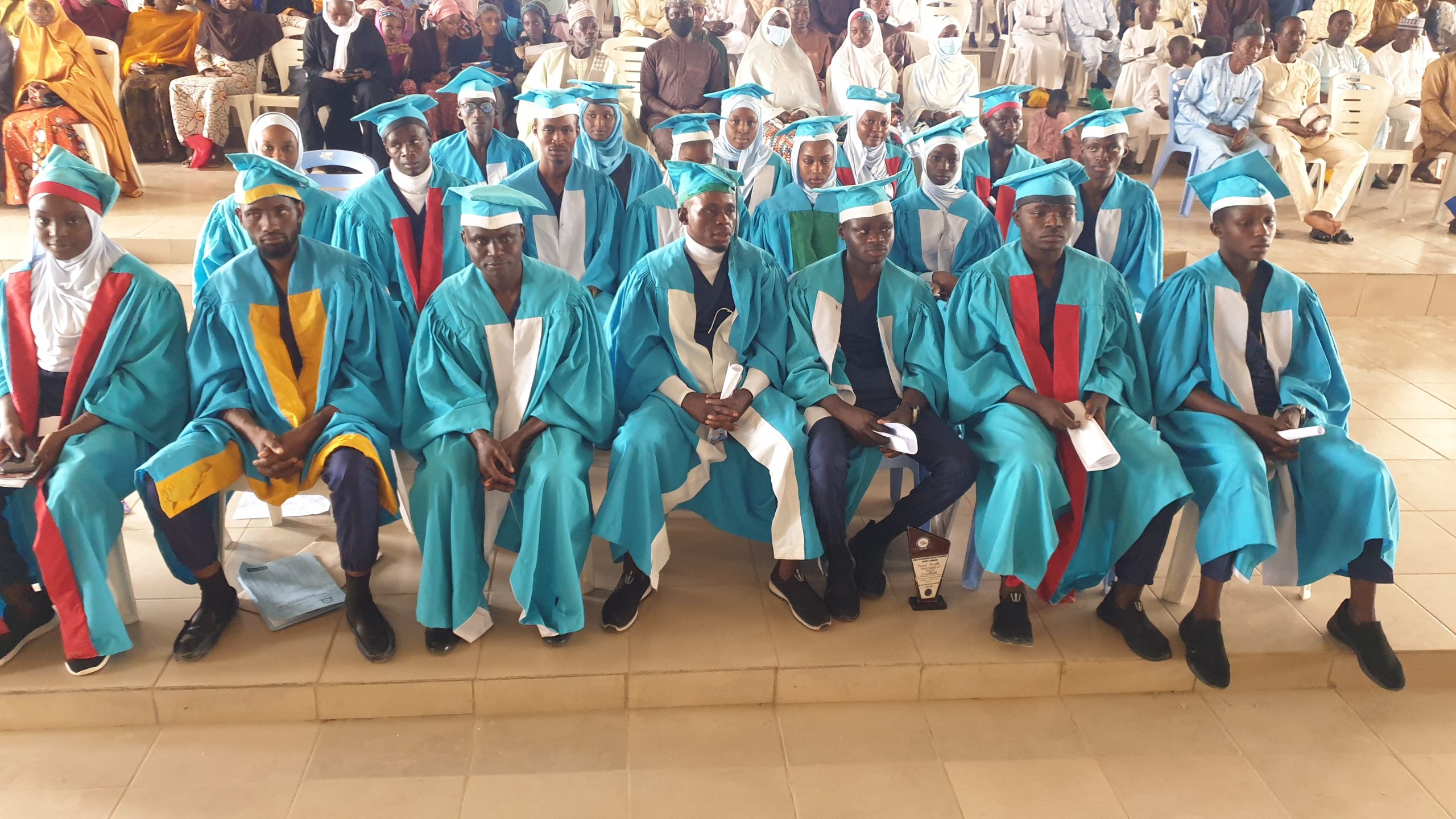 Umar Bin Khaddabi College of Nursing Sciences, UBKCONS, Kaura Namoda in Zamfara state has graduated twenty (20) Nurses as certified by the Nursing Council of Nigeria.
The Nurses who were inducted today (Sunday) at Sahabi Ya'u Town Hall in Kaura Namoda were administered the Oath by the Deputy provost of the collage Nr Aminu Bello Dan-Abu amidst several dignitaries to include Academics, Traditional and Religious leaders, Professionals, Unionists among others.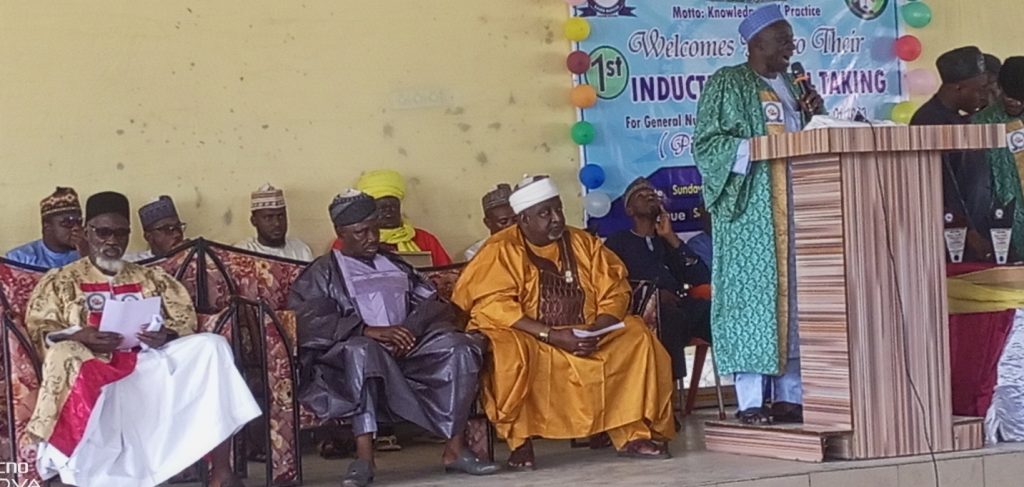 In his remarks, the Provost of the Collage, Nr Lawal Isah Bungudu said the Nurses were trained adequately by qualified Nursing Lecturers and went through rigorous practicals and theoretical knowledge of Nursing Sciences in a most disciplined Manner.
He noted that the graduates were fully prepared to work diligently in service to humanity professionally under any pressure. Therefore called on them to respect the Oath administered to them in discharging their duty effectively.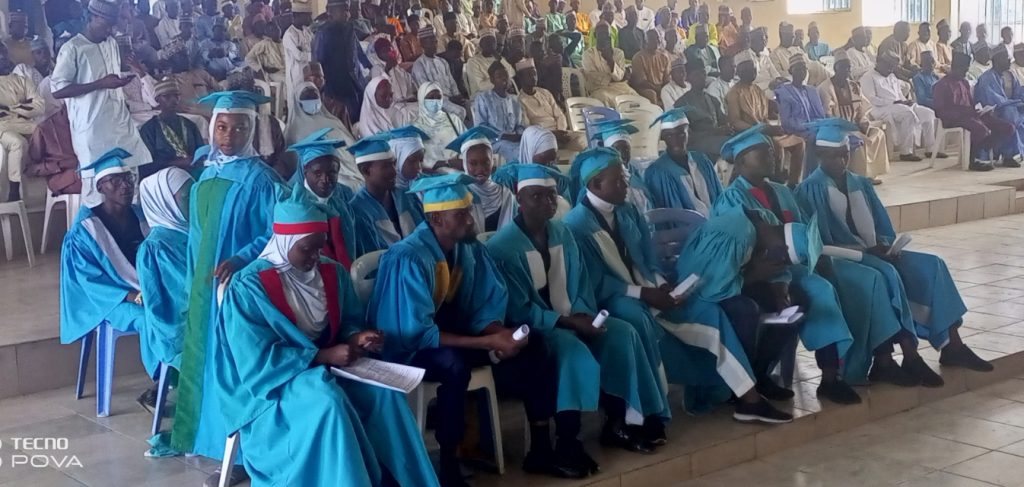 On his part, proprietor of the UBKONS, Sheikh Yusuf Umar Liman urged the graduated Nursing to be friendly with patients and avoid any act of stigmatization against patients as it is against the Nursing profession.

In his goodwill message, the Chairman of the National Association of Nigeria Nurses and Midwives (NANNM) Zamfara State Council, Nr Comrade Shehu Sani Doki called on the UBKONS to maintain their apt status in the training of Nurses and urged the graduated Nurses to exhibit high sense of professionalism and devote themselves to a selfless service. He charged other Nursing students in the college to work hard with a view to maintaining the tempo of scoring Hundred percent in the Nursing Council examination.

Earlier speaking, the Director Midwifery of the college, Nr Amina Aliyu Kaura urged the celebrants to practice according to the theory of Abraham Maslow's hierarchy of human needs which says each patient needs physiological needs that include Water, rest and sleep among others. Noting that the graduated Nurses can practice anywhere in the world as they are certified.