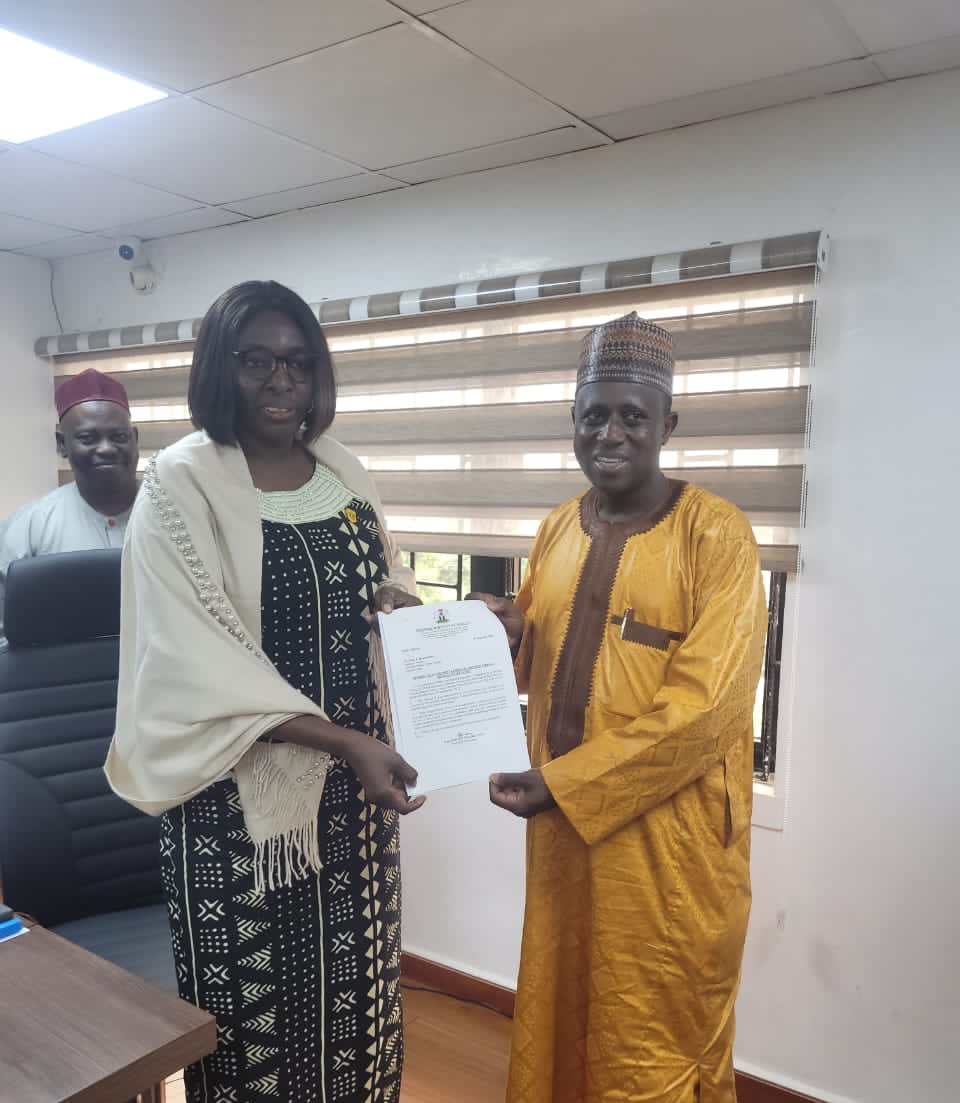 President of the federal republic of Nigeria, Bola Ahmed Tinubu has approved the renewal of appointment of Dr Bello A Mohammed (Kwatarkwashi) as the Medical Director (MD), Federal Medical center (FMC) Gusau for the second and final term of four years.
This was contained in the letter of the reapportionment as presented to him by the permanent secretary, federal ministry of health, Ms. Daju, Kachollom S. mni during a ceremony in Abuja.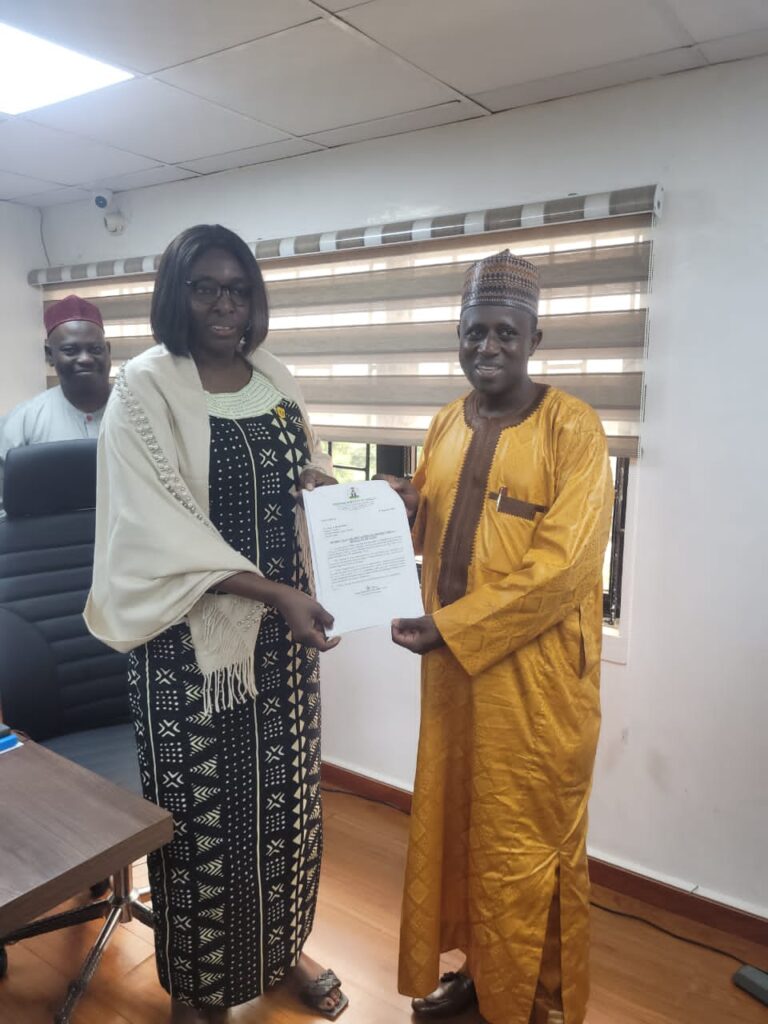 The renewal followed a recommendation by the federal ministry of health who expressed satisfaction on the performance of Dr Bello and his dedication to responsibilities says, his scorecard revealed that during his first term in office at the FMC, the hospital witnessed tremendous achievements in the administration of the hospital, hence the need to renew his appointment.
It says that having served satisfactorily in his first tenure, the Board of management of the center had recommended Dr Bello A Mohammed to serve for the second and final term of four years, noting the ministry has verified the achievements of the MD also affirmed her confidence in his ability to move the center to a greater height.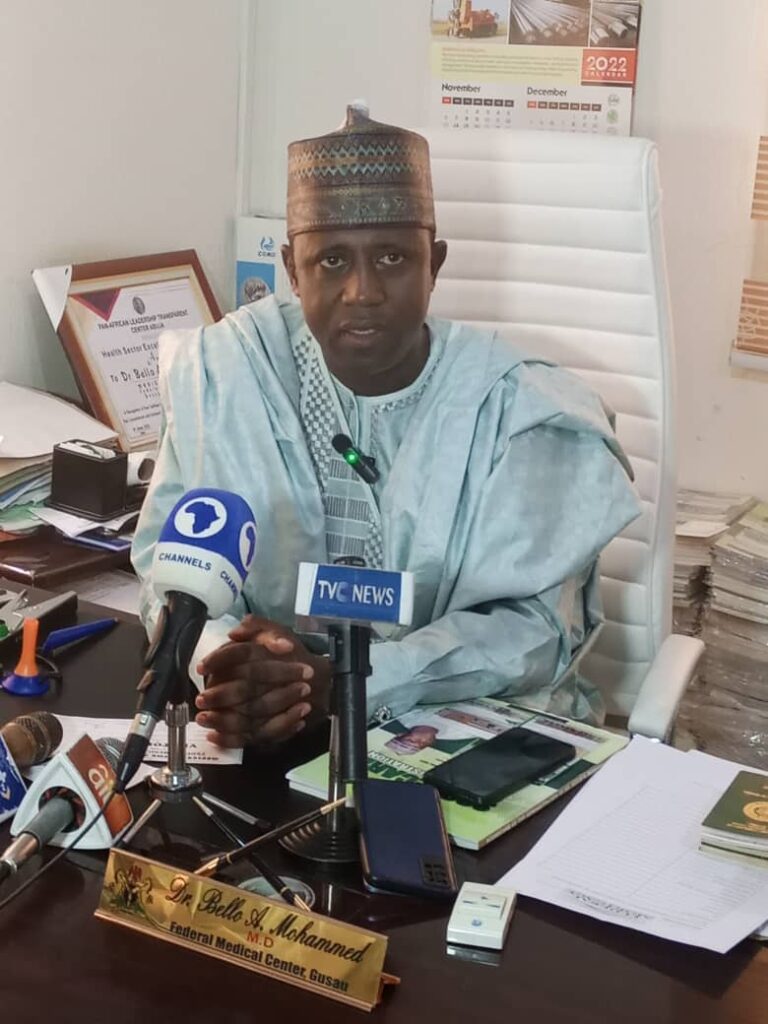 Dr Bello Kwatarkwashi was first appointed as the Medical Director of the FMC on the 29th September, 2019 which will lapse on the 28th September, 2023 until the renewal of the appointment which is also on same terms and conditions as provided by the authority establishing the FMC, or as may be specified by government in the future.
Ms.Daju, Kachollom who revealed her expectations for him to continue collaboratively with all stakeholders to ensure the hospital continue to deliver quality healthcare services to the people, has earlier charged the appointee to justify the trust reposed on him in that regard.
On his part, the reappointed MD of the federal medical center Gusau, Dr Bello A Mohammed spoke to journalists assured his determination and commitments to continue to uplift the standard of the center and apply modern techniques of administration for quality service delivery, staff capacity and infrastructure as he started during his first tenure.
He therefore affirmed that patients visiting the center will continue to experience better services amidst a friendly working environment.
'Media Smarts Nigeria' has assessed Dr Bello's scorecard in his first term as the Medical Director of the FMC; Which under INFRASTRUCTURAL DEVELOPMENT, there was Construction and Furnishing of NHIS Complex; Construction and Furnishing of House Officer's Quarters (Phase I); Construction and Equipping of Physiotherapy Department; Construction and Furnishing of the Department of Health Information Management; Construction, Furnishing and Equipping of Paediatric Surgical Ward; Re-construction and Equipping of Mortuary; Construction of CT-Scan, Angiography and MRI Suits; Procurement and INSTALLATION OF A NEW OXYGEN PLANT as well as Procurement of C.T. Scan Machine
Our investigation revealed that there are some ON-GOING PROJECTS that include Construction of New Administrative Block; Construction of Accident and Emergency Complex; Construction of the Department of Community Medicine; Construction of the Department of Psychiatry; Construction of (100 Beds) Mother and Baby Care Maternity Complex; Construction of House officer's Quarters (Phase II); Construction of the Department of Works and Services and Erosion Control Project
While in the area of IMPROVING BASIC UTILITIES Dr Bello A Mohammed has improved Water Supply; Power Supply; Procurement of More Power Generating Sets and Supply of Diesel oil; Installation of 100 units Solar Street Lights; Procurement and Installations of New Incinerator Machine; Roads Construction among others
Furthermore, in his first tenure he PROCURED OF RADIOLOGICAL EQUIPMENT C.T. Scan Machine and Control; Mobile X-ray Machine; Built CT Scan, Angiography and MRI Suits