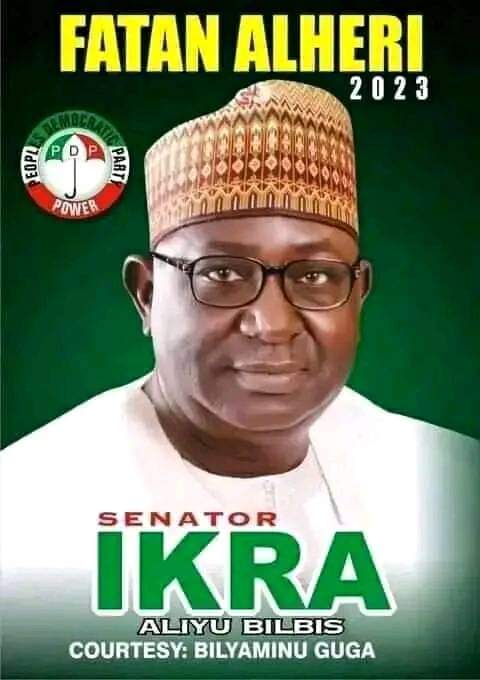 The Independent National Electoral Commission (INEC), has today (Sunday) declared Ikra Aliyu Bilbis of People's Democratic Party (PDP) winner of Zamfara Central Senatorial District in the just concluded Supplementary Election conducted in some parts of the state on Saturday, 15th April 2023.
Announcing the result, the INEC's Returning Officer, Professor Kabiru Abdullahi of Federal University Gusau, declared that Bilbis scored 102,866 of the votes cast; against his main opponent Senator Kabiru Garba Marafa of the All Progressives (APC) who secured 91,216 votes.
The former Minister of Infomation of the federation, Mr Bilbis, further served as the Director General, 2023 Governorship Campaing Council (GCC) of Zamfara PDP which produced the state's Governor-elect, Dr. Dauda Lawal Dare.
Media Smarts Nigeria reports that, out of the 3 Senatorial Districts in the state, PDP has one Senator, while APC occupies the remaining two senatorial districts, Senator-elect Abdul'aziz Yari Abubakar and Senator Sahabi Alhaji Ya'u respectively.