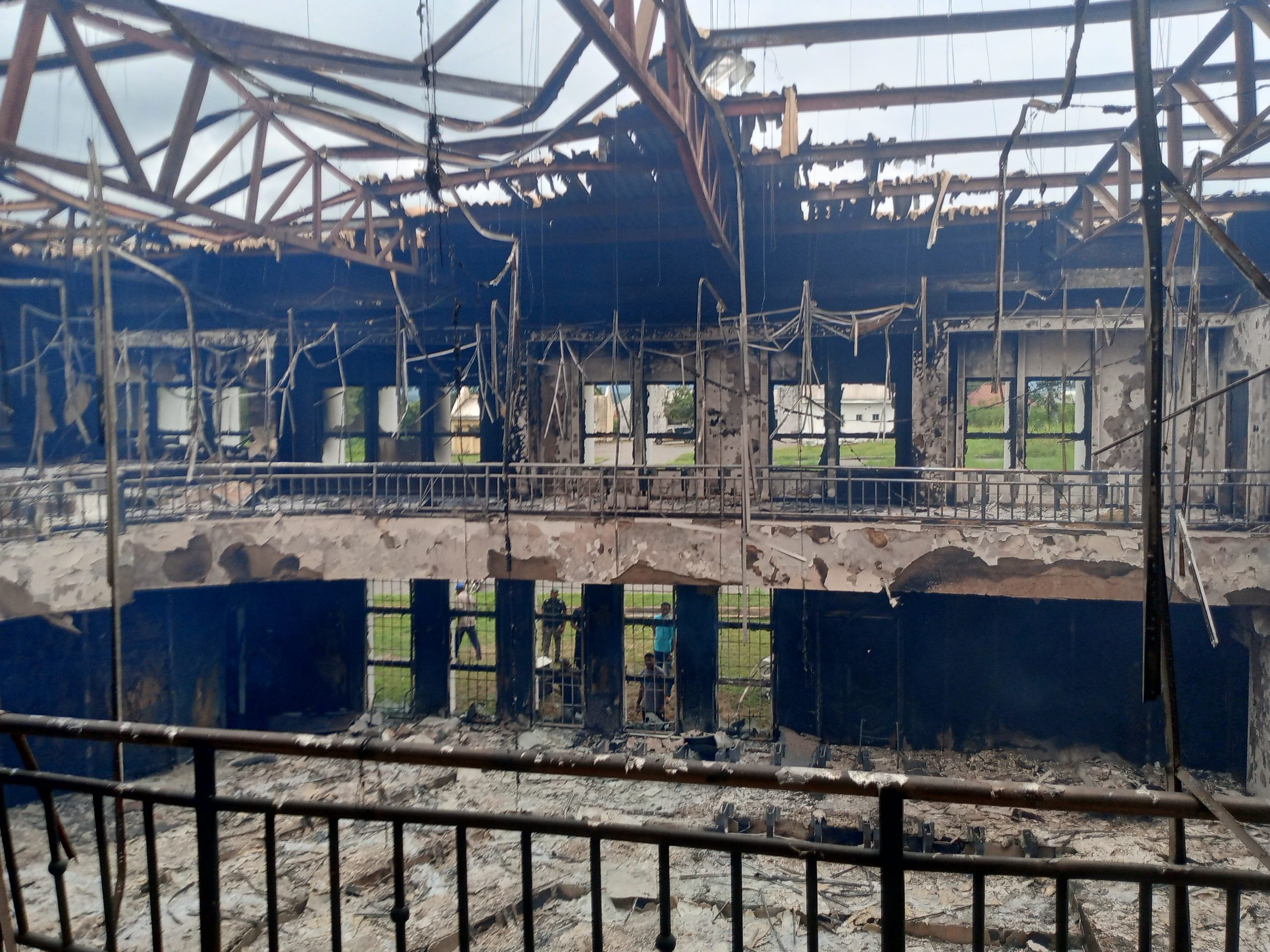 In the early hours of today (Monday) Fire outbreak has destroyed Complex of Kogi State House of Assembly.
The fire destroyed the roof of the Chamber, causing excessive damage to the floor and Segregated walls of the house located at Crusher Area of Lokoja the capital city of the state in North central Nigeria.
Speaker of the house, Mathew Kolawole, and the state security Adviser, Commander Jerry Omodara, were among the early responders at the assembly complex.
The Speaker of the Assembly said that he suspects sabotage but fell short of where the suspected sabotage might be from.
"We should leave security people to do their work and give us a report going forward," the speaker said.