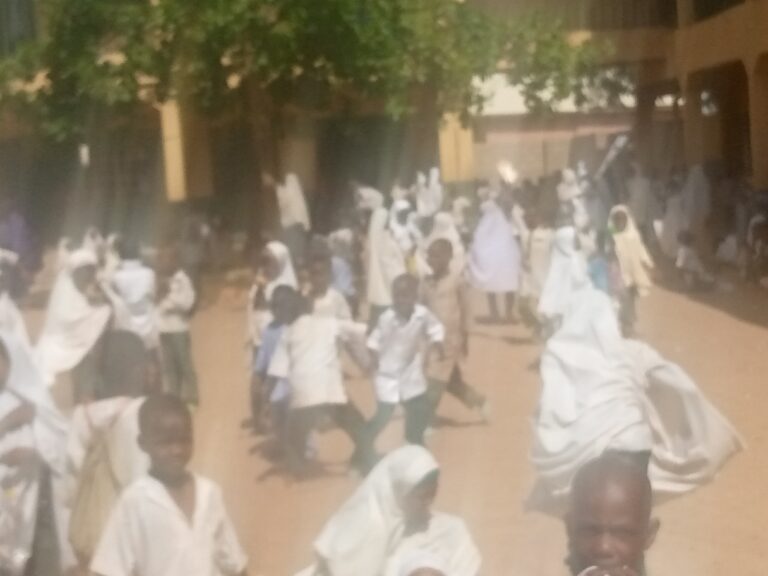 By Hadiza Ado Jinta
A classroom teacher at Magaji Abdullahi primary school shagari local government area of sokoto zahra'u modi has attributed the high increase of pupils enrollment to the introduction of Early Child Education (ECE) in the primary school system.
The ECE teacher stated this when a team of journalists sponsored by UNICEF visited the school as part of their activity during a two-day media dialogue on early child education (ECE) in Nigeria, organized by the federal ministry of information and culture in collaboration with United Nations Children's Fund (UNICEF) held in sokoto.
She said the introduction of the early child Education to the school system which is play-based has paved the way for increase in the number of pupils brought to Magaji Abdullahi Primary School in Shagari Local Government Area of Sokoto state."
Pupils learn easily through play- based teaching , when we come in the early hours we normally do what we refer to as morning circle, between 8am to 9:00 am that's for the duration of one hour, after the morning circle we proceed to formal classroom subjects, such as English Language, Arabic And Hausa Languages"
"At the early stage of development, much pressure should not be invaded into the child's brain, hence it is very paramount to ensure play based Early child Education, with the aim to ensure that children have the passion and love for education" the teacher said.
The school which is located at the heart of Shagari local government has a total of two hundred pupils who were enrolled under the early child education system.
One of the parents of the ECE pupils malam Kabiru Mohammad Daudi who spoke to radio Nigeria during the visit said
"we parents are happy with this child play-based education, because even at home the pupils always memorizes what they have been tough at school and are always eager to go back to school in the following day.
According to one of the teachers of the school, the major challenges they are facing is lack of adequate instructional materials and motivation.
She appealed to relevant authorities to expedite action in providing the needed instructional materials, with the aim of uplifting the standard of education in the state.