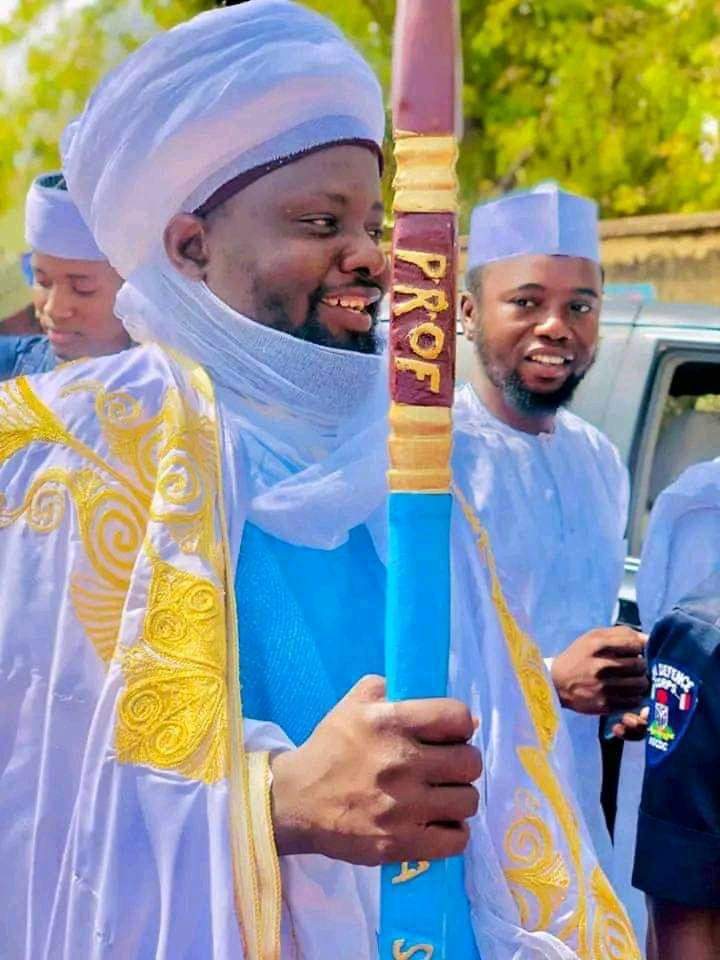 Thousands of people on Friday, November 11, 2022, converged in the historic city of Sifawa in Bodinga local government council of Sokoto state to grace the coronation of Prof. Attahiru Ahmad Sifawa, Deputy Vice-Chancellor (Administration), Sokoto State University, as Chief Imam of Shaykh Usman Bin Fodiyo Jumu'at Mosque, Sifawa.
This was revealed by the information officer, Sokoto State University, Zayyanu Shehu in press release made available to SMARTS NEWS.
He explained that the notable Mosque, which was constructed by the founding father of the famous Sokoto Caliphate, Shaykh Usman Fodiyo, over 200 years ago, was remodeled by the State Chief Judge, Hon. Justice Muhammad Sa'idu Sifawa and upgraded to Jum'at Mosque, following the approval of the Sokoto Sultanate Council.
Shaykh Abubakar Giro Argungu; Shaykh Isa Talata Mafara and Dr. Jabir Sani Maihula, among other prominent Islamic scholars have talked vastly about the dignity of mosques in Islam.
Speaking at the event, the Sokoto State Governor, Rt. Hon. Aminu Waziri Tambuwal, CFR (Mutawallen Sokoto), who was represented by his Deputy (Dr.) Manir Muhammad Dan'iya, commended the effort of the State Chief Judge for renovating the Mosque.
Thereafter, the newly appointed Chief Imam, Prof. Sifawa led the first Jum'at prayer at the mosque.
Some of the important personalities that witnessed the remarkable occasion were His Eminence, the Sultan of Sokoto, Alh. (Dr) Muhammad Sa'ad Abubakar, represented by Wazirin Sokoto, Prof. Sambo Wali Junaid; His Highness, Alh. Samaila Muhammad Mera, the Emir of Argungu; Prof. Bashir Garba, MFR, Vice-Chancellor, Sokoto State University, members of the academic community, among others.