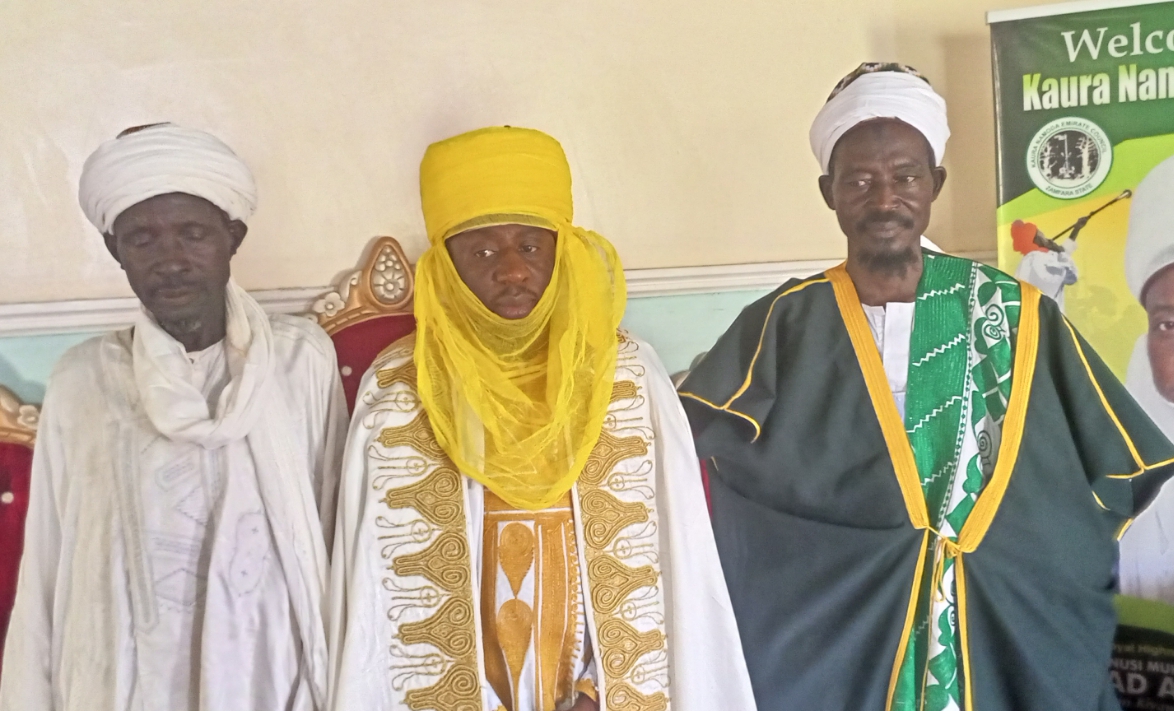 The Kaura Namoda Emirate in Zamfara State has turbaned two jumu'at mosque imams for Dagwarwa and Gidan Atu villages in Sakaji and Dogon Kade districts respectively.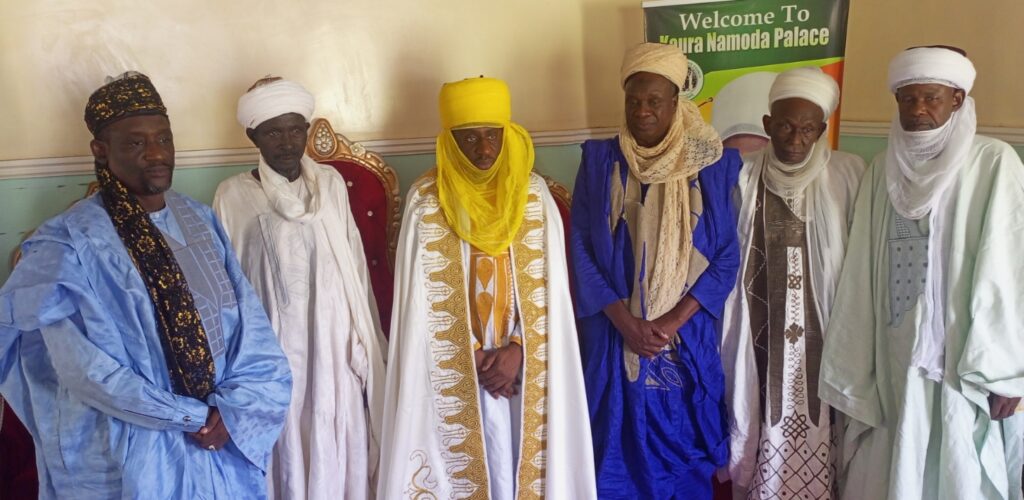 Emir of the Emirate, Alh Dr Sanusi Muhammad Ahmad Asha who led the turbaning ceremony at his palace today (Monday) called on the new imams to preach for peace and unity in their sermons.
Dr Sanusi Asha said, the imams needs to encourage their people to acquire knowledge and self Defence as education is the bedrock for any meaningful development.
According to him, prayer remains the only tool end security challenges bedeviling the state and the country in general.
In their separate remarks, members of the Emirate Council advices the imams to fear Allah and exhibit high sense of decorum, tolerance and good style of leadership as they were to be role model in their respective communities.
Those turbaned include Liman Dayyabu Ibrahim for Dagwarwa Jumu'at Mosque in Sakajiki District and Liman Muhammad Hassan for Gidan Atu Jumu'at Mosque in Dogon Kade district.