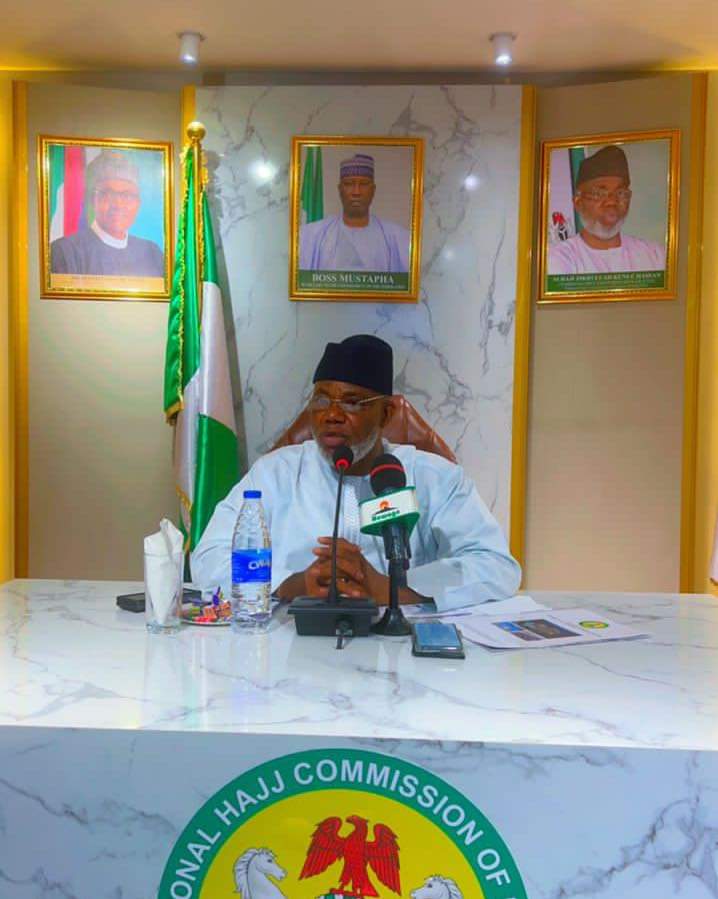 Chairman National Hajj Commission of Nigeria, NAHCON, Alhaji Zikrullah Kunle Hassan has given Friday 28th April as deadline for 2023 Hajj fare remittance by boards, agencies and commissions of State Muslim Pilgrims' Welfare managers.
This was contained in a statement issued by the Assistant Director, Public Affairs of the NAHCON, MrsFatima Sanda Usara.
She noted that the decision was made clear today (Wednesday) 26th April, 2023 during a decisive and marathon meeting with Chief Executives of State Pilgrims' Welfare Boards/ Agencies/Commissions in the Hajj House headquarters of NAHCON.
Fatima Usara explained that the meeting was to address critical issues hinging on remittances of Hajj fare by pilgrims in order to finalize on the number of eligible enrollees for the 2023 Hajj from Nigeria. Saying determination of the number would dictate figures with which to sign agreements with airlines.
According to Alhaji Zikrullah Kunle Hassan, the Commission would gladly work with any amount remitted by Friday deadline and subsequently sign agreements for the 2023 airlift to Saudi Arabia based on that number.
He noted that 50% down payment to the air carriers is expected upon signing of agreement while another 35% would follow after deployment of aircraft for the airlift by the carriers.
Fatima recalled that the deadline for Hajj fare remittance had been extended on several occasions since January 2023.