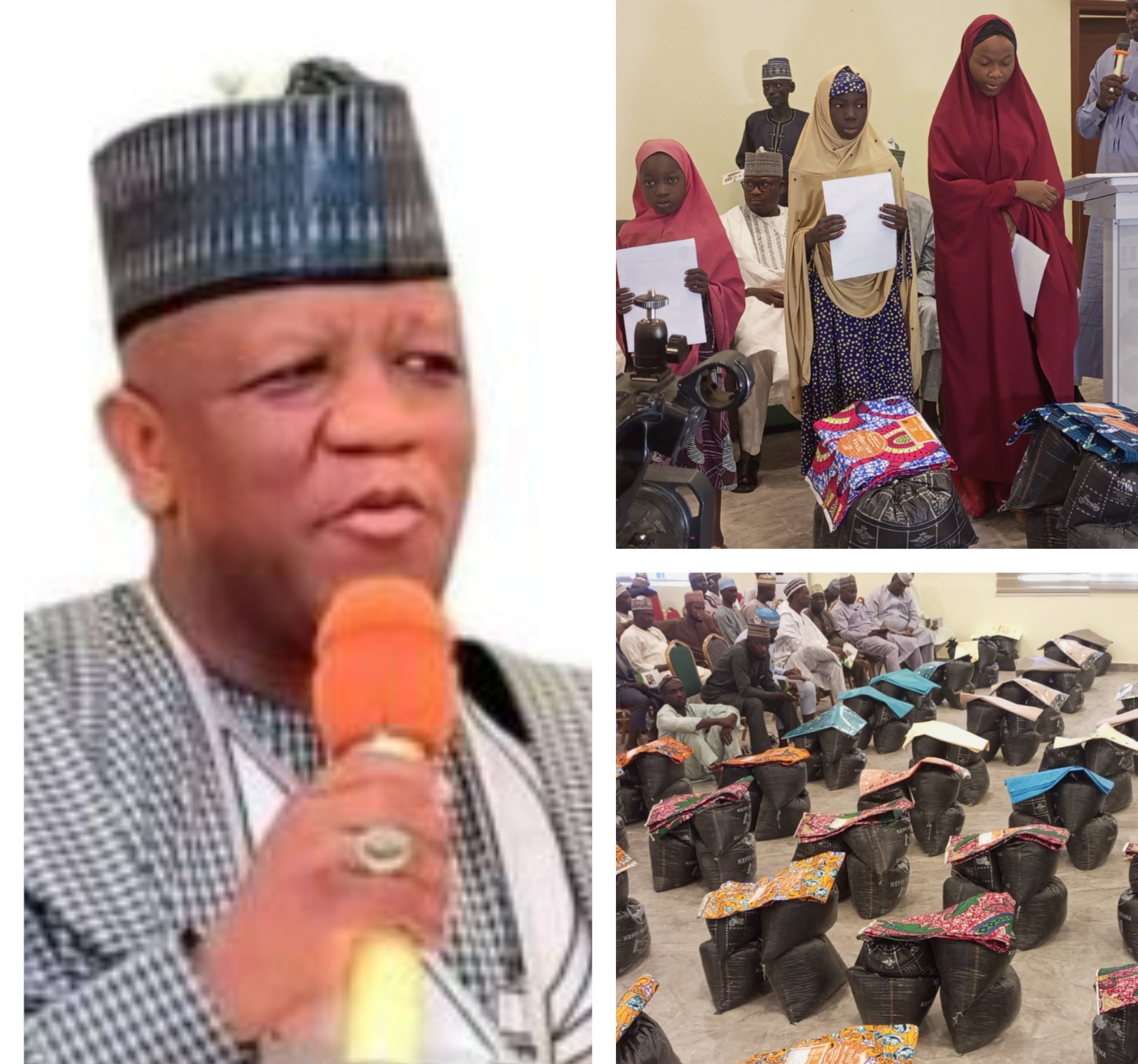 By Jibril Almustapha
Former governor of Zamfara state also Senator-elect Zamfara west, Abdul'aziz Yari Abubakar, has distributed food items, clothing materials and cash to 6000 orphans selected from across 19 emirate councils of the state beside 240 trucks of food items he distributed last month.
During the flag off ceremony at Command Guest inn in Gusau, Secretary of the committee for screening and distribution of the gesture Hon. Liman Sanusi Liman Dan Alhaji said the food items, clothing materials and cash were valued at Two hundred and one million, one hundred and seventy five million naira (N201,175,000).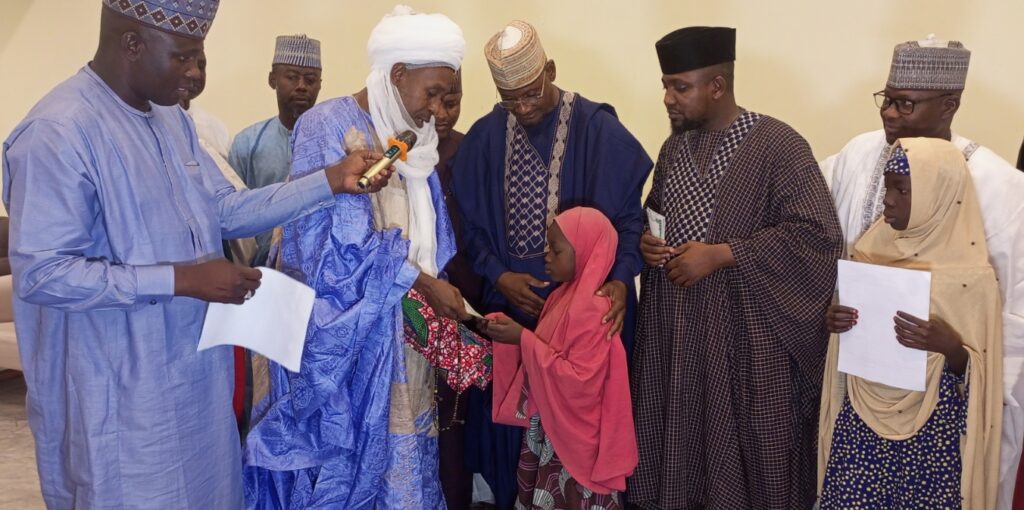 The assorted items included, Rice, Millet, maize, Sugar, clothing materials and N2,000 cash to each orphan. Saying 300 orphans were selected from each of the19 emirate councils with Gusau the state capital having double share.
During the Flag off ceremony today (Wednesday) Secretary of the Committee, Hon. Sanusi Liman Dan-Alhaji, elaborated that, "At the committee level, we dwelled deeply in finding out the true orphans to be selected as prospective beneficiaries. The orphans were selected from the 19
Emirates across the 14 Local Government Areas of the state.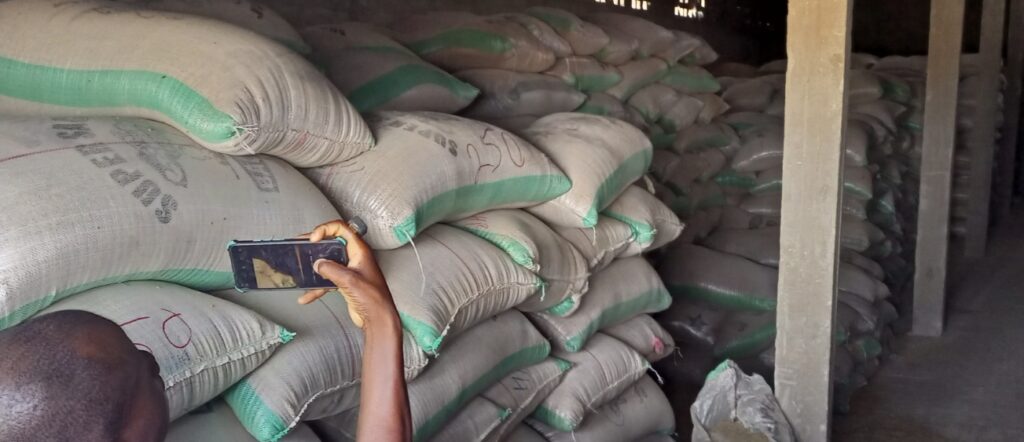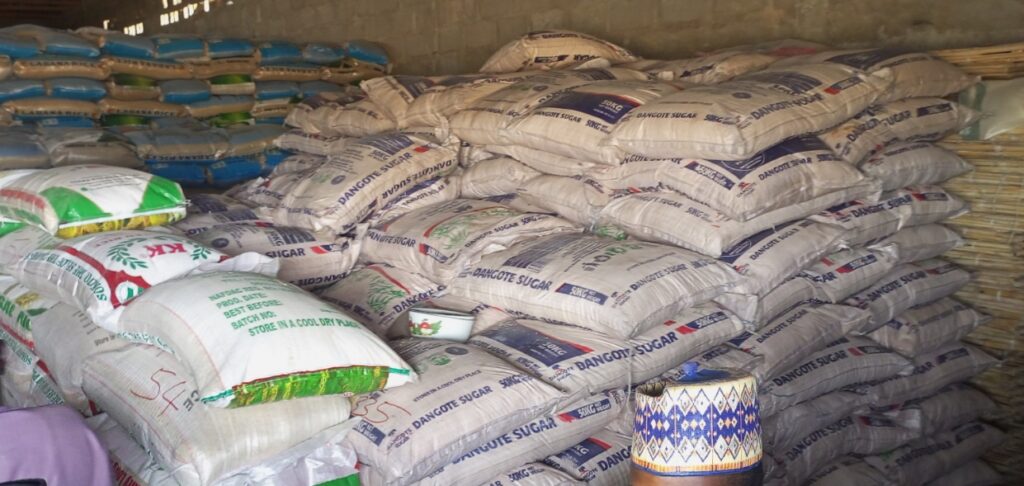 "Each of the emirates is entitled to 45 sacks of millet, 45 sacks of maize, 46 sacks of Sugar, 93 sacks of rice, 300 units of cloth materials and a cash amount of N600,000."
"300 beneficiaries have been alloted to each emirate council comprising 180 girls and 120 boys. Gusau LGA receives 600 beneficiaries comprising 360 girls and 240 boys."
Liman added that all beneficiaries were to go home with 6 bowls of maize, 6 bowls of millet, 5 bowls of sugar, a unit of clothing materials and two thousand naira (N2000) cash for sewing.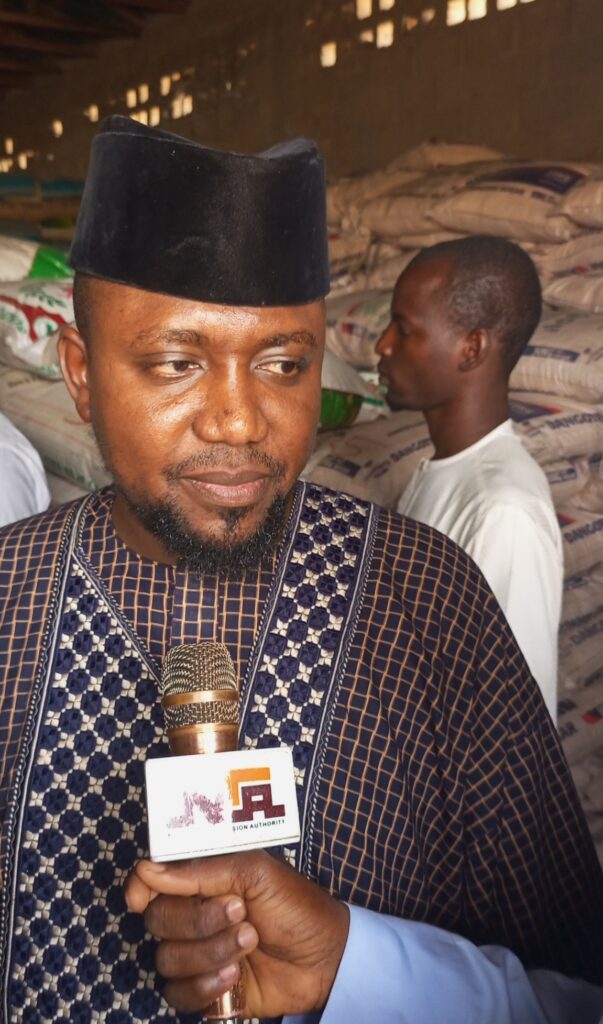 Sen. Abdul'aziz Yari, who was represented at the event by the former commissioner for Religious affairs, Malam Abdullahi Maharazu Talata Mafara, appreciated the efforts of the assigned distribution committee and urged the beneficiaries and people of Zamfara state use the sacred period of Ramadan to pray for the restoration of peace in the state.
"Supporting orphans is such a sacred and significant charity in the religion of Islam. We support them today as they loss their parents and thus find it difficult to have their basic needs catered for.
"Our leader (Sen. Yari) makes it an annual event to reduce the burdens on orphans during Ramadan fasting and Eid-al-Fitr festivities." Maharazu said
The Emir of Gusau, represented by Sarkin Gabas of Gusau, Alh. Bashir Muhammad Kabir Dan-Baba, thanked the Senator-elect for the gesture and implored well-to-do individuals to support orphans in their respective immediate communities.
Some of the beneficiaries who spoke to 'Media Smarts Nigeria' shortly after receiving the gesture, expressed profound gratitude to former governor Abdul'Aziz Yari Abubakar for supporting them to feel like other children living with their parents and prayed for him to excel in all he take.
It could be recalled that, MEDIA SMARTS NIGERIA has on Saturday, April 1, 2023, reported that Zamfara Circle received 32 trucks of assorted food items donated by His Excellency Sen. Abdul'aziz Yari for distribution to the IDPs across the state. https://www.mediasmartsnews.com/zamfara-circle-distributes-32-trucks-of-food-items-to-idps-donated-by-senator-yari/