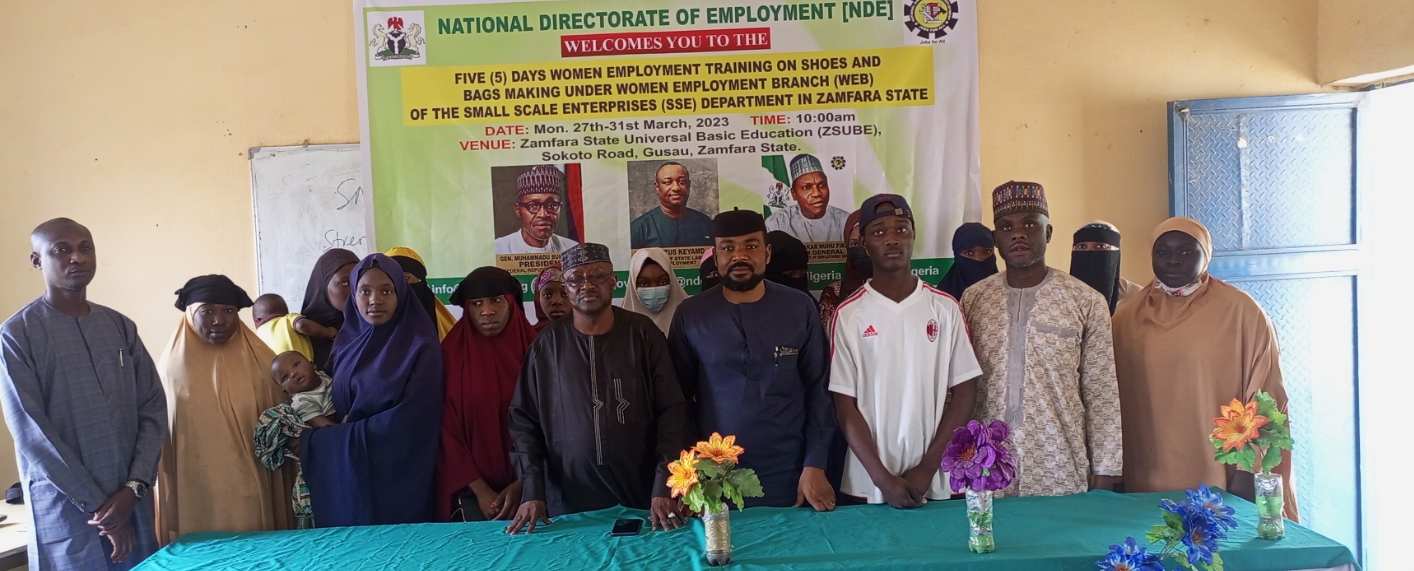 National Directorate of Employment, NDE, has empowered twenty women with skills on Shoe and bags making in Zamfara state.
Director General of the NDE Malam Abubakar Nuhu Fikpo who addressed the beneficiaries during the flag off of the 5 day training in Gusau said the training was aimed at making the women self-employed and employers of labour.
He explained that the training was part of the NDE's programmes designed to provide job opportunities for unemployed Nigerians with a view to reducing unemployment and to boost social and economic standard of the citizens.
The NDE Boss who was presented by the new Zamfara state coordinator of the directorate Muhammad Ummaru Sanda Gusau said the NDE under its Women empowerment branch (WEB) of the small scale enterprise department trains 740 women from 36 states of the federation including the FCT on Shoe and bags making with fabrics.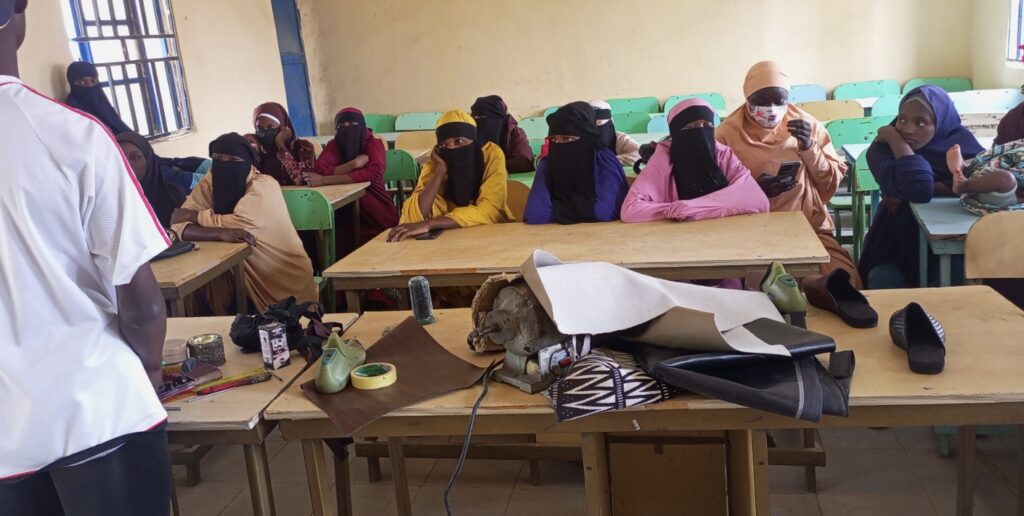 "This training is deliberately designed by the directorate to generate employment, create wealth and self-employment especially among unskilled women as unemployment has become a national problem" DG NDE said
However, he urged the beneficiaries to be punctual and ensure they acquire the needed skills to become experts in near future as the NDE approved two thousand Naira as transport fare for the five days training and a startup loan of N20,000 to each of the trainee.
In a remark, the Head of department of Small Scale enterprise of NDE Headquarters Abuja who was represented by Mr Negedu Adajo congratulated the twenty women for the training and urged them to be good ambassadors of their respective families to make NDE and Nigeria happy by becoming employers of labour, saying laxity would not tolerated during the training.