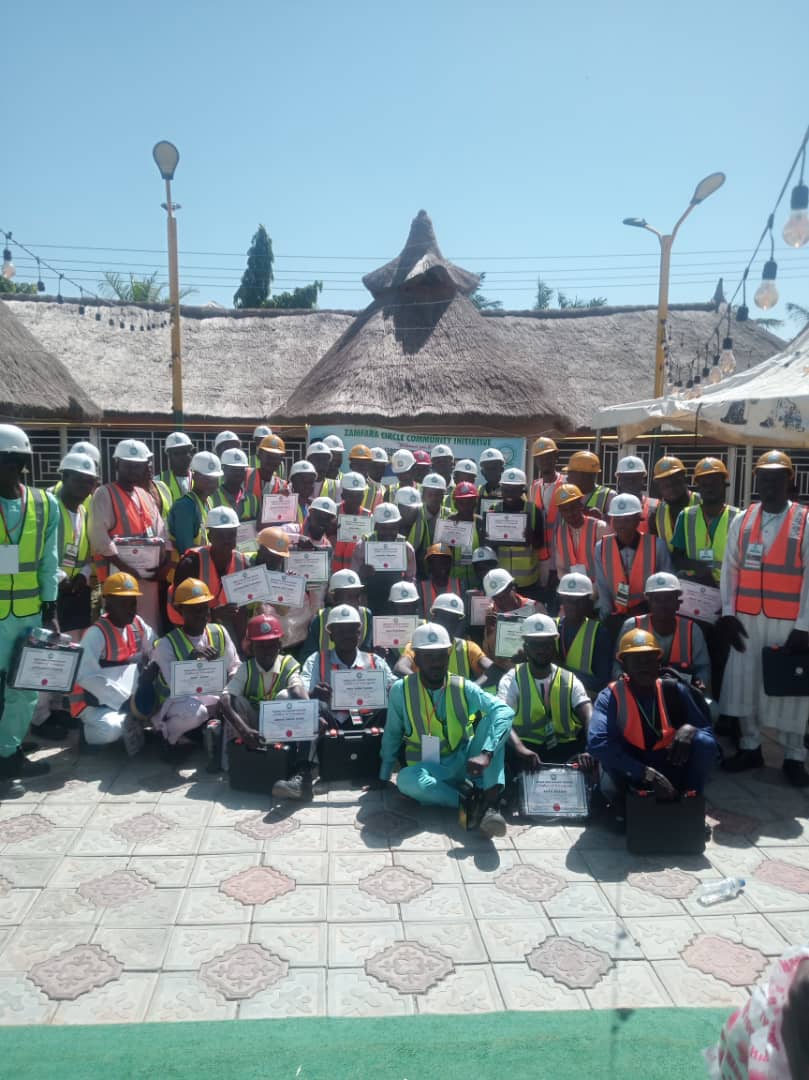 A community-based civil society group called Zamfara Circle Community Initiative (Zamfara Circle) has empowered 145 youths on Solar Photovoltaic (SPV) installations and Point of Sale (POS) business in Zamfara state.
This was disclosed in a statement signed by the Chairman of the group, Dr Aminu M Lawal Tsafe and made available to SMARTS NEWS, Thursday, after the closing ceremony of the event held in Taula Arena, Gusau.
The beneficiaries of the youth empowerment program include 75 participants who received training on solar photovoltaic design, installations and maintenance while 70 others received training on POS business.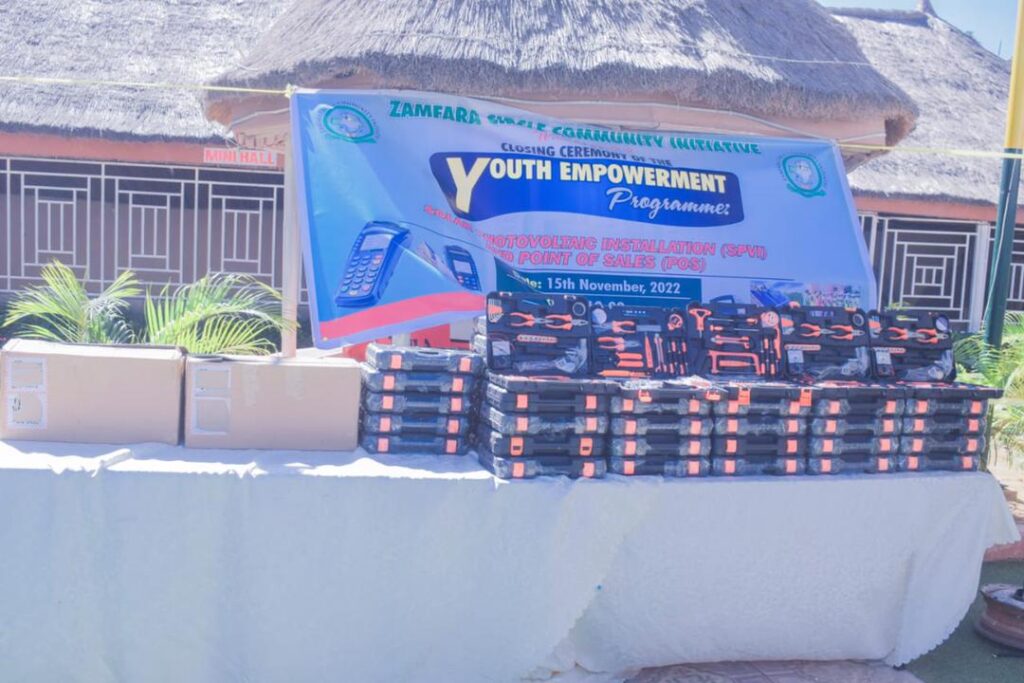 Each participant of SPV installations received tools and safety kits to start practicing their work while those for POS business received a configured POS machine with a thirty thousand Naira (30,000) kickoff capital deposited in their wallets.
Dr Lawal Tsafe stated that the program is aimed at reducing the youth unemployment in the state which was adjudged to be one of the root causes of the devastating security challenges bedeviling the state.
"One of the major drivers of the ongoing conflicts, incessant kidnappings, thuggery, and other security challenges facing Zamfara state is the high rate of unemployment that bedeviled the state for many years.
Many causes of this unemployment were identified by government, analysts, as well as local and international bodies, but the one cause that Zamfara Circle (ZC) deem it can help in tackling is that of dearth of skilled manpower in the state especially in the fields of renewable energy, cashless society, and IT" Dr Tsafe said.
"The three fields to intervene in were chosen for the following reasons. We identified solar photovoltaic (SPV) installation as a needed skill as Nigeria looks to improve its power generation through renewable energy and the increased number of people resorting to solar power in the state and beyond.
The country is also gearing towards a cashless society through eNaira and other CBN interventions to reduce the amount of cash transactions in the country. The need for IT skills cannot be overemphasized as the digital economy continues to take hold in the country." he added.
The group has earlier sponsored 22 young people to participate in Zamfara Hackathon organized by an IT firm, Hammad Technologies.
"As our first intervention towards achieving skilled manpower in the state, we sponsored 22 Zamfara citizens to participate in Zamfara Hackathon organised by Hammad Technologies, Gusau, in August this year, where the participants gained skills in Data Analysis & Visualisation, Web & App Development, Graphics Design, and Digital Photography during the 3 weeks training event. Some of our participants are already utilising the skills acquired in their places of work/study and as volunteers in different organisations including ZC." Dr Lawal Tsafe recounted.