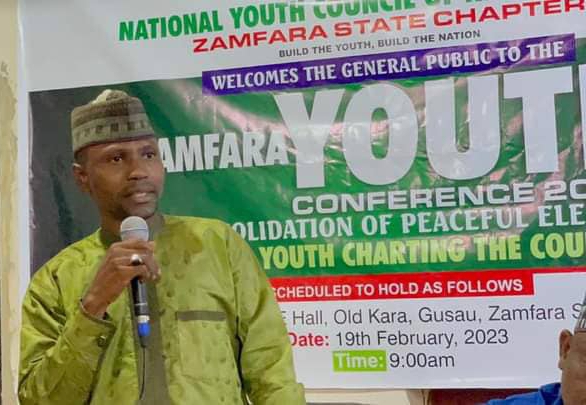 By Suleman T. Ahmad
A Banker, Anas Umar has justified the wisdom of the Central Bank of Nigeria (CBN) for Naira redesign and implementation of the cashless policy saying that it was not targeted at any individual.
During a paper presentation at a Youth conference organized by Zamfara chapter of the National Youth Council of Nigeria (NYCN) held in Gusau, Mr Umar says, although the repercussions of the policy is affecting everyone, he believes that its benefits would not be overemphasized.
"Of course, the policy is touching each and everyone of us and will have a direct impact on 2023 elections in terms of logistics.
"But the policy is not targeted at any individual. It aimed at minimizing the volume of Cash in circulation. People should therefore not expect availability of cash like before.
"The policy was also aimed at tackling counterfeiting and addressing the issue of hoarding cash which is denying commercial Banks ability to give out the excess money to youth and entrepreneurs as loans," Mr Umar added.
Every policy has a good and bad sides—Activist
Examining the policy, the lead discussant of the topic and Chairman Zamfara Circle Community Initiative, Dr Aminu Lawal Tsafe opined that for every policy, there must be good and bad sides.
"High percentage of our economy is informal and the informal sector relies on cash to operate. So the sudden implementation of this policy will leave the informal businesses out of business and this will further increase the level of poverty especially in states like Zamfara where majority of the people are already poor," Mr Lawal said.
Highlighting the good sides of the policy, Dr Aminu Tsafe says it will help the government to track cash flow and offers more opportunity for taxes.
"I had an interaction with the Chairman of Zamfara state internal revenue service and he told me that about 70% of the businesses (in Zamfara) who should be paying taxes aren't paying. So this policy will give the government the opportunity to generate more revenue in the form of taxes and invest for development," Dr Lawal added.
Suggesting the way out, Mr Tsafe suggested that old and new currencies should be allowed to coexist while withdrawing the old notes gradually.
"The policy makers should rethink. They shouldn't be looking at numbers but people representing these numbers. The policy should be implemented in phases and old notes should be allowed to run concurrently with the new notes while the CBN should be withdrawing the old notes gradually as being practiced in other countries," Mr Lawal opined.