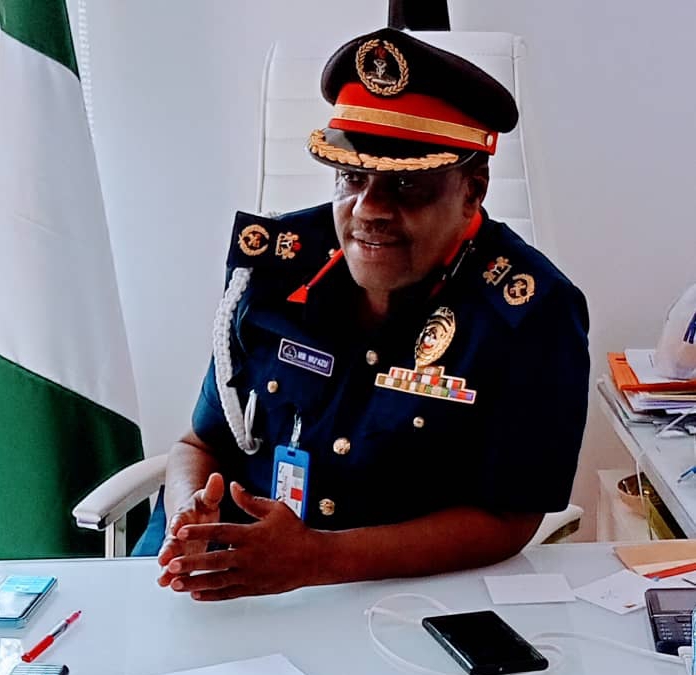 As Petrol marketers hoard and escalate price of the product long queues resumes in filling stations and consequently attracts the attention of the Nigeria security and civil Defence corps (NSCDC) hence read the riot act to the petrol marketers.
In a swift reaction on the development the State Commandant of Nigeria Security and Civil Defence Corps (NSCDC) Zamfara State Command, Commandant Muhammad Bello Muazu has charged all dealers of Petrol otherwise known as premium motor spirit (PMS) dealers in the state not to make life difficult to citizens by hoarding and escalating the pump prices of the petroleum products.
This was contained in a press release signed and made available to Newsmen in Gusau by the Spokesperson of the command, SC Ikor Oche
Commandant Muhammad Bello Muazu gave the charge at the Command's Headquarters in Gusau when he read the riot Acts to all filling stations and petroleum dealers in the State.
He said, the NSCDC has observed with dismay the unwarranted and deliberate scarcity of petrol created by petroleum marketers following the announcement by Mr President Bola Ahmed Tinubu of the intention to remove subsidy on the petroleum products.
Commandant MB Muazu described the act as an act of sabotage and an attempt to scuttle the smooth take off of this present administration.
He posits that NSCDC was saddled with the responsibility of ensuring a free supply of petroleum products to the right destination without diversion or hoarding, as a result the Corps is ready to unearth any filling station found hoarding or causing artificial scarcity.
The Commandant therefore warned all petroleum dealers to desist from making life unbearable for the good people of Zamfara State. He reiterated that the Corps will go round to ensure that those found culpable will face the wrath of the law.