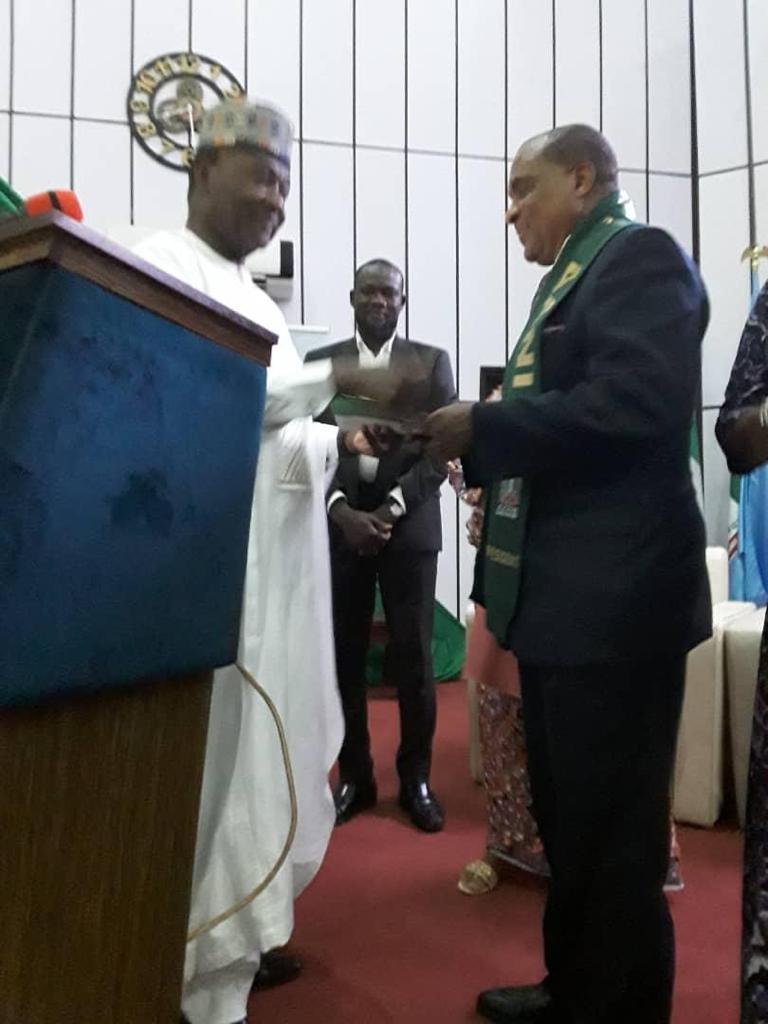 The Alumni Association of the National Institute (AANI) at its 43rd Annual General Meeting (AGM), which took place at the National Institute for Policy and Strategic Studies (NIPSS), Kuru-Jos, Plateau State on Saturday, 24th June 2023, has elected new Executive Committee (EXCO) members to run its affairs for the next two years.
A statement by the National Publicity Secretary of the AANI Brig Gen Sani Usman Kuka-Sheka (rtd) said, Ambassador Emmanuel Obi Okafor, a retired diplomat, secured the position of President with 114 votes, defeating Muyiwa Odejayi, who received 91 votes.
He noted that Mrs Olufunke Amos was elected unopposed as Vice President; Abubakar Ismail Isa, won the position of Secretary General with 107 votes, surpassing Rear Admiral Elkannah Oyeleye Jaiyeola (rtd) who obtained 96 votes.
Other positions were also filled through the electoral process. These include those of Dr Babatunde Moses Kayode, who was returned unopposed as Assistant Secretary General. Also returned unopposed was the National Publicity Secretary, Brigadier General Sani Kukasheka Usman (rtd); Mrs Maryamu Laka Madami, was also elected unopposed as Financial Secretary.
Alhaji Samaila Umar Sifawa, who polled 141 votes, was returned as National Treasurer after defeating Omoniyi O. Fagbemi, who got 60 votes. Doctor (Mrs) Favour Ngozi Ugwuanyi, who got 168 votes, was elected as Welfare/Social Welfare Secretary of the association as the incumbent, Chief (Mrs) Love Ezema, got 33 votes.
Tijjani Inuwa Dutse, was elected AANI Legal Adviser after getting 96 votes, defeating Oluwatosin Bodunde, and Gloria Ekaete, who got 54 and 49 votes, respectively. Dr Nurudeen Abba Abdullahi was also elected unopposed as Internal Auditor.
"The winners were announced by the Chairman of the Electoral body, Engineer MK Umar mni, a former President of the association. Other electoral committee members include Hajiya Aisha Dankani, mni, Rear Admiral FO Isaac mni, Doctor Effiok Archibong mni and Mallam MB Saleh.
"Hajiya Aisha Dankani, mni, a former Vice President of AANI, swore in the new EXCO members." Usman added
The AGM, which had the theme of "Building Synergy with Stakeholders towards a Better Society," was declared open by His Excellency Barrister Caleb Mutfwang, the Executive Governor of Plateau State. It provided a platform for discussions on various issues concerning the welfare of the members, national development, peace, security, and socioeconomic matters.