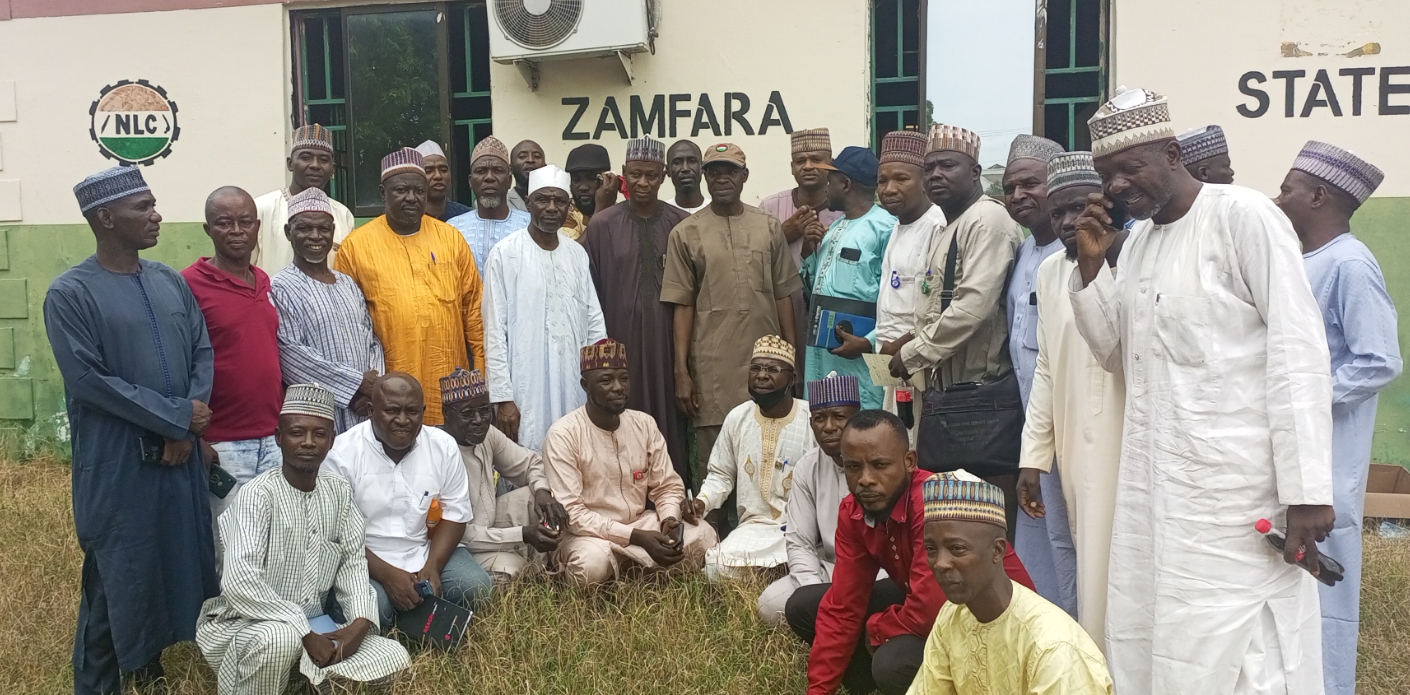 After a very hot deliberations at the State Executive Council Meeting at Nigeria Labour Congress, NLC Zamfara State Council has announced Twenty One Days Ultimatum for Zamfara State Government to implement the Constitutional National minimum wage of Thirty Thousand Naira as did in all the thirty five states of the federation including FCT.
Chairperson of the NLC Zamfara, Comrade Sani Halliru who briefed journalists shortly after the State Executive Council (SEC) meeting said, the action was the only option left for the labour leaders as all promises, agreements and pledges made by the government failed.
He explained that, the leadership of the NLC Zamfara met with various stakeholders to include Politicians, government officials among others to proper solutions on the lingering thirty thousand Naira Minimum Wage but prove abortive.
Halliru noted that, the Administration Council and State Executive Council of the NLC have state and resolved to give the government 21 Days Ultimatum after they will embark on industrial action to fight for their rights as it remains the only language government understand from workers.
"We will shutdown all sectors in the State both private and public including roads, electricity, Hospitals, water Board among others " The chairperson warned
According to him, a committee was set by the state government under the leadership of Ambassador Bashir Yuguda Gusau for the minimum wage but Sani said they later understood that, the committee was set up for delay tactics which they have achieved.
The NLC Boss in Zamfara therefore called on workers to give maximum support and corporation to ensure to ensure success of the latest action as unanimously agreed by the State Executive Council of the NLC.