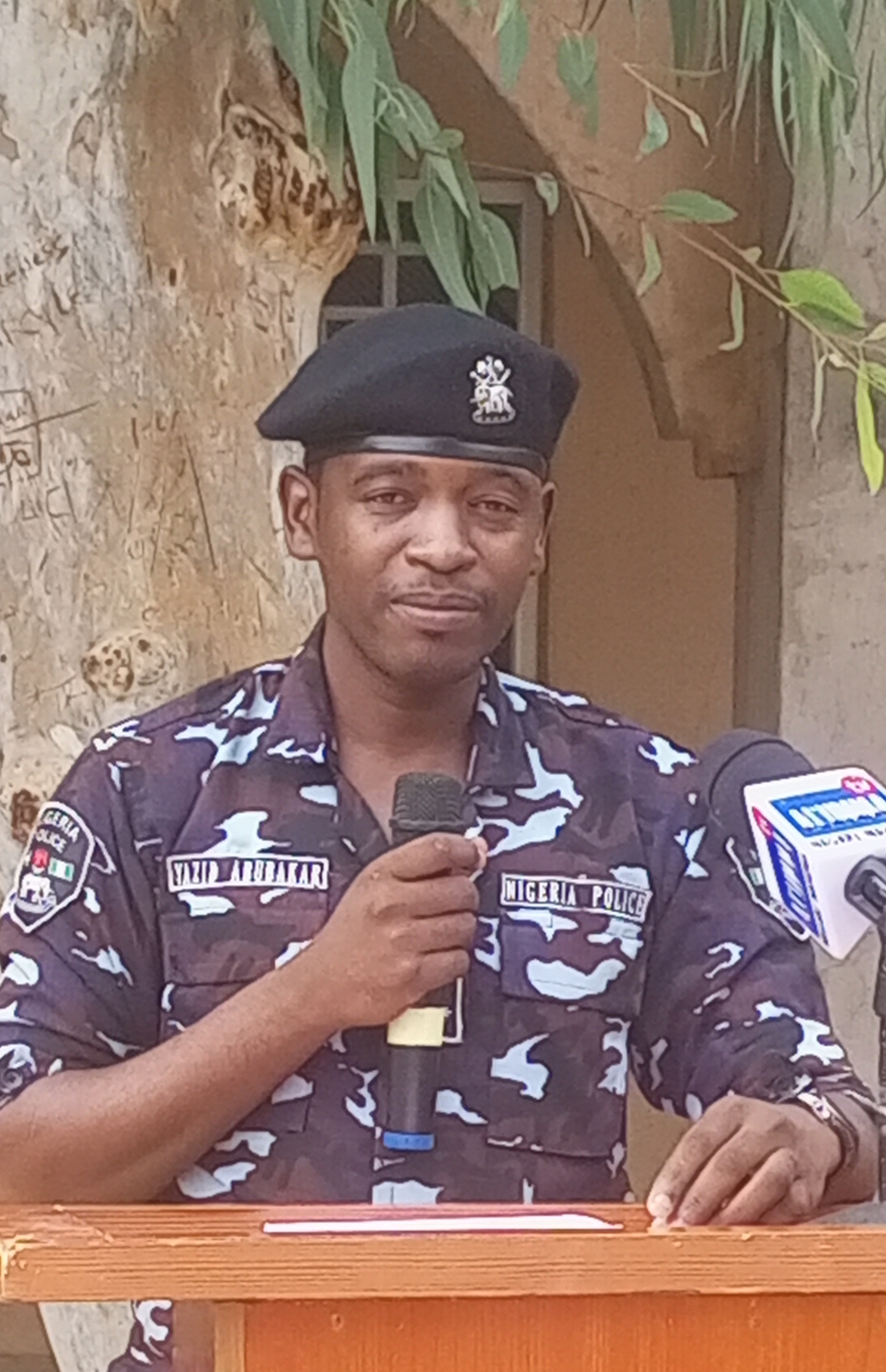 Zamfara State Police Command has introduced Anti-Crime measures in a bid to rid the state of all forms of criminal activities as it arrested scores of criminals and recovered 2 AK-47 rifles, 2 cars, 2 motorcycles and other exhibits in the state.
This was revealed by the Command's Police Public Relations Officer, PPRO, ASP Yazid Abubakar during a press briefing where he paraded the suspects and recovered items.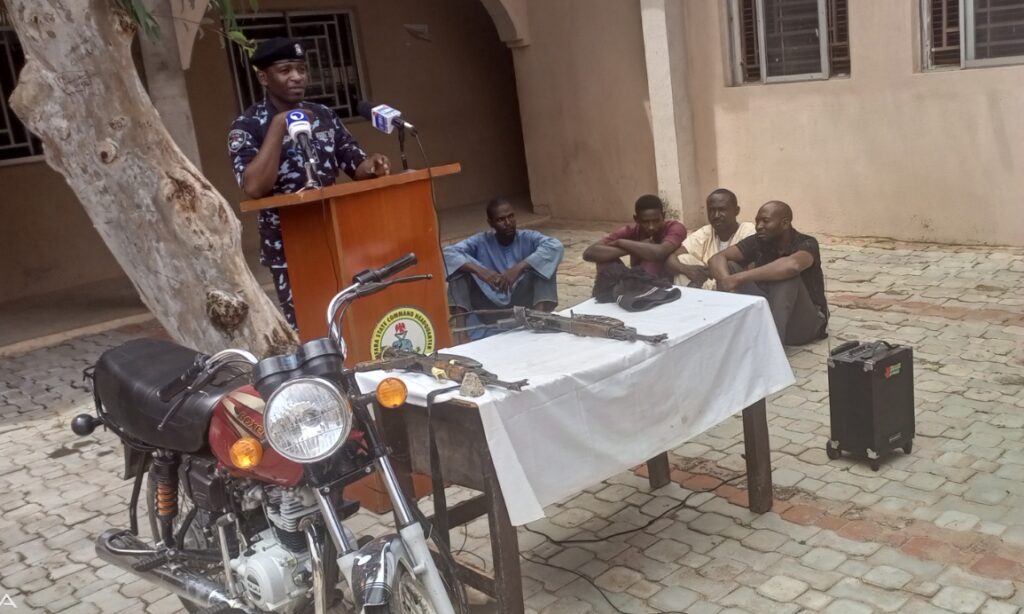 Read full text of the Press Briefing:
In line with the unwavering commitment of the Command to continue to provide a secure environment for socioeconomic activities and the desire to keep members of the public abreast of some of the achievement recorded by the Command, we wish to showcase the following breakthroughs recorded by the command.
1)FOILED ATTACK, RECOVERY OF ARMS AND AMMUNITION IN MAGARYA DISTRICT OF ZURMI L.G.A
EXHIBIT RECOVERED:
1) TWO AK 47 RIFLES
2) FOUR ROUNDS OF 7.62mm LIVE AMMUNITIONS
3) ONE BAJAJ MOTOR CYCLE .
4) ONE TECNO HANDSET
5) ONE BLACK HOOD
On 28/07/2023, Police Tactical Operatives attached to 34 PMF, hombe deployed to Magarya axis in Zurmi LGA acted on information that five armed men on two motorcycles suspected to be armed bandits were planning to attack Muslims during juma'at prayers at kwata village under Magarya District of Zurmi LGA. On receiving the information, the Operatives mobilized and confronted the bandits, engaged them in gun duel which lasted for an hour and as a result of that, one of the bandits was neutralized while others escaped to the bush spilling blood on the path and the above mentioned exhibits were recovered from them. Effort is still on to arrest and prosecute them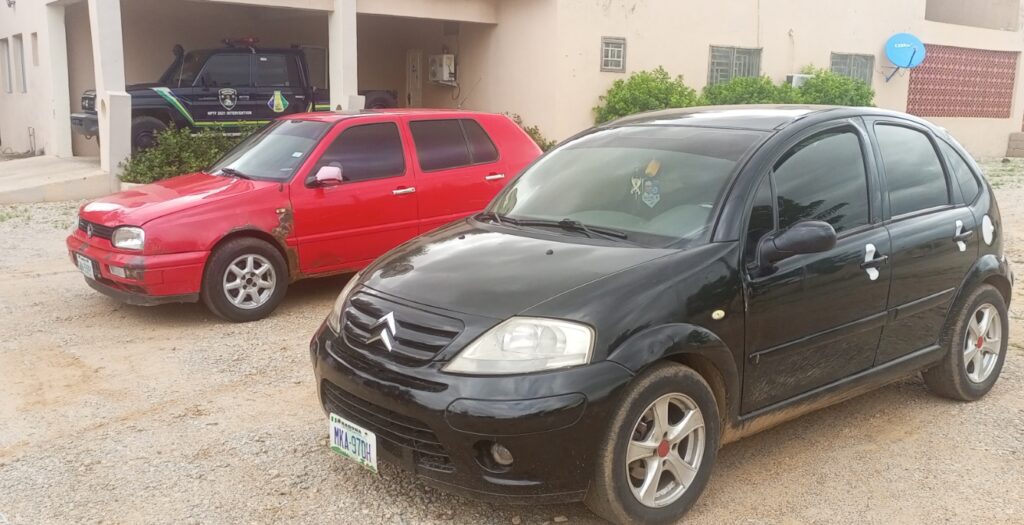 2)ARREST OF SUSPECTED KIDNAPPER WHO TERRORIZES SAMINAKA AREA OF GUSAU TOWNSHIP.
NAME OF THE SUSPECT
LAWALI DAN HAJIYA DOGO.
On 27/7/2023 at about 1330hrs, Police Tactical Team attached to Area Command Gusau acted on actionable intelligence that led to the arrest of the above named suspect who was suspected to be among the notorious kidnappers terrorizing the Saminaka area under Gusau Metropolis.
In the course of investigation one Mika'ilu lbrahim "m" of Saminaka clearly identified him as one of the bandits that kidnapped him sometime in March 2023 at his residence in Saminaka area while another victim named Aina'u Aliyu "f" of Saminaka area also identified him as the one who kidnapped her on 22nd June, 2023.Case under investigation and suspect will be charged to court on completion.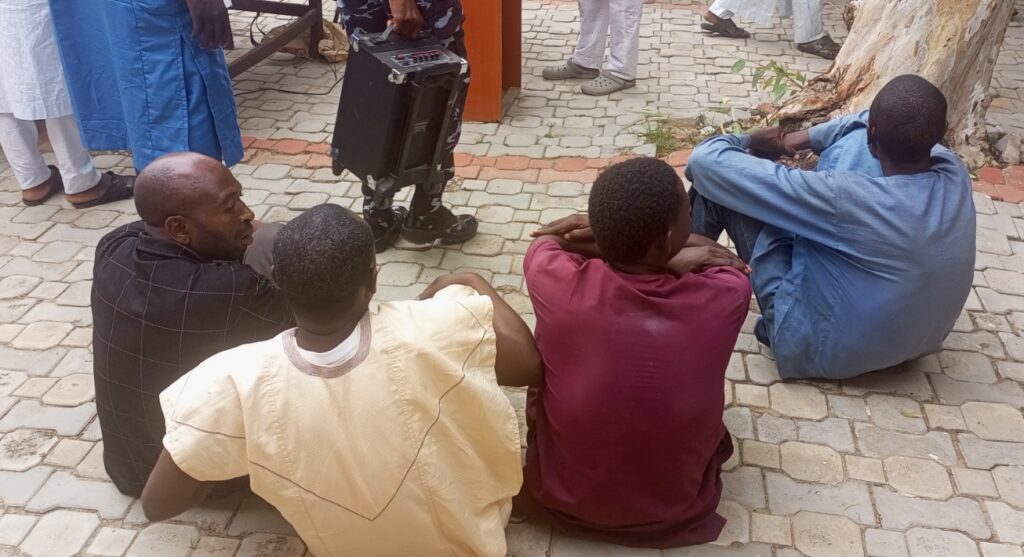 3)ARREST OF BANDITS ACCOMPLICE / INFORMANT AT ZURMI L.G.A
NAME OF THE SUSPECT
UMMA ZUBAIRU "F" 35 YRS
EXHIBIT RECOVERED
TWO TECNO HANDSETS CONTAINING BANDITS' GMS NUMBERS.
Police Operatives attached to Zurmi Division acted on credible information that, some group of armed bandits were planning to carry out attack on Police formations in Zurmi local Government area.
On receiving the information, the DPO led a team to investigate the matter which resulted to the arrest of one Umma Zubairu "f" 35 yrs old of Rukudawa village at Awala via Nasarawan Zurmi L G A on 16th July 2023 at about 0430hrs in connection with the planned attack on policemen at Zurmi Division.
During the interrogation, the suspect confessed that she has been working with bandit kingpin Dan karami Gwaska as his informant and tasks her to monitor policemen at Zurmi Division so as to attack the Division. The suspect has been investigated and charged to court for prosecution.
4)ARREST OF THREE SUSPECTED NOTORIOUS MOTORCYCLES SNATCHERS AT YAR TUKUNYA VILLAGE ALONG GUSAU/ KAURA NAMODA ROAD.
NAMES OF THE SUSPECTS
1) HAMZA BELLO M 35 YRS
2) MU'AZU NASIRU "M" 38 YRS
3) UMAR USMAN "M" 30 YRS
EXHIBITS RECOVERED
1) ONE MOTORCYCLE BOXER RED IN COLOR
2) ONE GOLF CAR WITH REG-NO GWA 532 BS RED IN COLOR
3) ONE CITROEN CAR REG- NO MKA 97DH BLACK IN COLOR.
On 27th July 2023, a team of Police Operatives attached to Anti-violence Squad acted on intelligence and intercepted three suspects upon reasonable suspicion that, they are motorcycles snatchers and receivers of stolen property at Yar Tukunya village along Gusau-Kaura Namoda road.
Preliminary investigation revealed that, the suspects are notorious and professional motorcycles snatchers within Gusau metropolis.
In the course of interrogation, the two suspects Hamza Bellom of Nasarawa Area of Kaura Namoda and Mu'azu Nasirum of Gidan Dan Zara Village of Kaura Namoda l.G.A confessed to have snatched one motorcycle from one Okadaman at Gada Biyu area of Gusau which they sold it to one Umar Usman m of Gabakin Dan Maliki Village of Kaura Namoda l.G.A for the sum of two hundred and forty thousand naira only (#240,000) and further confessed that, they have been into the act for more than four years and had snatched more than twenty-five (25) motorcycles within Gusau metropolis. Meanwhile, during the investigation, Umar Usman was arrested at Yar Tukunya along Gusau Kaura Namoda road and recovered one motorcycle boxer red in color from him which he also confessed to have bought the motorcycle from them at that rate. He also revealed that, he bought from them only ten (10) motorcycles and sold them outside the State. The above mentioned exhibits were recovered from them. Discreet investigation is in progress to arrest other members of their gang for prosecution.
The command has introduced new anti-crime measures to curb criminal activities in the State while the existing harmonious relationship with the member of the Press is sustained to get members of the public duly informed of Police activities and programs in the State.
Thank you .