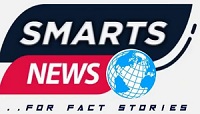 Nigeria has been ranked second most attacked country by the Islamic State terrorist group globally, according to the data by an acclaimed global and international terrorism research group, Jihad Analytics, with Iraq being the first and Syria being the third in the world.
The report which was made in its half year report spanning January to June 2022 stated that while Iraq recorded 337 terrorists attacks, Nigeria recorded 305 attacks with Syria coming third following 142 terrorists' attacks.
The analysis is coming against the backdrop of repeated claims by Nigerian government offiials that terrorists have been degraded, decimated and terrorism checkmated to the barest minimum.
The most recent and daring attacks by the terrorist group including attacks on the Owo Catholic Church in Ondo State, the Train attack on Kaduna-Abuja rail line, the attack on the Kuje Medium Security Correctional Centre, Abuja leading to freeing of 66 Boko Haram Commanders among other criminals have made observers question the claims.
The terrorists group also attacked troops of the Presidential Guards Brigade troops both at Dutse and Zuma Rock in Abuja some soldiers and officers died.