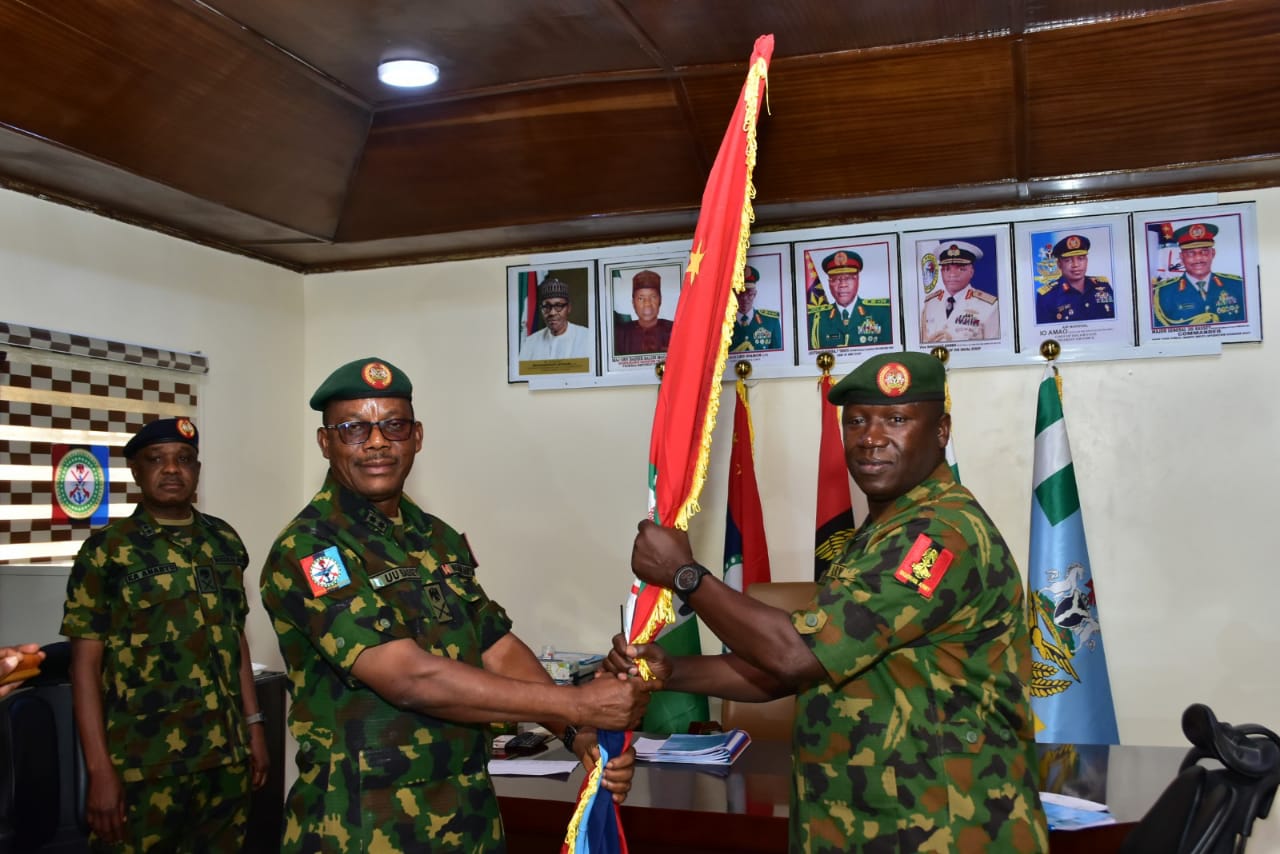 The newly appointed General Officer Commanding (GOC) 8 Division Nigerian Army (NA) and Commander Joint Task Force Northwest Operation HADARIN DAJI (CJTF NW OPHD) Major General Godwin Mutkut has assumed office on 17 as CJTF NW OPHD and GOC 8 Division on 18 January 2023. He took over command from his predecessor Major General Uwem Bassey who commanded the Division and OPHD for a period of 17 months.
In his farewell address to troops during a Regimental Parade organized in his honour at 26 Battalion parade ground to bid him farewell, General Bassey  charged the troops to remain committed in the fight against banditry.
He said he is highly optimistic that the structure put in place in the Division Area of Operation will in no doubt assist troops in decimating bandits from their various enclaves to bring peace in the region. He commended the troops for their duggedness and conduct during various operations conducted.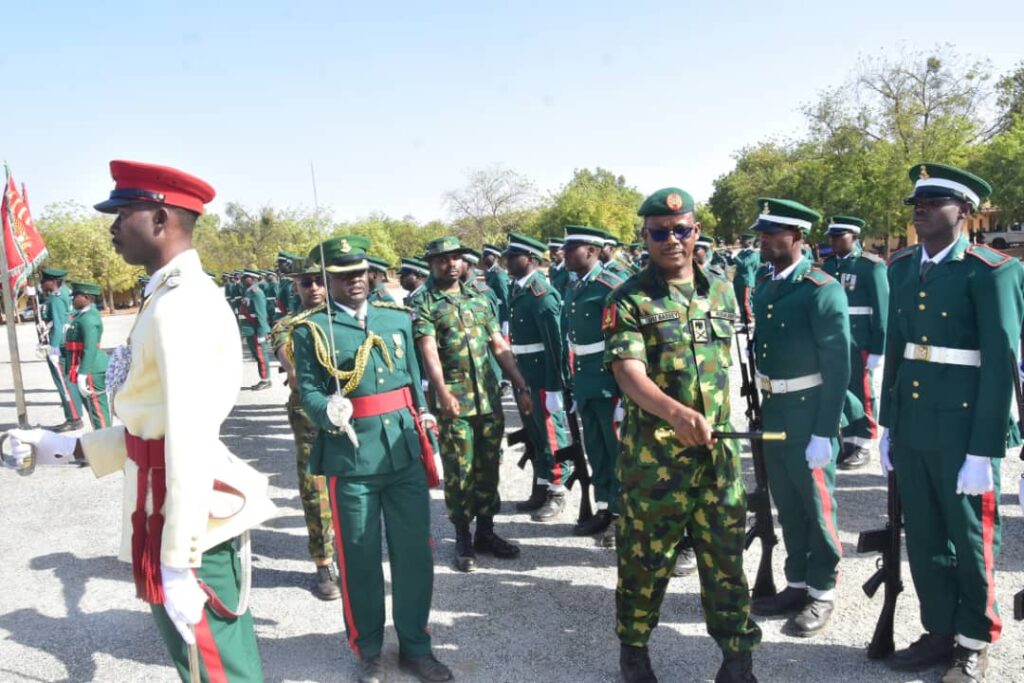 General Bassey caution troops to remain apolitical and be professional in their conduct during the coming general election. Troops should desist from fraternizing with politicians so that they could not be lured into electoral misconduct to smear the good image of the NA,  he stressed.
He urged personnels to give all the necessary support to Major General Mutkut so that he can deliver all assigned task expected of him. He therefore, wish General Mutkut a successful tour of duty.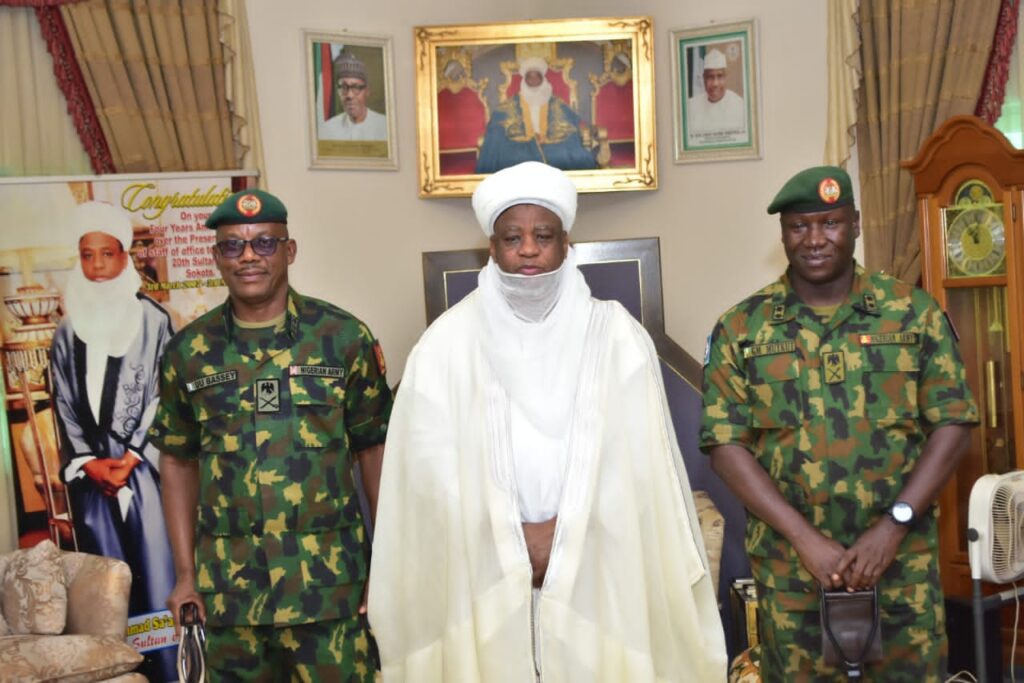 In his inaugural address, General Mutkut promised to sustain and build upon the legacies of his predecessor while urging commanders and troops to brace-up for the enormous task ahead especially as the nation is about to witness the general election.
He stated that troops under his watch would not relent on their oars untill all criminal elements within the region had been flushed out from their enclaves and forced to embrace peace.
Major General Mutkut commended his predecessor Major General Bassey for his remarkable achievements and purposeful leadership in restoring peace and stability in his Operational Area of Responsibility.
Similarly, the General Bassey introduced General Mutkut  to His Eminence the Sultan of Sokoto Alhaji Dr Muhammad Sa'ad Abubakar III. The Sultan commended General Bassey for his resilience efforts in stabilizing the security challenges within  the Division Area of operation that covers Katsina, Zamfara, Sokoto and Kebbi States.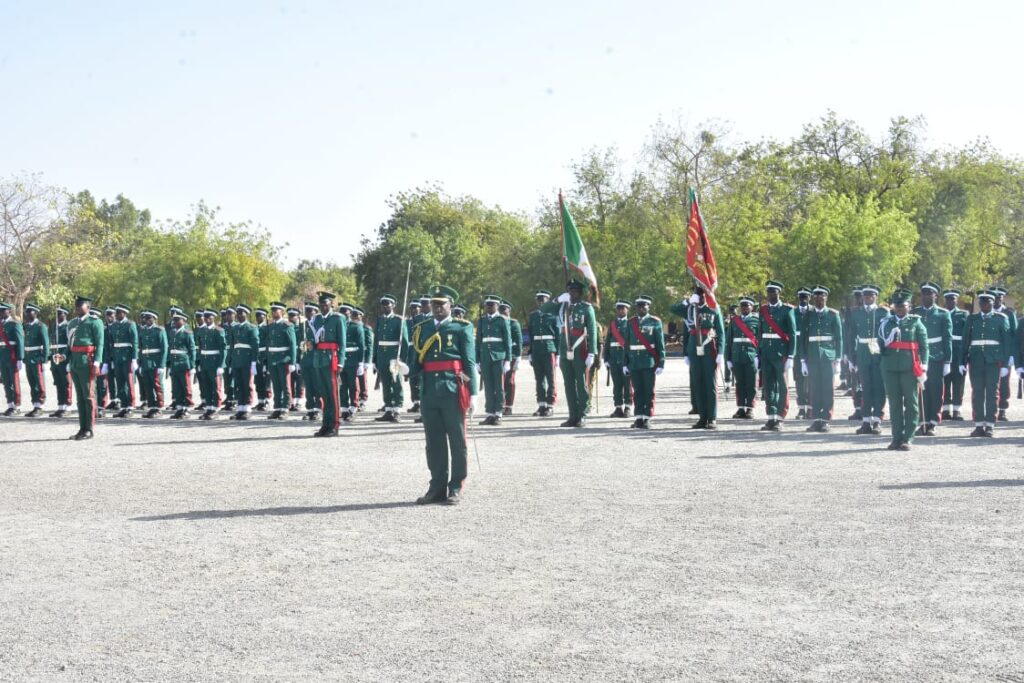 He therefore wish General Bassey a successful tour of duty in his new place of assignment. He welcome General Mutkut and urged him to intensify operations and destroy and clear the ruminants of bandits hibernating in the forest.
He stressed that traditional rulers will continue to pray and render all the necessary support for the NA to bring lasting peace to the Northwest Zones.
Highpoint of the events were signing the handing and taking over notes of OPHD and 8 Division, presentation of 8 Division flag and OPHD, decorating the General Mutkut with 8 Division insignia and OPHD, presentation of handing and taking over notes, regimental parade , lowering and hoisting of 8 Division flag and OPHD for the outgoing and incoming GOC/ CJTF OPHD, address to officers and soldiers among others.