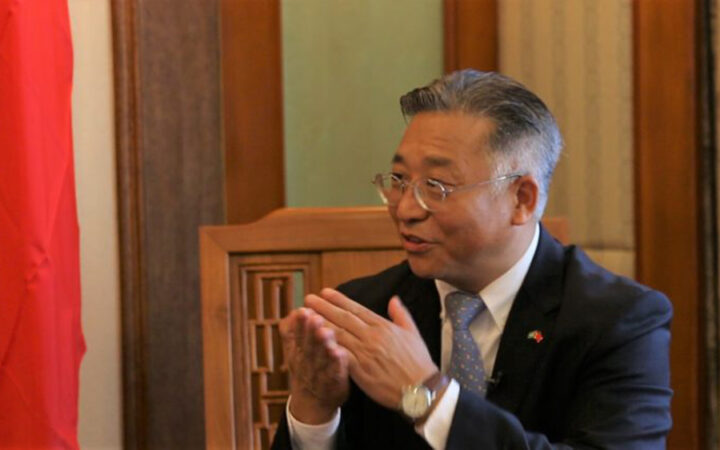 Chinese official who spoke to journalist on condition of anonymity denied the reports that they opened and operates police stations in Nigeria and other countries where its nationals reside.
Recall that it was reported that China opened a police station in the most populous African country among 110 countries to tackle the criminal activities among its people residing abroad.
The report emanated from an investigative story from a rights group, Safeguard Defenders with the title '110 Overseas Chinese Transnational Policing Gone Wild.'
While reacting to the report in an exclusive interview with Newsmen, a top Chinese official on Wednesday, said diplomatic relations cannot allow any country to open police posts in another sovereign country outside its territories.
The source said, "There is no such station in Nigeria or everywhere. This is because any sovereign country cannot allow other countries to set up their own (police) stations on their land. This is common sense, right?"
The Chinese official, however, said there are outreaches in the countries where Chinese citizens reside to help protect them from terrorism, abduction and other crimes that may endanger the lives of Chinese people.
His words: "Also, there is only one category of outreach services for Chinese communities so China does not have any intention or spare energy to run police stations outside its shores. I hope that maybe you can make an objective report.
He cited cases of abductions in Nigeria as some of the cases handled by the outreach. Recall four Chinese nationals were abducted in Niger State in June 2022.
"You know in Nigeria, there are a lot of insecurity issues happening almost every day. I cannot remember, maybe September or August or July or June, there were terrorists, bandits, they had kidnapped a lot of innocent persons, and also among these innocent persons, there were some Chinese nationals.
He stated that the outreach helped in collaborating with local security operatives in managing the aforesaid incident.
"What I mean (by the outreach services) is that every nation has its mission to care for and help their own nationals. Says another source from the China side.
He furthered: "So they have no right, they have no power to decide or command Nigeria government or police forces, what they can only do is to assist or play the outside role to help the Chinese nationals."
"So the fundamental reason or factor is the locals and the Nigerian government, so we fully respect the sovereignty issue. So there is no sovereignty issue, so the report ( Safeguard Defenders' '110 Overseas Chinese Transnational Policing Gone Wild') is fake news,"
(Vanguard)