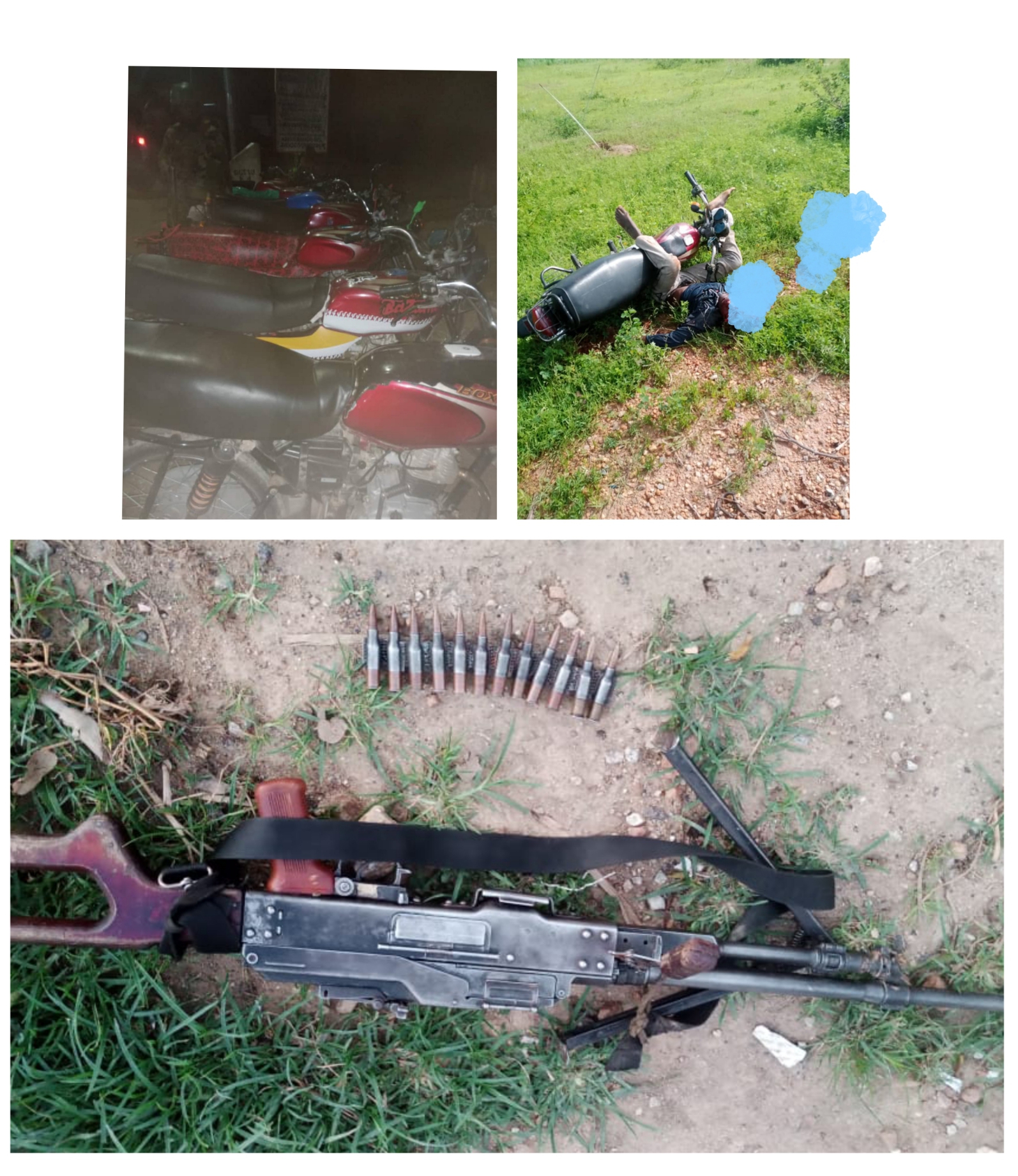 Troops of operation Hadarin Daji (OPHD) have intensified an onslaught against bandits in their area of responsibility as they killed 7 bandits and recovered weapons and other logistics at Kango Sabuwal village, Wanke District of Gusau local government area in Zamfara state.
This was revealed by operative of the OPHD shortly after the encounter, saying "we are defeating them, just now we neutralized seven of them who attempted to attack us in the bush"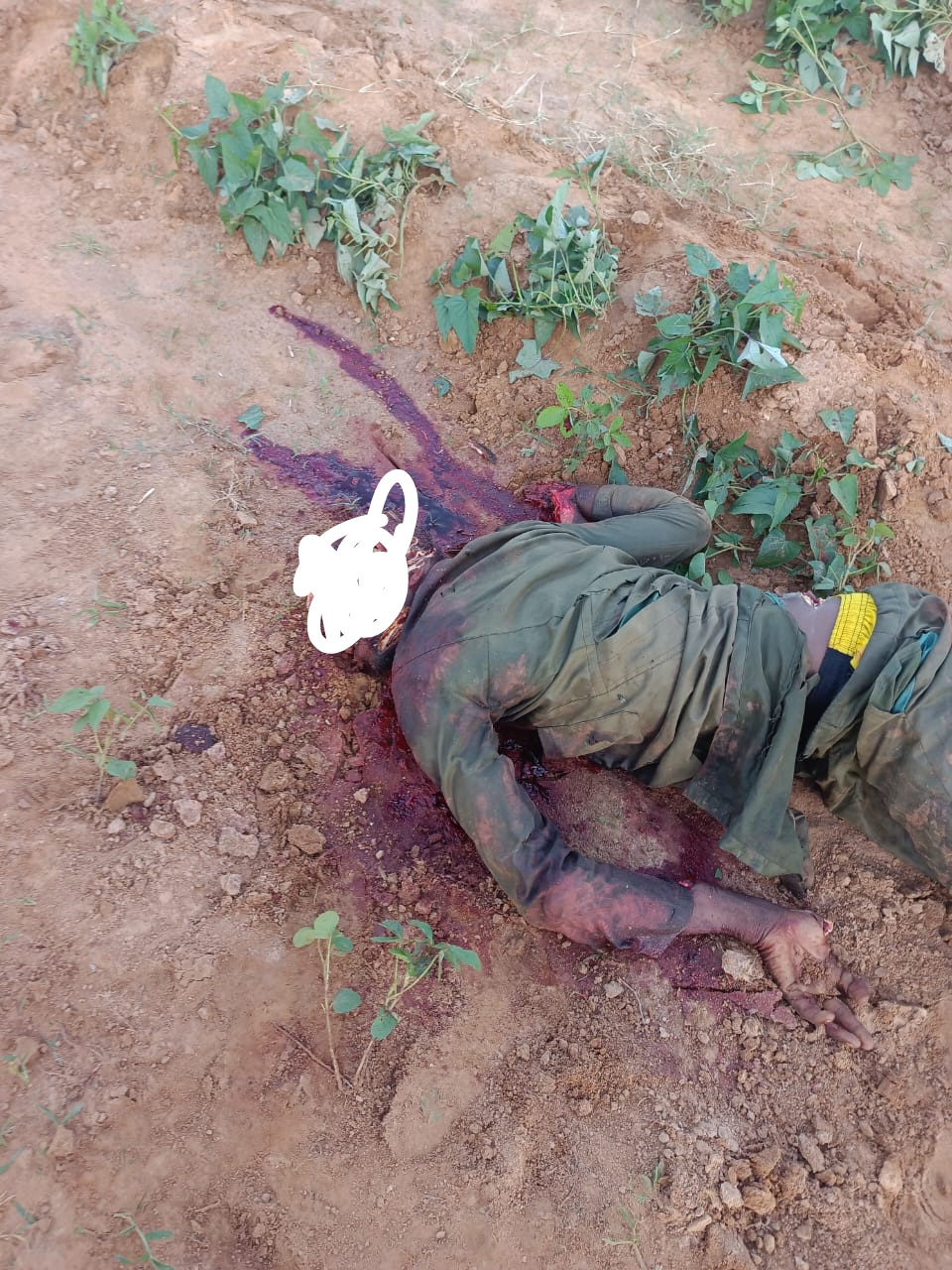 According to him, the Bandits in their large number attempted to infiltrate and attack troops at Kango Sabuwal village, but the gallant troops of the OPHD deployed at Forward Operating Base Wanke organized an ambush operation and successfully neutralized 7 Armed Bandits on the late hours of 24 July 2023.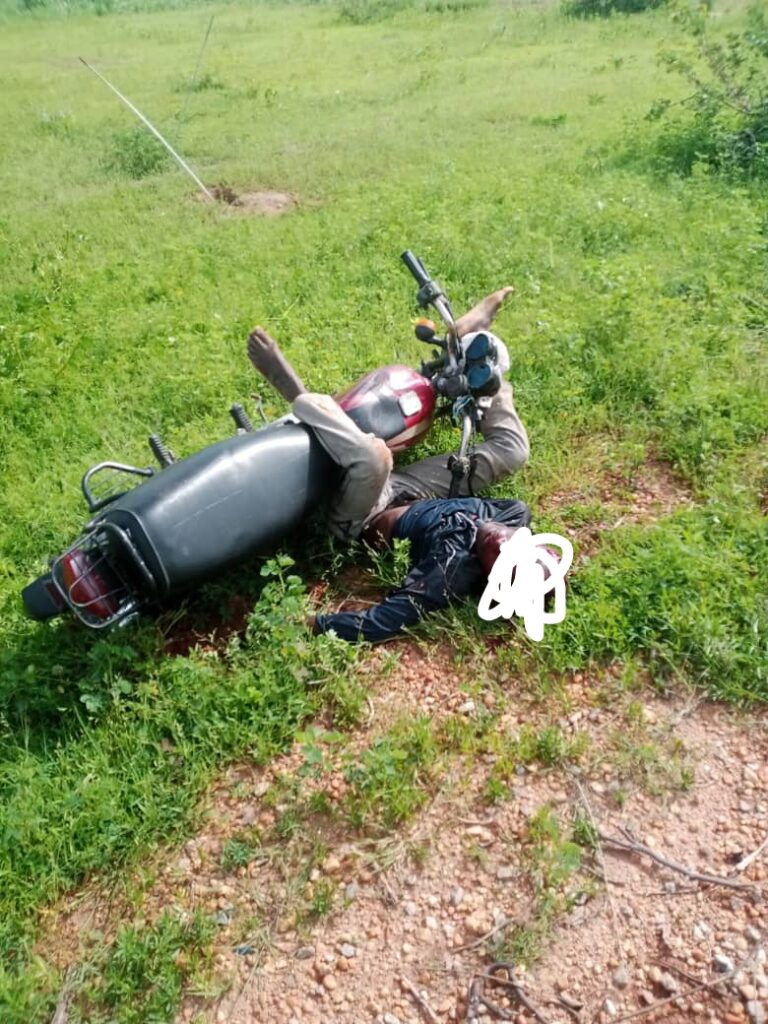 Shortly after the encounter, the troops proceeded in pursuit of other fleeing bandits, in the process they recovered 1 Machine Gun, ammunition and 6 Motorcycles from the armed bandits.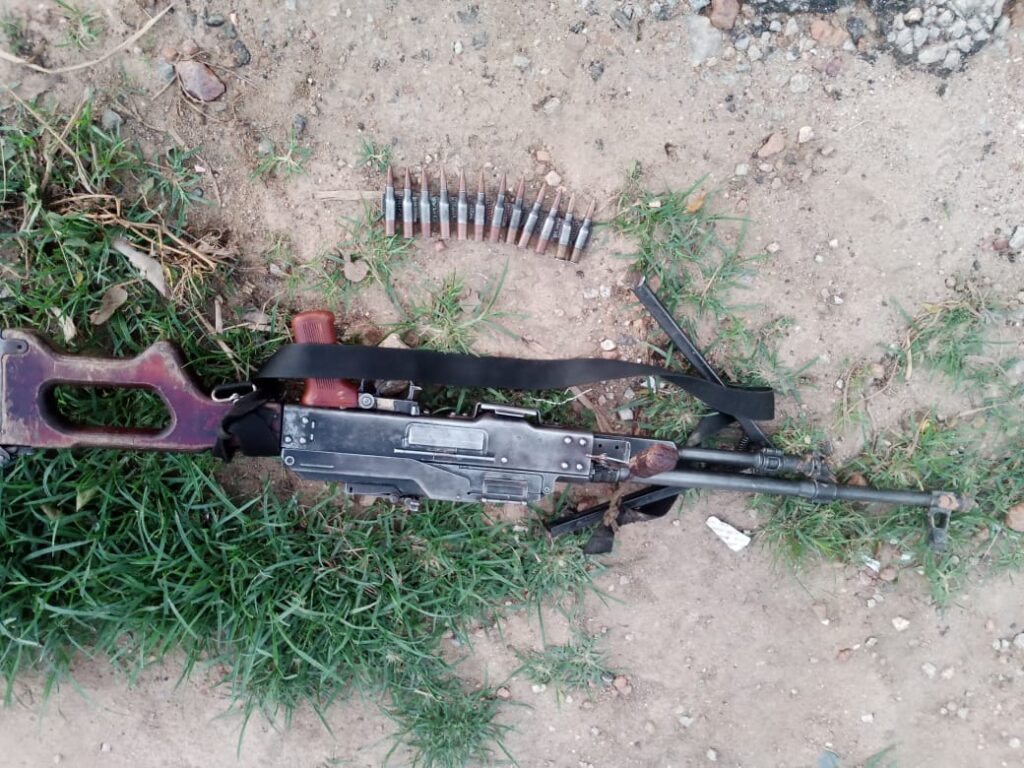 The high command of Operation Daji, Maj Gen Mutkut has praised the troops for the resilience, gallantry and act of bravery in dealing with the Bandits.