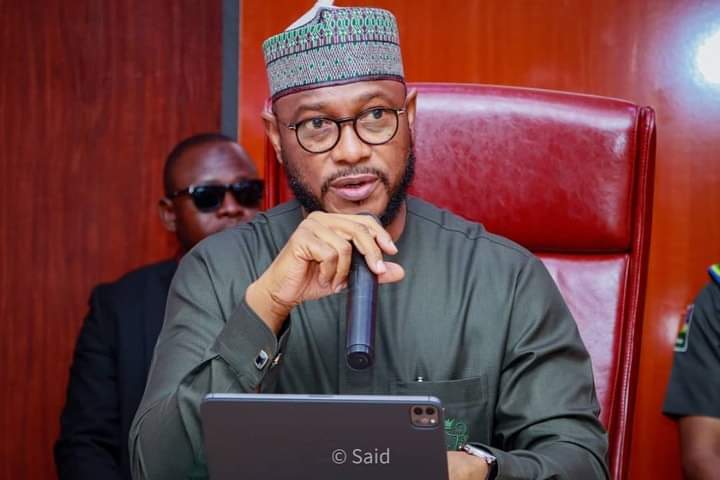 Zamfara state Governor Dauda Lawal has called for partnership and collaboration between the Federal Ministry of Works and Zamfara state Government on projects that will transform the lives of the people of the state.
In a statement signed and made available to 'SMARTS NEWS' by the Detector General, Media and Communication if the governor, Malam Nuhu Salihu Anka said, Governor Daudamade the remark when He paid a courtesy visit to the Permanent Secretary of the Ministry, Alhaji Mamuda Mamman,in his office, Abuja.
The governor informed the Permanent Secretary that it was part of his electioneering campaign promises to bring positive changes that will ensure that peoples' lives are touched positively.
He requested the Permanent Secretary to look into the possibility of starting the dualization of Funtua-Gusau Road from Gusau side,in order to serve as a moral buster to the people of the state.
Governor Lawal thanked the Permanent Secretary for the warm reception accorded him and his entourage.
In his response, the Permanent Secretary Alhaji Mamuda Mamman who started by congratulating the Governor on his election victory, also assured him of his Ministry's readiness to partner with Zamfara state Government on the areas of Road construction, for the betterment of lives of people of the state.
In the Governor's entourage were Alhaji Ibrahim Modibbo, Mannir Baba,  and other dignitaries