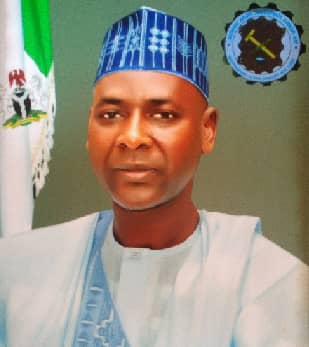 By Jibril Almustapha
The rector of Federal Polytechnic, Kaura-Namoda, Zamfara State, Dr Yahaya Muhammad Bande, has emerged as the chairman of the Committee of Federal Polytechnic Rectors (COFER).
A statement by COFER Secretary Godwin Ayegba, said Bande replaced Prof. Emmanuel Adedayo Fasakin, Rector, Federal Polytechnic Ile-Oluji, whose tenure would end on March 10.
Bande was elected at COFER's 29th regular meeting held on February 15 at the National Board for Technical Education (NBTE), Liaison Office, Abuja. Until his election, he was the North-West zonal coordinator of COFER.
In addition, Also elected were Prof. Aliyu Mamman, Rector Federal Polytechnic, Daura, Katsina State, as vice-chairman; Dr Taofeek A. Abdul-Hameed, Rector, Federal Polytechnic, Ayede, Oyo State, treasurer; Dr Abdullahi A. Ahmed, Rector, Federal Polytechnic Nasarawa, Nasarawa State, North-Central zonal coordinator; Dr Sabo Wada Dutse, North-West zonal co-coordinator and Dr Mikhail A. Akide, Rector, Federal Polytechnic, Ilaro, South-West zonal co-coordinator.
(Daily Trust)