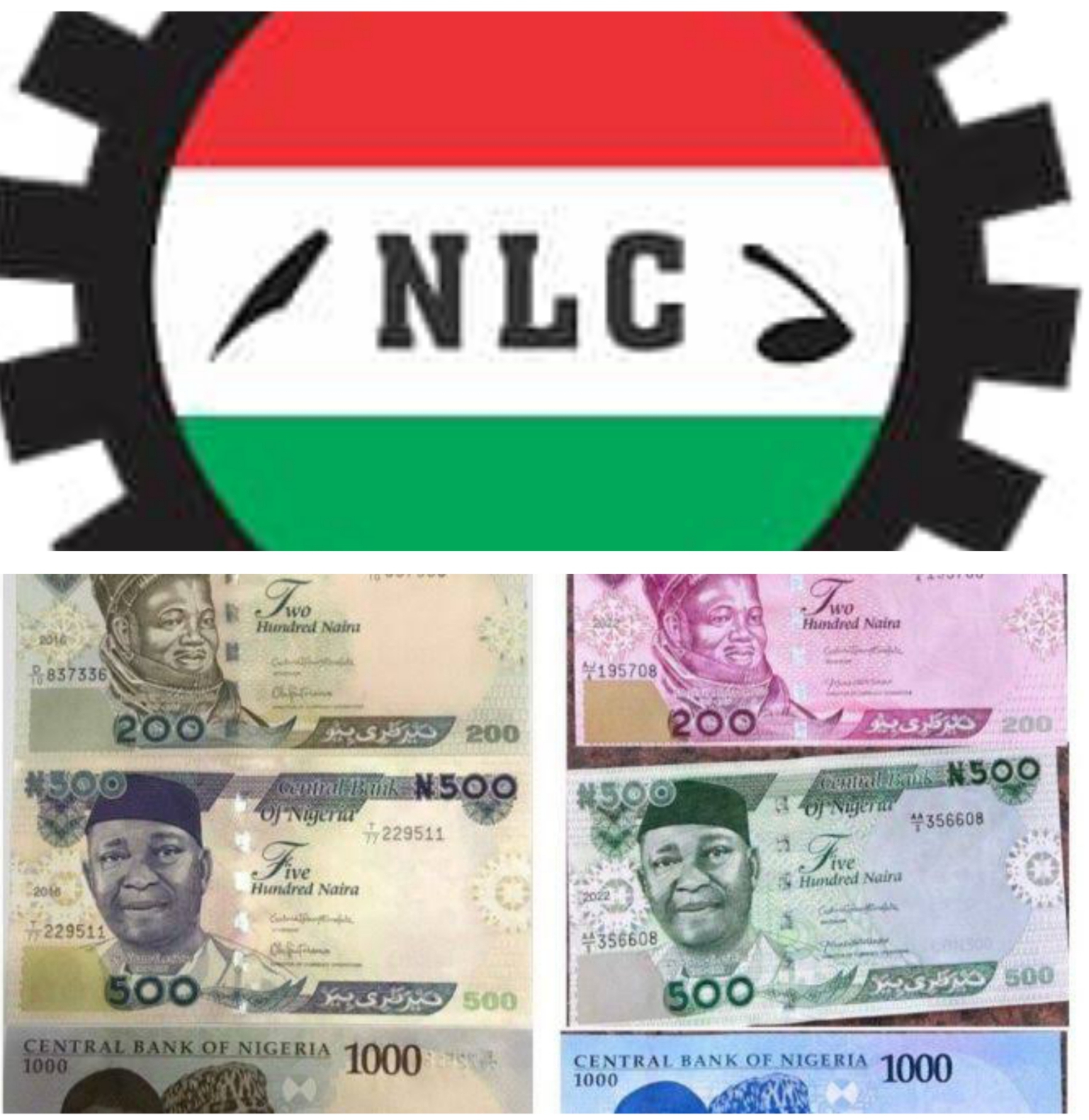 By Jibril Almustapha
The Nigeria Labour Congress (NLC) has issued a 7-day ultimatum to the Federal Government of Nigeria to put an end to the lingering issue(s) of cash deficit in the country.
The apex body of the Nigerian labour made this known through the NLC President, Comrade Joe Ajaero at the opening session of the Central Working Committee (CWC) meeting of the labour union on Monday in Abuja.
While addressing journalists at the occasion, Mr Ajaero, expressed the union's utmost worries about the 'Naira Redesign Policy' that has been negatively affecting the daily transactions of the common citizens across the country. The NLC President threatened that, by the expiration of the 7-day ultimatum the organised labour unions will evaluate the situation and decide possible further industrial action(s) to be embarked upon and workers would be directed to vacate their respective offices.
The NLC president equally criticised the current fuel scarcity in the country, lamenting that workers and Nigerians are being pushed to the wall.
"On this issue of fuel scarcity and cash crunch, Congress wishes to inform the Federal Government that we will no longer keep quiet.
"NLC is giving the CBN and the FG seven working days, if they fail to do the needful at the expiration of the seven days, all workers in Nigeria should stay at home," Ajaero stated before the meeting went into a closed-door session." the President added.
It could be recalled that, MEDIA SMARTS NIGERIA earlier reported in the month of January that, businesses crumble in the country over shortage of new naira notes citing that residents in Zamfara state have been facing numerous threats due to the CBN's swapping of old Naira notes to the newly redesigned ones, i.e. N200, N500 and N1,000. https://www.mediasmartsnews.com/cbn-deadline-businesses-crumble-in-zamfara-over-shortage-of-new-naira-notes/?amp=1