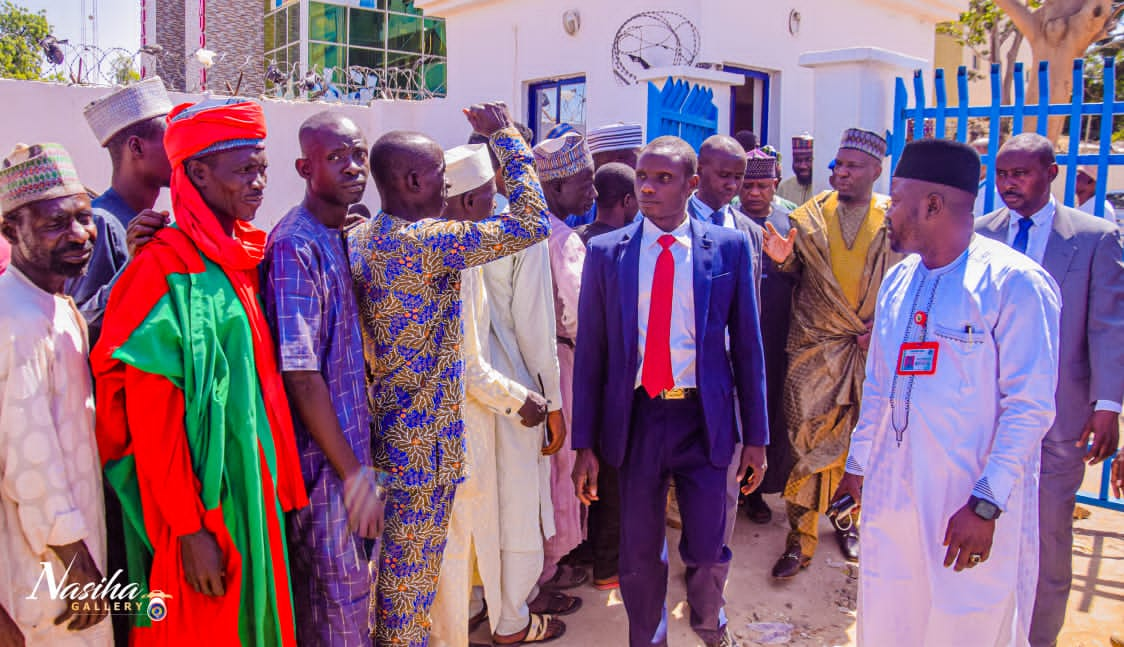 Jamilu Tsafe
Zamfara state Deputy Governor Senator Hassan Muhammad Gusau, paid an unscheduled visit to the Central Bank of Nigeria, CBN, and other commercial Banks operating in the State.
The Deputy Governor, expressed dismay over the hardship caused by several hours being spent in long queues in the frantic effort to access ATMs, a situation that often took the whole day before one could make withdrawals for daily domestic needs.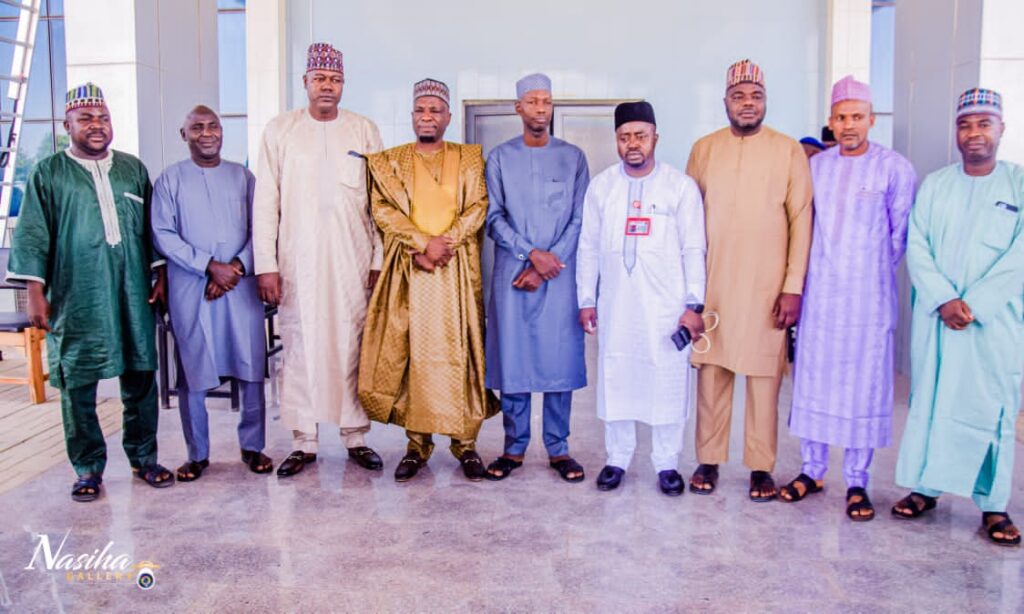 Senator Gusau, called on the appex bank authorities in the State to as a matter of urgency provide the new naira notes to commercial banks to ease the challenges of money circulation in the hands of people in the state.
Speaking earlier, Comptroller of the CBN Gusau Branch, Alhaji Buhari Abbas while receiving the Deputy Governor explained that the visit was the first of its kind to the bank by a high-level officer in the State since the introduction of new notes as it affects the general public.
Alhaji Buhari Abbas said, the central bank of Nigeria is doing all that is possible to address the problems and promised that, sooner, cash would be available at counter and ATM machines of the commercial banks with a view to decongesting the crowd of customers at the banks.
While in Commercial Banks, the Deputy Governor expressed satisfaction with the level of concern and sympathy for customers being demonstrated by some banks in Gusau the state capital.
Senator Nasiha also condemned the non-challant attitude of some identified Banks over their insensitivity for the suffering meted on customers owned to non availability of the new redesigned Naira notes in both ATMs and at the counter with no explanation passed by the banks' officials to their customers.
He therefore, charged the banks in question to comply with the CBN's directives by providing the money in their ATMs and counter for the betterment of their customers, adding that the State Government would take drastic measures against any commercial bank willing to capitalize on the current challenge of shortage of new naira notes to institute artificial suffering to the people of the state.