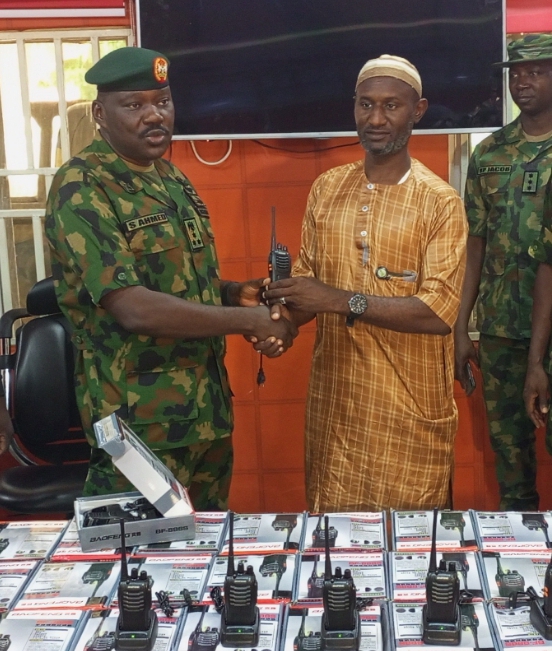 The commander, 1 Brigade Nigerian Army and operation Hadarin Daji OPHD in charge of Zamfara and Kebbi states Brigadier General Sani Ahmed has donated 100 pieces of BAOFENG Radios, communication gadgets (walkie talkies) to the members of the Civil joint task force (Civilian JTF) in Zamfara State.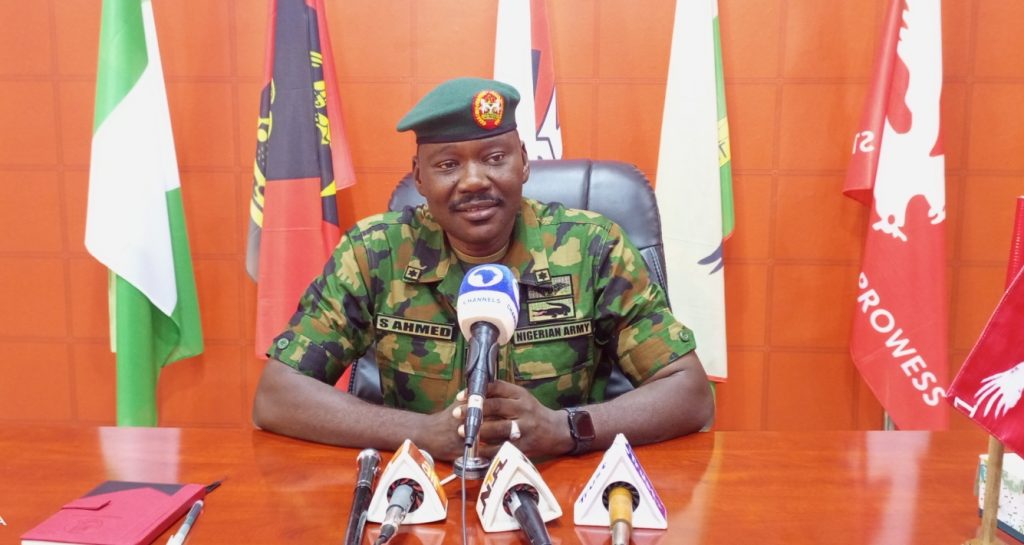 During the presentation of the gesture to the beneficiaries today (Wednesday) at the headquarters, 1 Brigade Nigerian Army Gusau, the brigade Commander, Brig Gen S Ahmed said, the gadgets were donated to the Civilian JTF to support their operation in the protection of lives and property of their various communities in line with the laid down rules and regulations governing their activities.
General Ahmed noted that the donation which will enhance the cordial Civil-Military Cooperation (CIMIC) and said the donation of the Baofeng Radios was part of his Corporate Social Responsibilities to the host communities and to enhance the operational capacity of the Civilian Joint Task Force (CJTF) in the state to enable them carry out their responsibilities in securing lives and property in their respective communities effectively.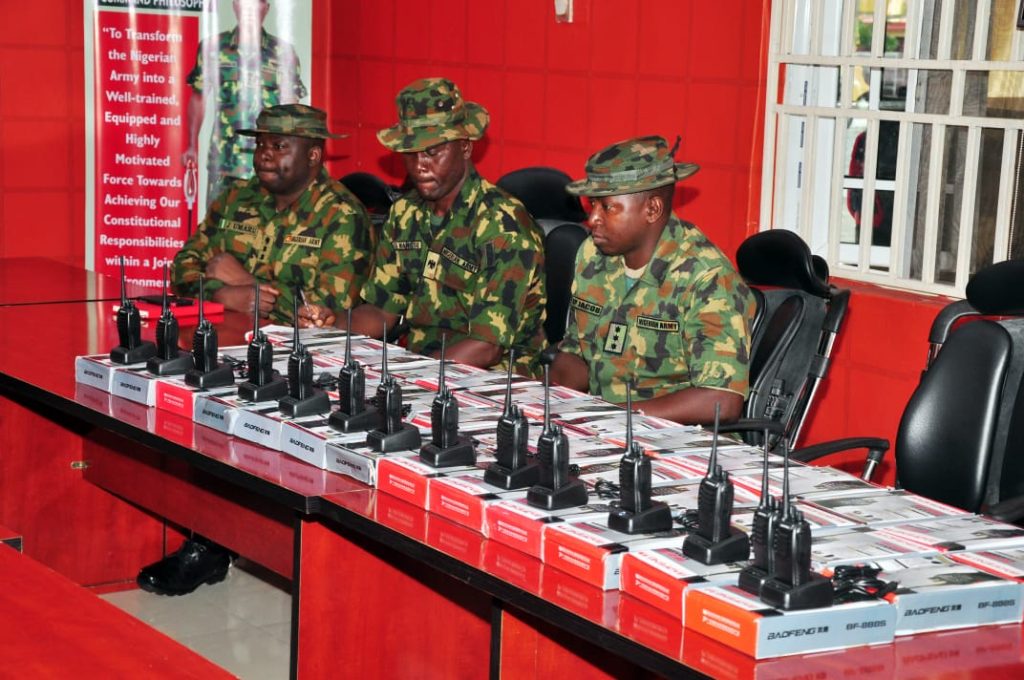 The commander who charged Civilian JTF to avoid taking law into their hand, called on them to handover any arrested suspect to a nearby constituted authority for further action, and commended the efforts of the JTF in the roles they have been playing in protecting their community and urged them to make good use of the communication gadgets to enhance their operational capacity.
Ahmed recalled that the 1 Brigade has earlier supported the Civilian JTF with operational motorcycles and other logistics, adding that the gesture will continue as it will help to tackle the security challenges bedeviling the state.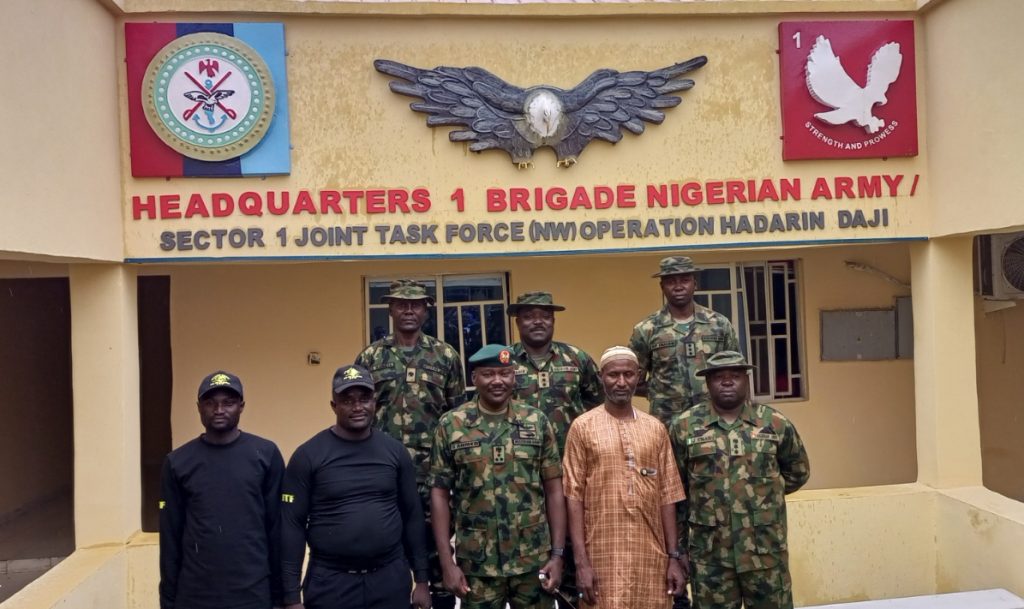 In his speech, the Chairman of the Civilian Joint Task Force, Alhaji Ahmed Mohammed thanked the Commander 1 Brigade for his noble gestures and recognizing the efforts of the CJTF which he described as first of its kind in the history of the fight against insecurity in the state. Saying they earlier received motorcycles from the commander to support their operations.
He therefore assured the Commander that the BAOFENG Communication Radios will be used judiciously  according to the laid down rules and regulations and respect to human rights.