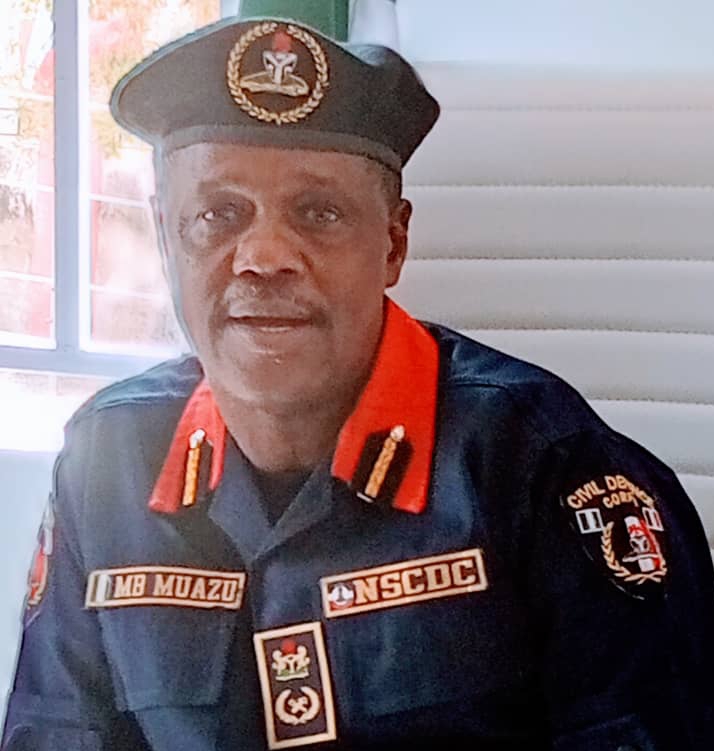 Zamfara State Command of the Nigeria security and civil Defence corps (NSCDC) has vowed to ensure smooth voting conditions to all electorates in the state.
The Commandant's public relations officer SC Ikor Oche said, state Commandant Muhammad Bello Muazu of the NSCDC gave the assurance of peaceful and rancor free general elections in the State during a media chart in Gusau.
Bello Mu'azu noted that the NSCDC in the State is poised to give out all its best in collaboration with other security agencies to create a perfect voting conditions and atmosphere in Zamfara State during the 2023 general elections.
He therefore reaffirmed his determination to ensure professionalism in the discharge of their constitutional responsibility and warned that as a non-political agency they would not hesitate to bring to book any erring officer who is in any way perceived to have taken part in partisan politics.
SC Ikor revealed that the Corps has already galvanized all aspects and units of the organization to effectively give the needed peace during and after the elections.
According to him the State Commandant, called on the good people of Zamfara State to turn out en masse to exercise their franchise during the periods of the elections.
He disclosed that the NSCDC will deal ruthlessly with any person or group of persons who bent on truncating the peaceful conduct of the elections in line with extant laws of the federation.
However, commandant MB Mu'azu warned all miscreants and those fanning the embers of political mischieves to halt or relocate from the State during the periods.