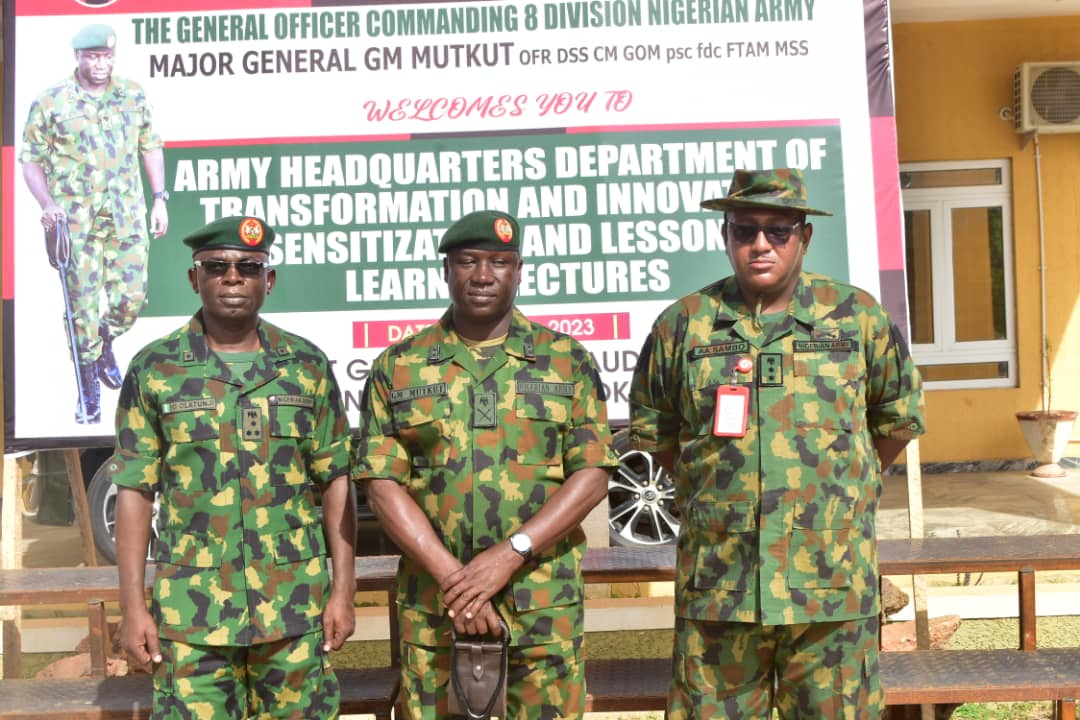 The Army Headquarters Department of Transformation and Innovation led by Brig Gen IO Olatunji has concluded its sensitization and lessons learned programme in Sokoto.
The 3 day programme that was held from 6 to 8 June was targeted at Commanders, Staff Officers, and Senior Non-Commissioned Officers and witnessed a large turnout of personnel.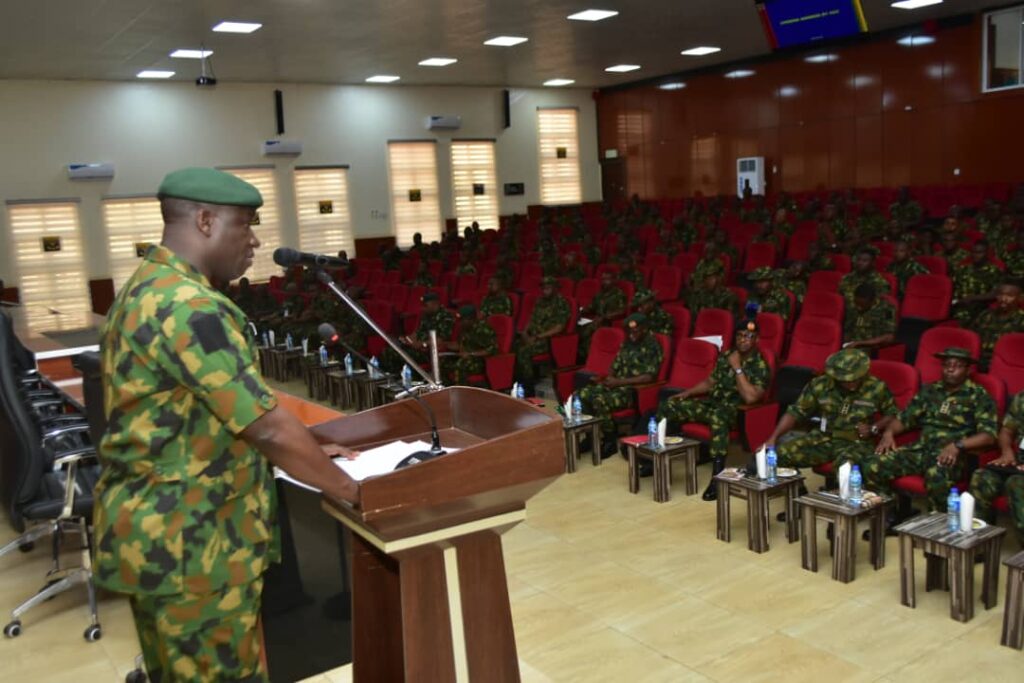 In his remarks during the opening ceremony of the of programme that took place on Wednesday 7 June at Lt Gen TY Buratai Auditorium Giginya Barracks Sokoto the General Officer Commanding 8 Division Nigerian Army and Commander Joint Task Force North West Operation HADARIN DAJI Major General Godwin Micheal Mutkut said the lectures were organized for the Nigerian Army personnel with the aim of keeping them abreast with the current Chief of Army Staff's Transformation Agenda and for the development of Lessons Learned concept in the Nigerian Army.
He maintained that the programme will among other benefits widen the horizon of personnel on the various transformation programmes introduced into the Army hitherto, by the Chief of Army Staff Lt Gen Faruk Yahaya.
General Mutkut further stated that the sensitization lectures were timely considering the myriad of complex security challenges bedeviling our country which require continued review of tactics, techniques and procedures by the Nigerian Army to meet operational needs.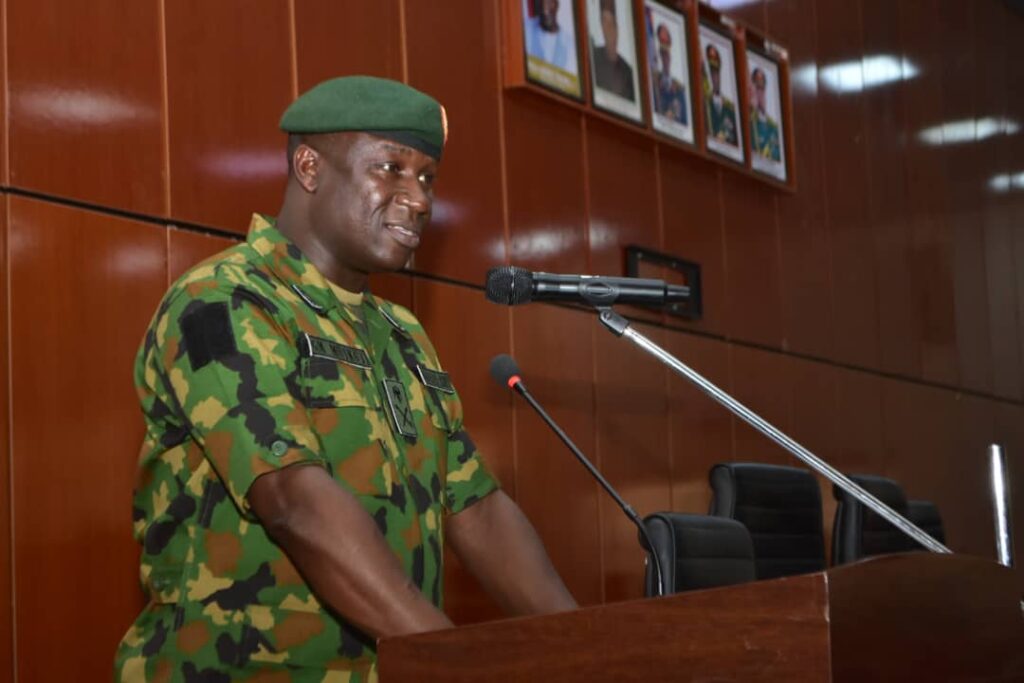 He therefore charged participants to be very attentive and to engage the guest lecturer maximally during interactive sessions so as to stir up their potentials towards operational efficiency in the future.
The GOC used the opportunity offered by the training programme to appreciate the Chief of Army Staff for his unwavering support to Nigerian Army Formations especially the 8 Division Sokoto.
General Mutkut averred that the Division is committed more than ever in the discharge of its duties so as to achieve operational successes. He thanked the Chief of Transformation and Innovation (Army) for choosing 8 Division for the all important sensitization programme.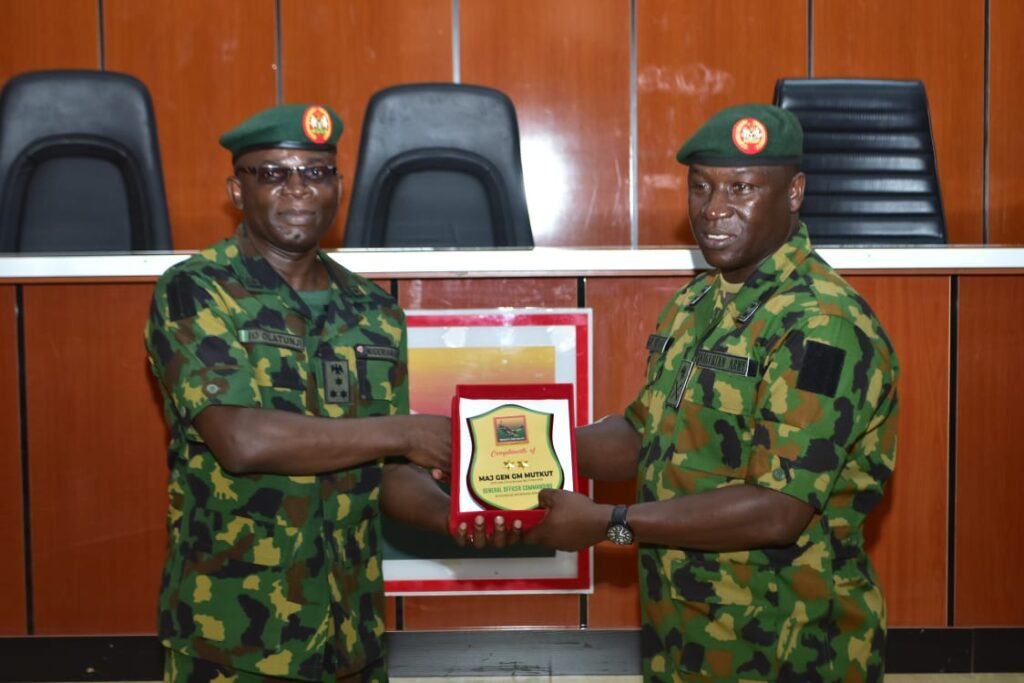 Two lectures titled "Nigerian Army Transformation and Lesson Learned" were delivered during the programme which climaxed with group photographs with the participants.