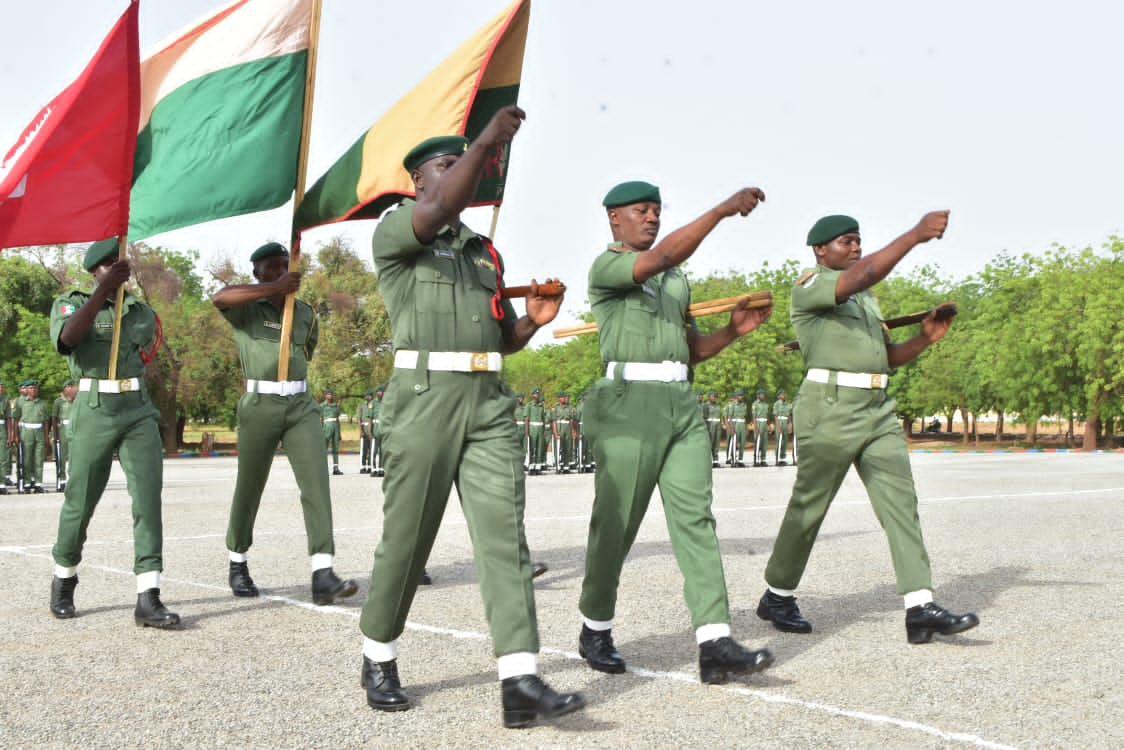 The 8 Division Inter-Brigade Corporal and Below Competition 2023 has kicked off at 26 Battalion Parade Ground Giginya Barracks Sokoto.
Corporal and Below Competition is part of Nigerian Army's training activities that is held every year in Nigerian Army Divisions across the country.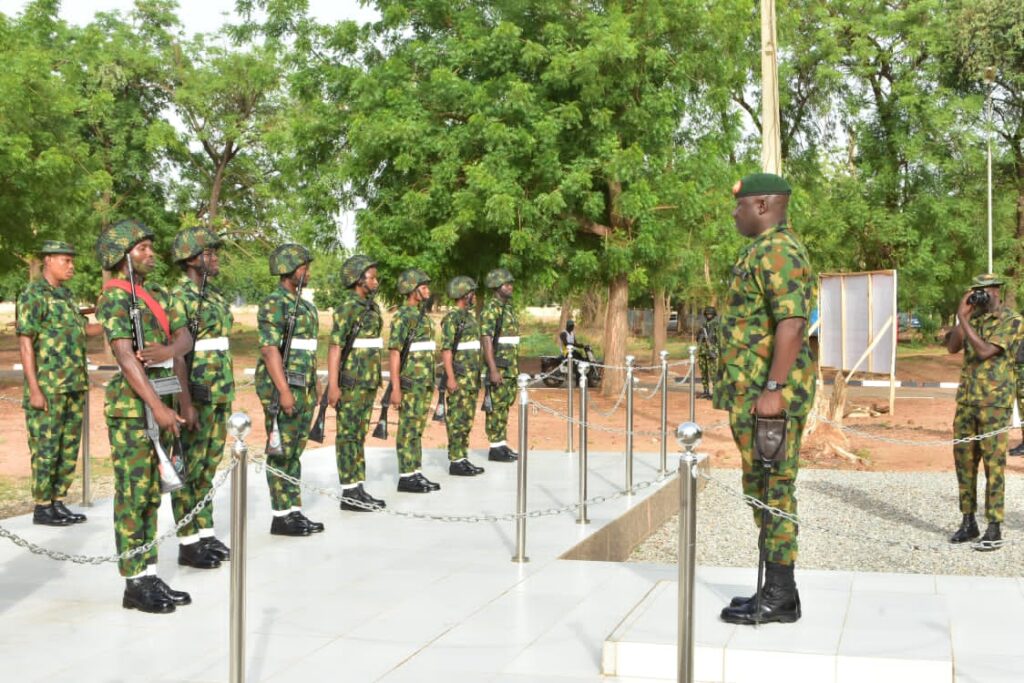 Speaking while declaring the competition open the General Officer Commanding 8 Division Nigerian Army, Sokoto and Commander Joint Task Force North West Operation HADARIN DAJI Major General Godwin Micheal Mutkut stated that the training activity was aimed at achieving, improving the combat proficiency of Non-commissioned Officers of the rank of corporals and below, enhance their leadership skills, determine their organizational ability and to also put to test their ability to endure under difficult circumstances while maintaining esprit-de-corps among the participating troops.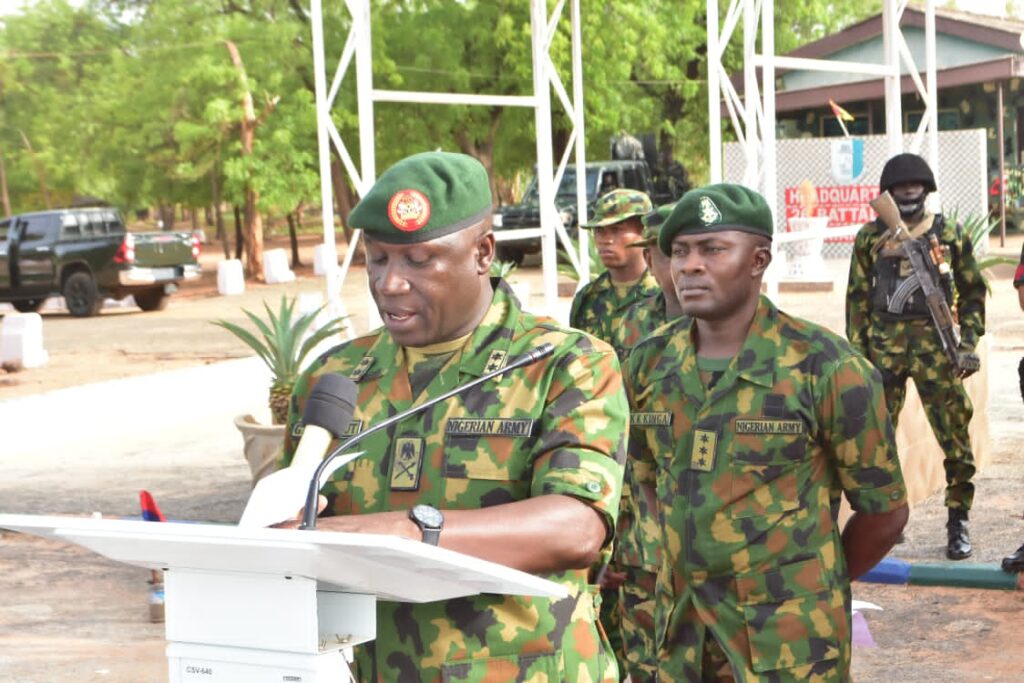 He emphasized that the importance of such training exercise to troops' physical and mental fitness cannot be overemphasized reiterating that the operational successes the Army has recorded so far in Operation HADARIN DAJI of the North West couldn't have been possible if troops were not both mentally and physically fit.
Earlier in his opening remarks the Host, Commander 8 Division Garrison Brig Gen Taye Ahmed thanked the GOC for giving 8 Division Garrison the opportunity to host the all important event. He therefore charged participating troops to take the competition very seriously as it will prepare them to represent 8 Division during Inter- Division competition coming up later in the year.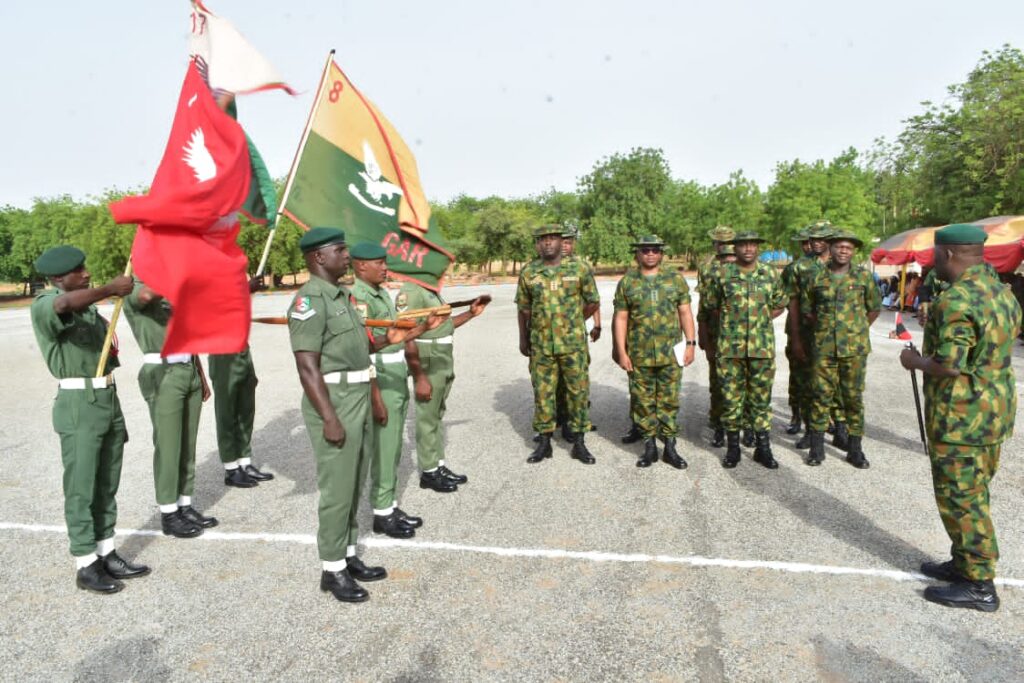 The 8 Division Corporal and Below Competition will have participating formations compete in: Drill, Weapon Handling and Shooting, Stripping and Assembling of Weapons, 2.4km Race, Obstacle Crossing, Map Reading and Combat Swimming.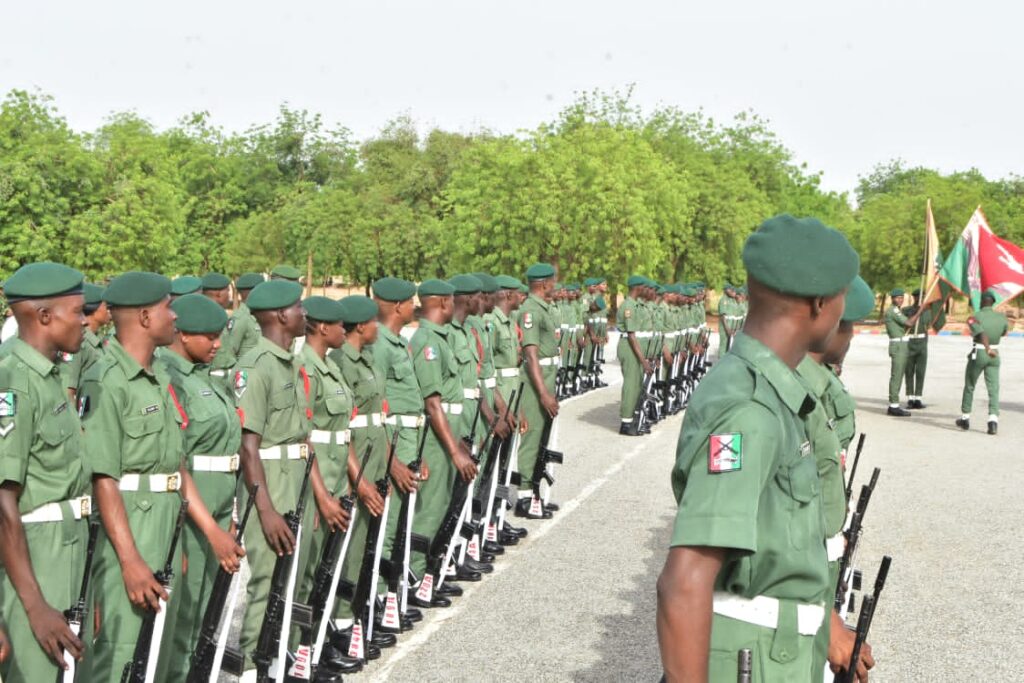 He added that the 6 day competition which commenced on Monday 19 June was expected to end on Friday 23 June with participating troops drawn from 1 Brigade Zamfara, 17 Brigade Katsina and 8 Division Garrison Sokoto.