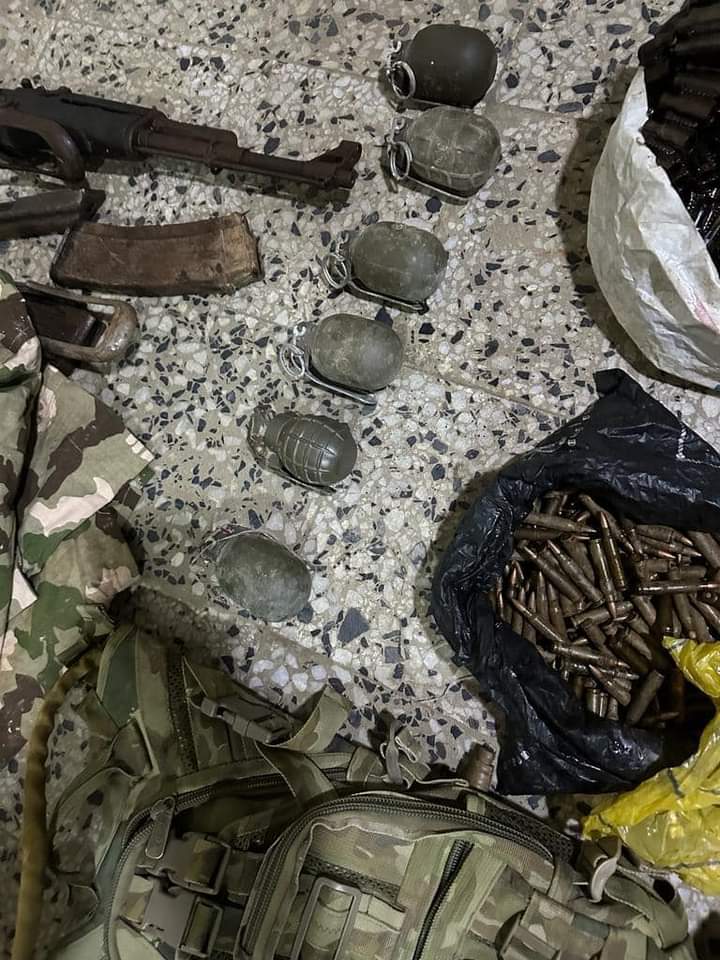 In a successful joint raid operation, Nigerian Army troops from the 3rd Brigade, in collaboration with the Department of State Services (DSS), prevented an impending terrorist attack on Kano.
According to director Army public relations (APR) Brigadier General Onyema Nwachukwu, the operation was carried out in the early hours of Friday, November 3, 2023, in Gezawa Local Government Area of Kano State, aimed to uncover and apprehend suspected Boko Haram Terrorists (BHT) planning a major operation in Kano.
He noted that as a result of this operation, two BHT suspects are now in custody, and a significant amount of weapons and explosives were seized.
Brig Gen Nwachukwu said, the weapons recovered included five AK-47 rifles, five AK-47 rifle magazines, a Rocket Propelled Gun (RPG), five RPG bombs, six hand grenades, desert camouflage uniforms, magazine pouches, and materials for making improvised explosive devices.
"This joint operation highlights the effective collaboration between the Nigerian Army and other security agencies in the fight against insurgency and security challenges.
"The Nigerian Army remains committed to safeguarding the lives and property of citizens and continues its efforts to counter and degrade insurgency and security threats across the country. The statement added.
The Director Army Public Relations therefore urged the general public to remain vigilant and cooperate with the Nigerian Army and other security agencies by providing timely and credible information to support ongoing operations to address insecurity.
The Nigerian Army expresses its dedication to protecting the nation and appreciates the support and trust of the Nigerian people.