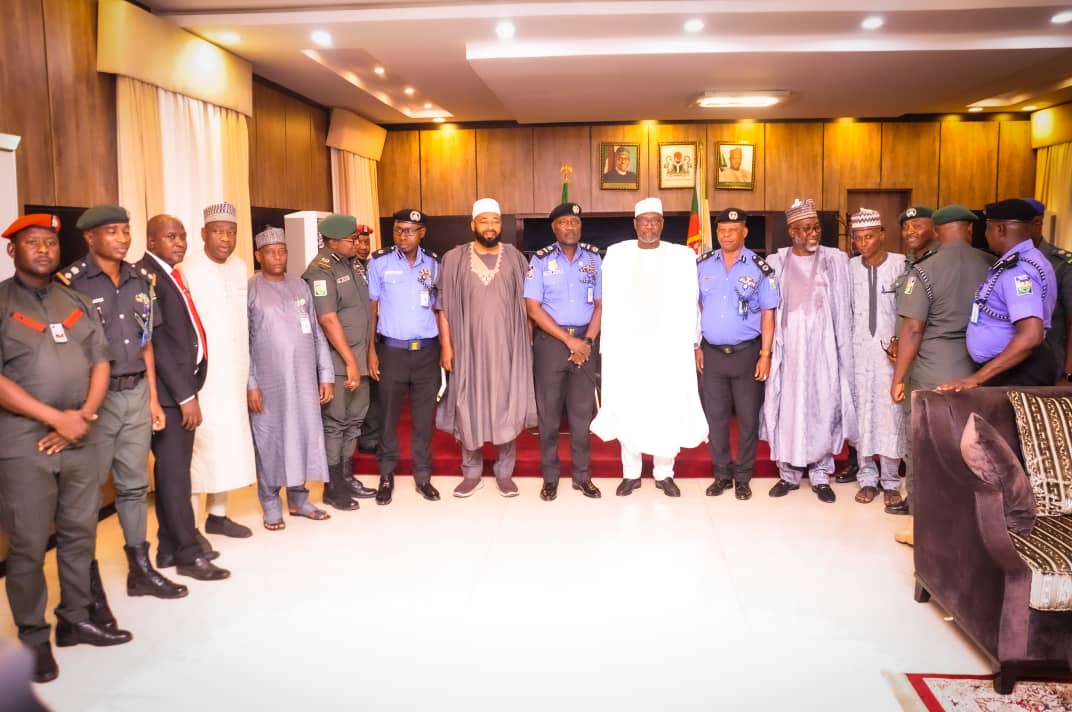 Governor Abubakar Sani Bello has called for more mobile squads to be posted to sensitive areas of the state in a bid to limit the movement of bandits from neighboring states into Niger State.
The Governor made the call when he received the Assistant Inspector General of Police (AIG) Zone '7', Aliyu Garba on a courtesy visit at the Government House, Minna.
Governor Sani Bello who explained to the AIG, how the state has been enjoying relative peace from banditry attacks for some period, except for the youth restiveness that was rearing its ugly head said matching orders have been given to the security agents to deal decisively with the miscreants.
He however disclosed that cases of banditry attacks is reoccurring again in parts of the state which is becoming disturbing.
The Governor noted that bandits in large numbers invaded the Kumbashi area and engaged security personnel, adding that details of casualty is yet to be known.
He however, said one of the commanders of the security agents paid the supreme price, saying that the bandits have moved to the Rijau area.
Governor Sani Bello thereby decried the inadequate number of security personnel compared to the size of the state.
"Unfortunately because of the size of the state, we do not have enough boots on the ground. And we don't have any special forces around the Rijau area. We have some Military personnel but their number is not much considering the wideness of the area coupled with many entry and exit routes in the area".
The Governor appealed to the AIG newly posted to zone 7 and who is also a Nigerlite, to make every effort towards addressing the situation.
According to him, "as AIG Zone 7 and a Nigerlite, you are in a better position to understand the terrain. I will at this point on behalf of the Government of the state appeal to you to use whatever means you can at the headquarters to see that we get adequate boots on ground. We need more mobile squads to be posted to sensitive areas thereby limiting the movements of these bandits from neighboring states into Niger State".
He observed that the situation calls for a very robust and swift actions, pointing out the need to identify the kingpins for necessary steps to be taken.
Earlier, AIG Zone '7', Aliyu Garba had explained that his visit was to familiarize with the Governor and to see how best the Police can collaborate with other security agencies in the state in order to address the security challenges.
He restated the importance of government and critical stakeholders support especially in terms of logistics for effective tackling of crime and criminality in the society.
The Deputy Governor, Ahmed Mohammed Kesto, Governor-elect Umar Bago were also part of the meeting, while the AIG was accompanied by the CP, Niger State Command, Ogundele Ayodeji, and other senior police officers.