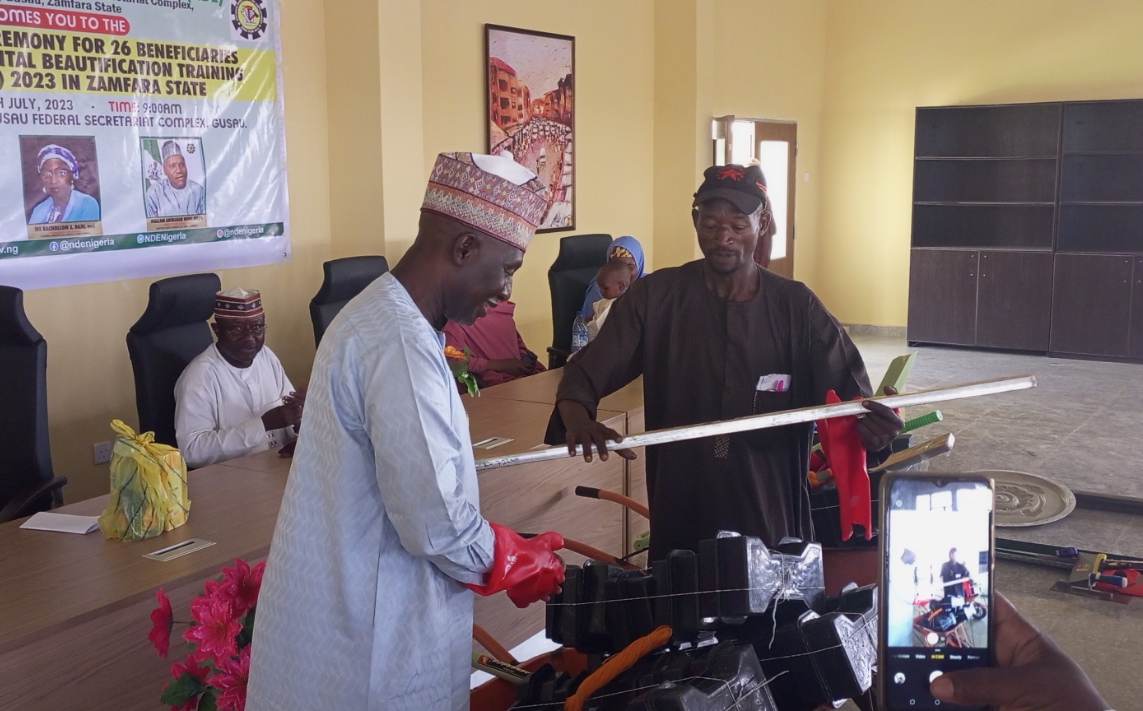 National Directorate of Employment (NDE) empowers 962 youths with tools and equipment for environmental beautification jobs in Nigeria
Director General of the NDE Malam Abubakar Nuhu Fikpo revealed this in Gusau, Zamfara State during graduation ceremony of 26 Youth of the state who were trained on the environmental beautification skills which include, Plaster of Paris (POP) Horticulture (flowering) and interlocking.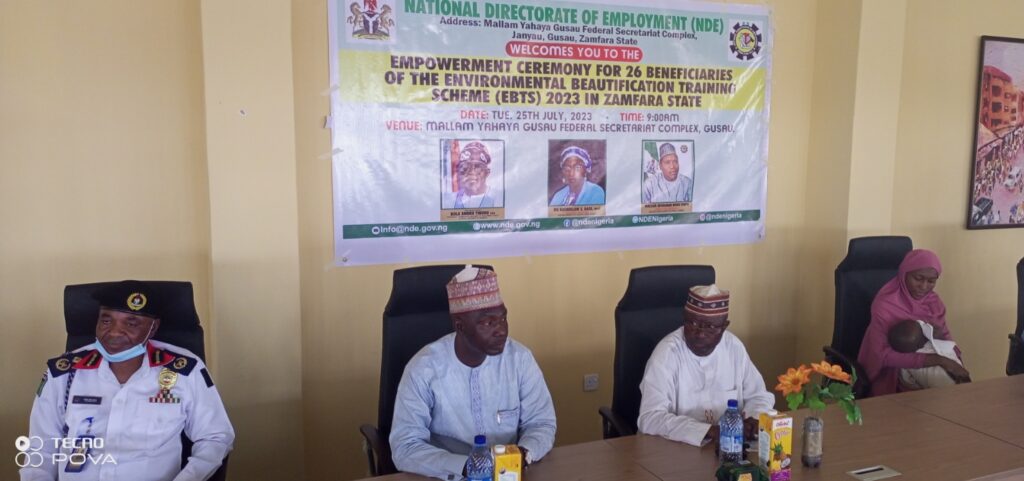 Nuhu Fikpo who was represented by the state coordinator of the NDE, Umar Muhammad Sanda, said the 962 youths were selected from the 36 states of the federation including the state federal capital Abuja with a view to making them self-reliant.
The youth were empowered with starter kit in both equipment and cash to start the job smoothly and they are to begin refunding after six months.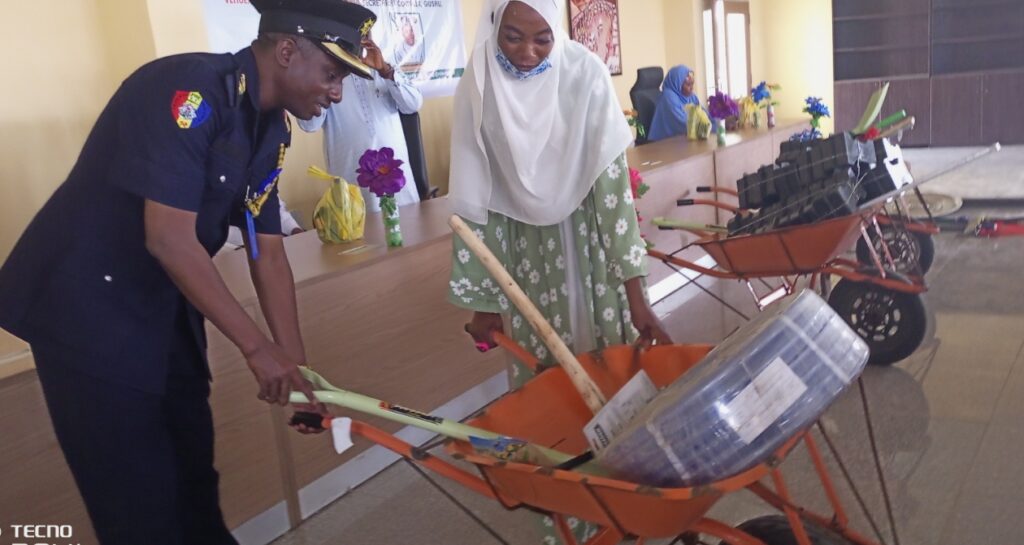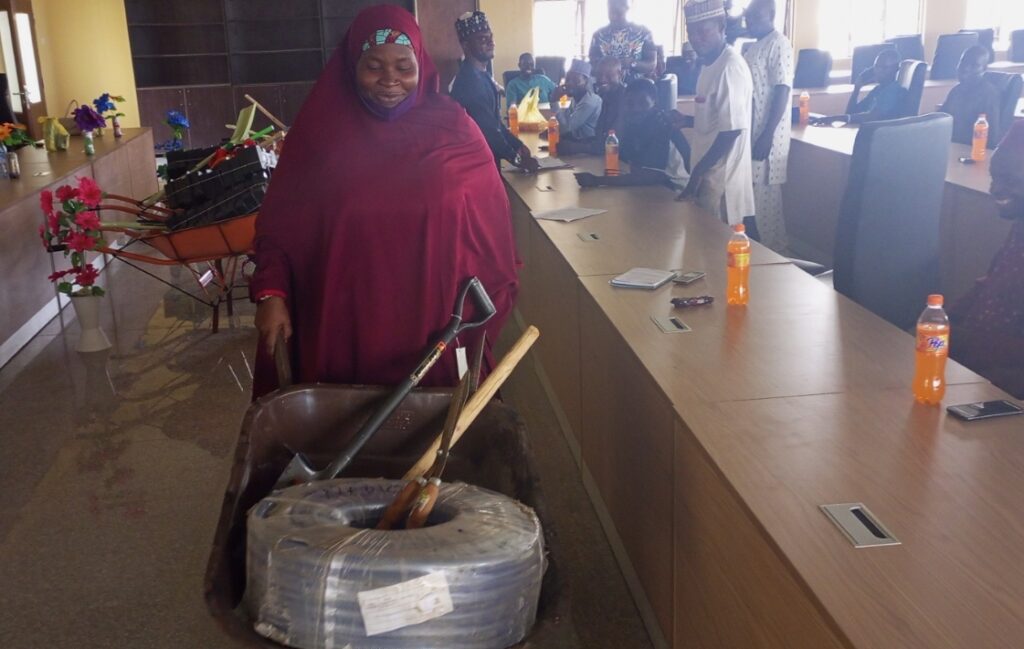 Items distributed were wheelbarrow, shovel, water pipes, mold, scissors, among other tools and equipment.
According to him, the Environmental beautification training scheme was introduced to take graduates off Streets to make them self employed. Noting that the items were given to them on loan basis with 9% interest rate.
In his remarks, the Director of Special Public Works (SPW) NDE headquarters, Abuja who was represented by Engr Haruna Idris warned the beneficiaries not to sale the items rather, they should utilize them effectively to achieve the set objectives.
In their separate good will messages, the Deputy Commandant , NSCDC, Garba Musa; Commandant Federal Fire Service, Sagir musa and Deputy comptroller federal ministry of Works, Gusau congratulated the beneficiaries and charged them to put the skill they acquired into best practice as targeted by the NDE