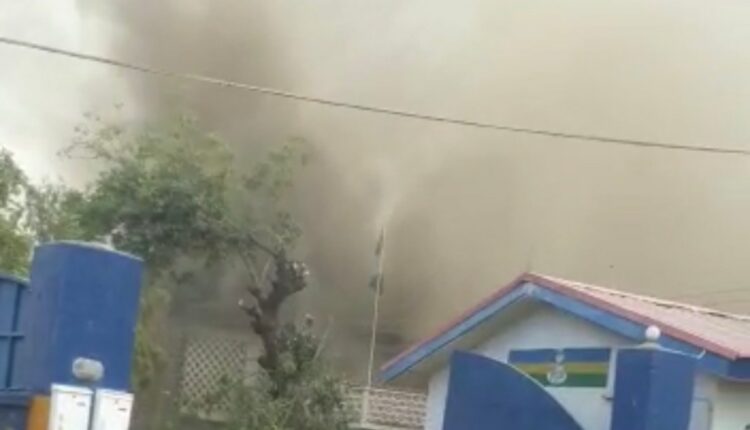 Some offices of the Kano Police Command headquarters, Bompai, were razed down by fire in today's afternoon (Saturday).
An eyewitness explained that the fire started from the Provost Office and spread to Finance Department, Conference Room, PPRO Office, Assistant Commissioner (Admin) Office, Deputy Commissioner (Admin) Office, among other offices.
It was gathered that all the offices at the top floor of the 1967 building were engulfed by the fire, except the office of the commissioner.
"We made efforts to quench the fire from the Provost Office using manual process but the inferno quickly spread to other offices. The fire fighters arrived nearly 2 hours after the fire started," a police source said
(DAILY NIGERIAN)