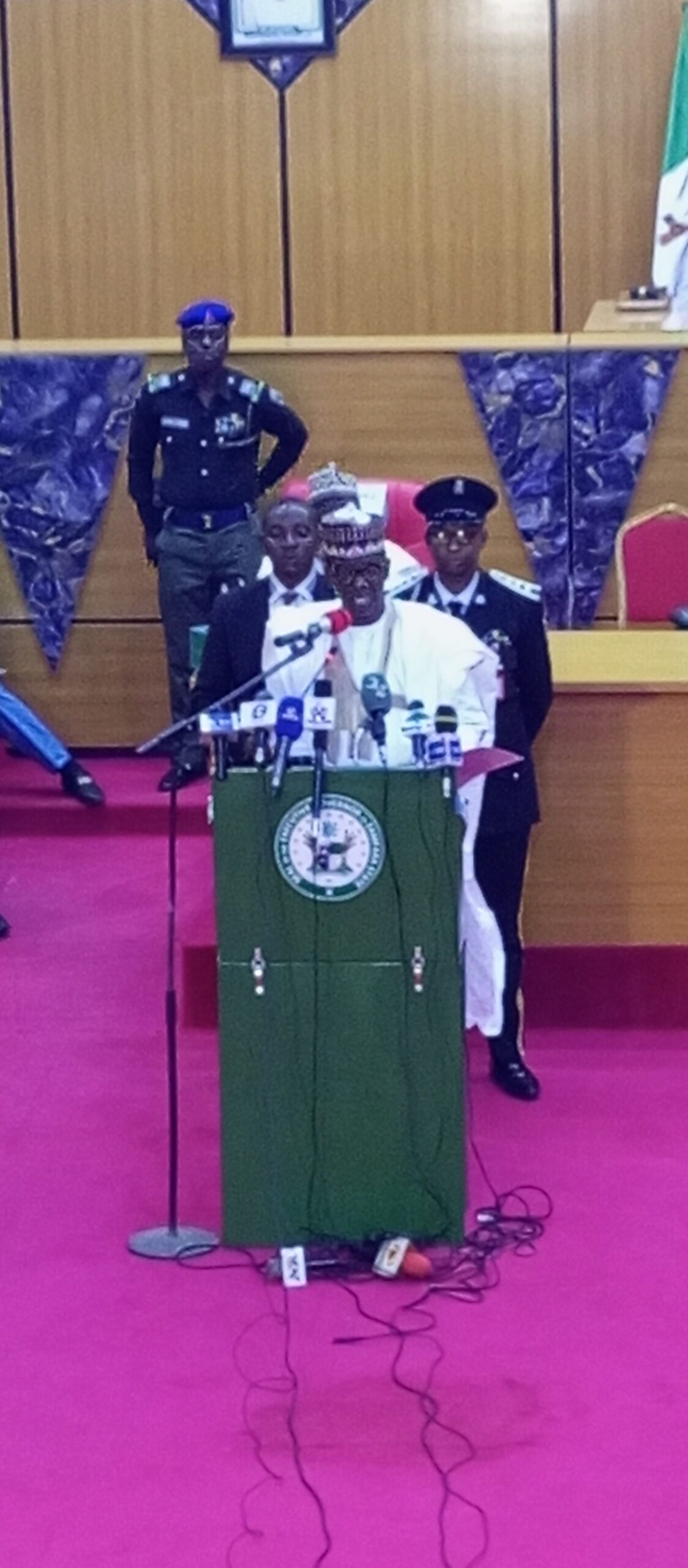 The proposed 2023 budget for Zamfara State is estimated at N188,872,227,000.00.
This is made up of N98,976,227,000.00 and N89,896,000,000.00 as recurrent and capital revenues, as well as N102,564,207,000.00 and N86,308,020,000.00 as recurrent and capital expenditures, respectively.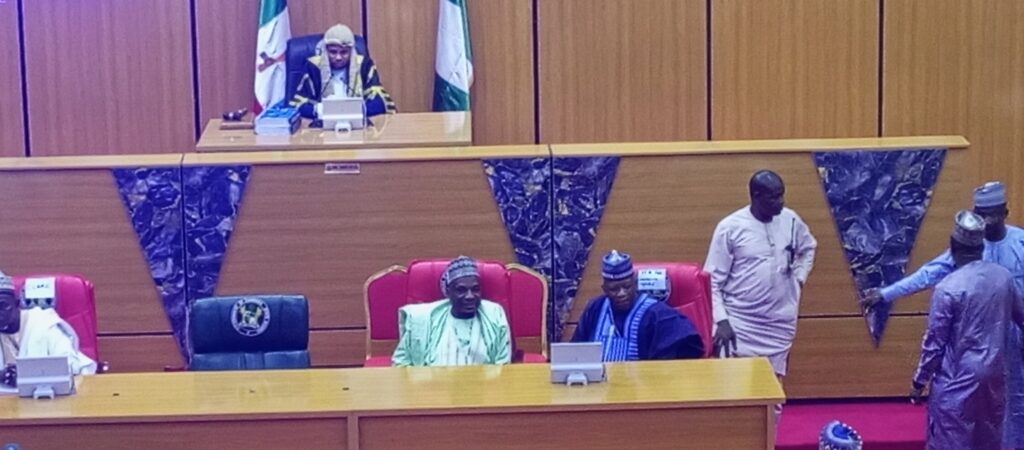 Read the full text of the presentation:
2.    I am presenting the Appropriation Bill for the Zamfara State 2023 budget proposals before this Honorable House for legislative processing and passage into law with great joy and appreciation to Allah subhanahu wata'ala.
3. The year 2022 has been another year of challenging economic experience. The year began with the picking up of economic activities in the aftermath of the global COVID pandemic.
However, as time went on, key events in other parts of the world, such as the Russia-Ukraine conflict, exacerbated the remaining shocks from the era of the pandemic.
4. In addition to the shaky post-pandemic economy, there is high inflation, especially as food prices continue to rise. Gladly, however, many farmers have been able to return to their farms, which will hopefully bring down food prices as crops are harvested.
This is mainly a result of the modest successes achieved by our administration in the fight against banditry in recent times.
5. As we prepare to go into the 2023 fiscal year, the economic prospects are brighter. The commodity prices, especially oil, remain relatively appreciable, and there is a greater prospect of winning the long-running battle against banditry in the State and other parts of the country. These are glad tidings for our people.
6. You may recall that a few months ago, when the bandits scaled up their attacks, displacing communities and preventing people from farming activities, we deemed it necessary to institute additional security measures to combat the menace.
7. We have recruited 500 community protection guards across the 19 emirate councils of the State. This gives a total of 9,500 community protection guards across the State. In addition, we have also recruited hundreds of youths under the State Anti-thuggery Standing Committee. These efforts created job opportunities for the youth and, at the same time, complemented the efforts of our conventional security operatives.
Under these new initiatives, the following committees were established: Special Committee on Intelligence Gathering on Banditry Related Activities; Management Committee on Operations of Community Protection Guards; Committee on Prosecution of Banditry Related Offences; and State Security Standing Committee.
8. The Community Protection Guards have already received training and would be fully equipped to discharge their assignments. Their role is to complement the efforts of our conventional security forces in securing our communities and fighting banditry.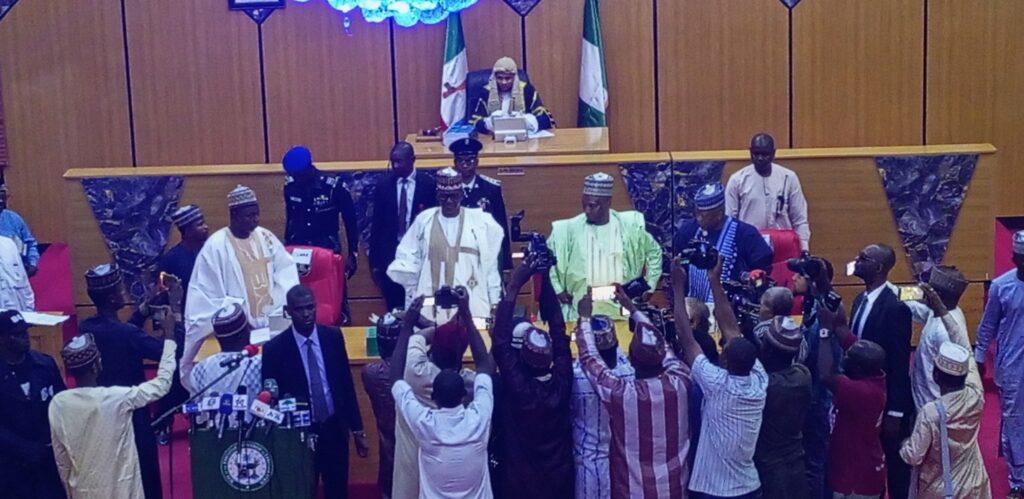 9.    The recent successes resulting from a military assault against the bandit strongholds in a forest near Gadar Zaima community of Bukkuyum Local Government Area are further evidence that the new security architecture being implemented in the State is producing the desired outcomes. 
As I have repeatedly said, if we are to win this battle effectively and speedily, we must bring the fight to the bandits' doorsteps. Therefore, we must continue to invest the necessary funds in the provision of the equipment and logistics our security forces need to do their duties in the best possible way.
10. At this point, I would like to commend the heroic efforts of our gallant military and other security forces. They have been performing wonderfully at the various theaters across the State.
I salute them for their enormous sacrifice in the battle to rout out miscreants and restore peace in our State and the entire subregion.
11. Mr Speaker, Honourable Members, even though 2023 is an election year, we will not relent in our efforts to confront and address the multitudes of challenges affecting our State in the course of implementing the budget. We will redouble our efforts in routing out banditry and associated crimes. We will keep working to build a firm, formidable, and enduring foundation for the development of our dear State. We will leverage the unity among the political class, which has been fostered by our administration, to further promote good governance at all levels, and maintain a pan-Zamfara administration that will hasten our efforts of building a new Zamfara State.
12. On the education sector, Mr Speaker, Honourable Members, in appreciation of the fact that education is the key to any meaningful development of any society, this administration has been up and doing towards revitalising the sector. Even with the security and other challenges, we have remained dogged in our commitment to the sector. We have undertaken the renovation and rehabilitation of schools across the State through the State Universal Basic Education Board. We have equally supplied furniture to many basic-level schools.
13. In 2022, we released the sum of N289,036,000 to NECO as payment of registration fees for our students. We hope to settle all outstanding payments to enable all our students to access their results. In addition, we have equally paid the sum of N15,000,000 to National Board for Arabic and Islamic Studies for our Arabic and Islamic-related examinations and N6,600,000 for NABTEB, which is the examination body for our technical schools.
14. Equally, we revived the writing of the mock examination to prepare our final-year secondary school students for relevant examinations. Accordingly, we released the sum of N38,000,000 for the conduct of the mock and Junior Schools Leaving Certificate examinations. For our Science Schools, the sum of N38,000,000 was released for the purchase of science equipment and reagents.
15. With regard to employment generation, my administration has provided employment into the state civil service to a total of 5,950 individuals drawn from the 14 Local Government Areas of the State. These individuals have been offered employments across 18 MDAs. This development has jerked up the State's monthly salary figure for civil servants by N167,333,440.
15. Similarly, we have implemented outstanding promotions of the State Civil Servants, which have not been implemented for the past seven years.
16. We are also committed to implementing the national minimum wage of N30,000 this November.
17. On this note, I want to appreciate the labour leaders for embracing dialogue as a tool of engagement with the Government. On the part of our teeming civil servants, it is my sincere hope and expectation that they will remain alive to their responsibilities and committed to implementing government policies and programmes.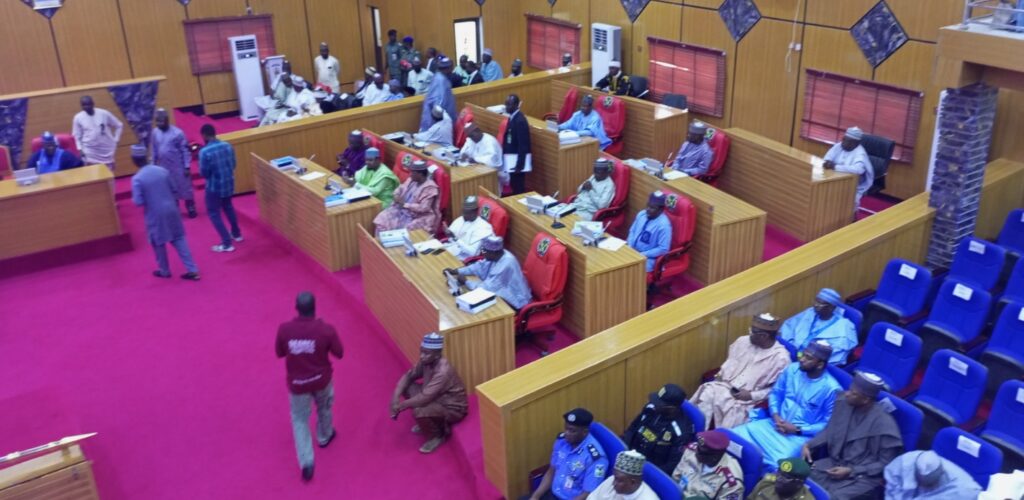 REVIEW OF THE 2022 BUDGET
18. Mr Speaker, Honourable Members, you may wish to recall that I presented a budget of N159,481,857,029.67, before this Honourable for the year 2022, which was based on projected recurrent and capital revenues of N79,553,680.575.67 and N79,928,176,454.00 respectively. Accordingly, the corresponding recurrent and capital expenditure formations were N73,506,857,029.67 and N85,975,000,000.00, respectively.
19. By the end of the third quarter of the year under review, precisely the end of September, we noticed that the budget performance was 49,123,960,878.10, representing 31%. This was due to the shortfall in the projected revenues.
Therefore, in order to dance in tune with reality, the budget was reviewed downward to N133,701,435,000.00, consisting of N94,806,025,000.00 and N39,086,610,000.00 as recurrent and capital revenues as well as N99,174,435,000.00 and N34,527,000,000.00 as corresponding recurrent and capital expenditures respectively.
HIGHLIGHTS OF THE PROPOSED 2023 BUDGET
Policy Objectives
20. All the existing policy objectives will continue to be enforced in the 2023 fiscal year, emphasising cost efficiency and effectiveness in implementing all government projects and programmes. In addition, Government will seek support from other donors in coming up with the improved 25-year State Development Plan.2023 Budget Proposal
21. The proposed 2023 budget is anchored on multiple grant resources in order to make it fiscally realisable, coherent, and consistent with our medium and long-term strategic plans. The formulation of the budget has come with a lot of challenges of higher demand of more than N300 billion from the Ministries, Department and Agencies, which are the instruments of implementation of Government policies and programmes.
However, they are streamlined to accommodate our immediate needs. We will, therefore, complete all the ongoing projects and embark on some new major capital projects.
22. Mr Speaker, Honourable Members, it is on the basis of the points mentioned that the proposed 2023 budget is estimated at N188,872,227,000.00. This is made up of N98,976,227,000.00 and N89,896,000,000.00 as recurrent and capital revenues, as well as N102,564,207,000.00 and N86,308,020,000.00 as recurrent and capital expenditures, respectively.
Some Major Projects and Programmes to be Executed in the Year 202323.
At this point, Mr Speaker, it is pertinent to mention that the 2023 budget has been designed to enable us to adequately mobilise resources to contain the raging insecurity across the State. To this end, the sum of N20,000,000,000.00 has been budgeted for the security sector. Similarly, to enable us to respond to humanitarian challenges arising from banditry and related crimes, we are devoting the sum of N10,800,000,000.00 for humanitarian services.
24. In the same vein, we have made a substantial allocation for the education subsector to the tune of N21,265,000,000.00 Health receives N18,424,000,000.00. Also, agriculture is allocated the sum of N4,867,000,000.
25. In addition to the completion of the ongoing projects, we also intend to undertake the following projects during the year 2023:Provision of relief materials for the victims of banditry, flood, and other disasters has been earmarked the sum of N8,300,000,000.00;Completion of Gusau International Airport, which is earmarked the sum of N4,000,000,000.00;Construction of an Ultra-Modern Stadium & Hotel in Gusau, which is expected to cost N5,000,000,000.00;Joint UBEC and UNICEF Interventions will receive the sum of N4,500,000,000.00;
Construction of Tsafe- Yankuzo Road will receive the sum of N2,000,000,000.00;
Completion of ongoing township roads and construction of new urban roads will cost the sum of N2,000,000,000.00;
Food Security Grants to Farmers will receive the sum of N1,500,000,000.00;
Construction of State Catering Hotels in 3 zones will have the sum of N1,300,000,000.00;
Renovation of Jubril Bala Yakubu Secretariat is to be allocated N1,000,000,000
CONCLUSION
26. Before I conclude, I wish to thank Mr Speaker and the Honourable Members for the solidarity, resilience, and commitment you have always demonstrated in all matters of State brought before you. This has always been the source of success for our administration. So, I solicit you to maintain the tempo for the overall development of our dear State.
27. To the good people of Zamfara State, I must appreciate your patience, resilience, prayers, and goodwill which are the bedrock of our successes. Despite the trying times of insecurity and attendant economic hardships, you have always remained resolute against all odds.
28. On this note, Mr Speaker, Honourable Members, it is my pleasure to present the Appropriation Bill for the year 2023 to the tune of N188,872,227,000.00 for your consideration and passage into law.
The estimate is made up of N98,976,227,000.00 and N89,896,000,000.00 as recurrent and capital revenues, as well as N102,564,207,000.00 and N86,308,020,000.00 as recurrent and capital expenditures, respectively.
29. As I present the 2023 budget proposal before this Honourable House, I hope you will expedite the processes of passing it into law.
Finally, I thank you very much for your attention.
I thank you for your support and cooperation at all times.
May Almighty Allah bless you abundantly and guide you in all your deliberations.
30. Thank you and Wassalamu Alaikum.