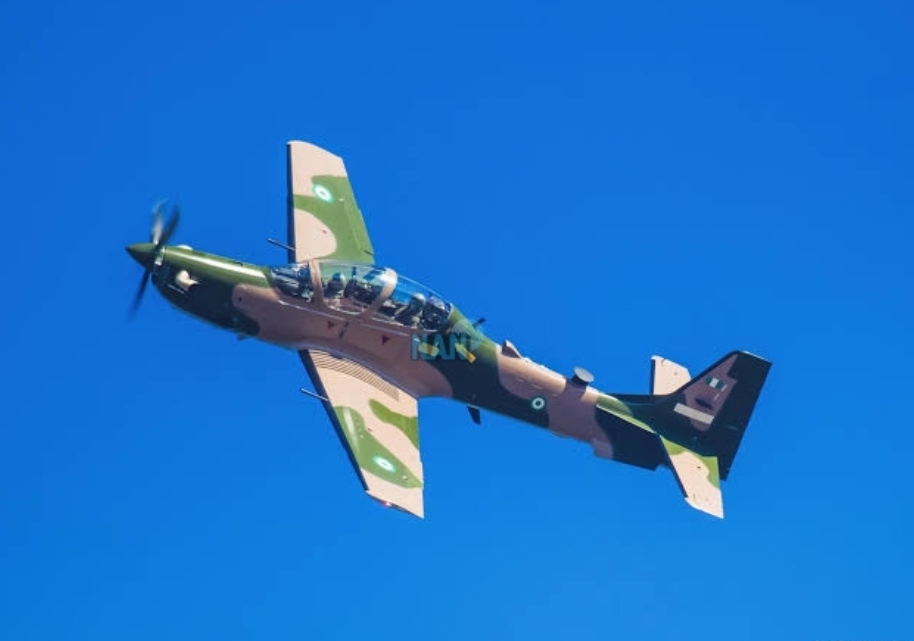 In sustained offensives against terrorists, aircraft of the Nigerian Airforce (NAF) have striken the enclave of notorious gun runner Mallam Ila at Manawa Village in Shinkafi Local Government Area of Zamfara State.
A defence operative told PRNigeria that the gun runner was the major supplier of sophisticated weapons to the notorious terrorist, Bello Turji in Zamfara.
"The NAF aircraft under Operation Hadarin Daji carried out the strikes on the enclave of Mallam Ilu in the evening of 18 November 2022.
"Mallam Ila remains a high value target due to his closeness and association with terrorist leaders Bello Turji and Dan Bokoyo. Their foot soldiers have also been responsible for attacks in Shinkafi general area of Zamfara State as well as parts of Kaduna, Niger, Kebbi, and Sokoto States.
"After the airstrike on the location, multiple explosions were observed with huge fireballs, indicative of other high inflammable materials hidden in the location. Scores of terrorists were eliminated during the operation," the operative said.
Another source told PRNigeria that Mallam Ila narrowly escaped but sustained critical injuries.
When contacted, the NAF spokesperson, Air Commodore Edward Gabkwet, confirmed the strikes and maintained that the military operations continued to curtail the excessess of bandits and terrorists in the states.
"The NAF and other security agencies remain on track to seeing the ongoing counterterrorism effort to a conclusive end.
"We call on Nigerians to continue supporting the security agencies with information on activities of criminal elements as solving the current security impasse requires the involvement of all," Gabkwet added.