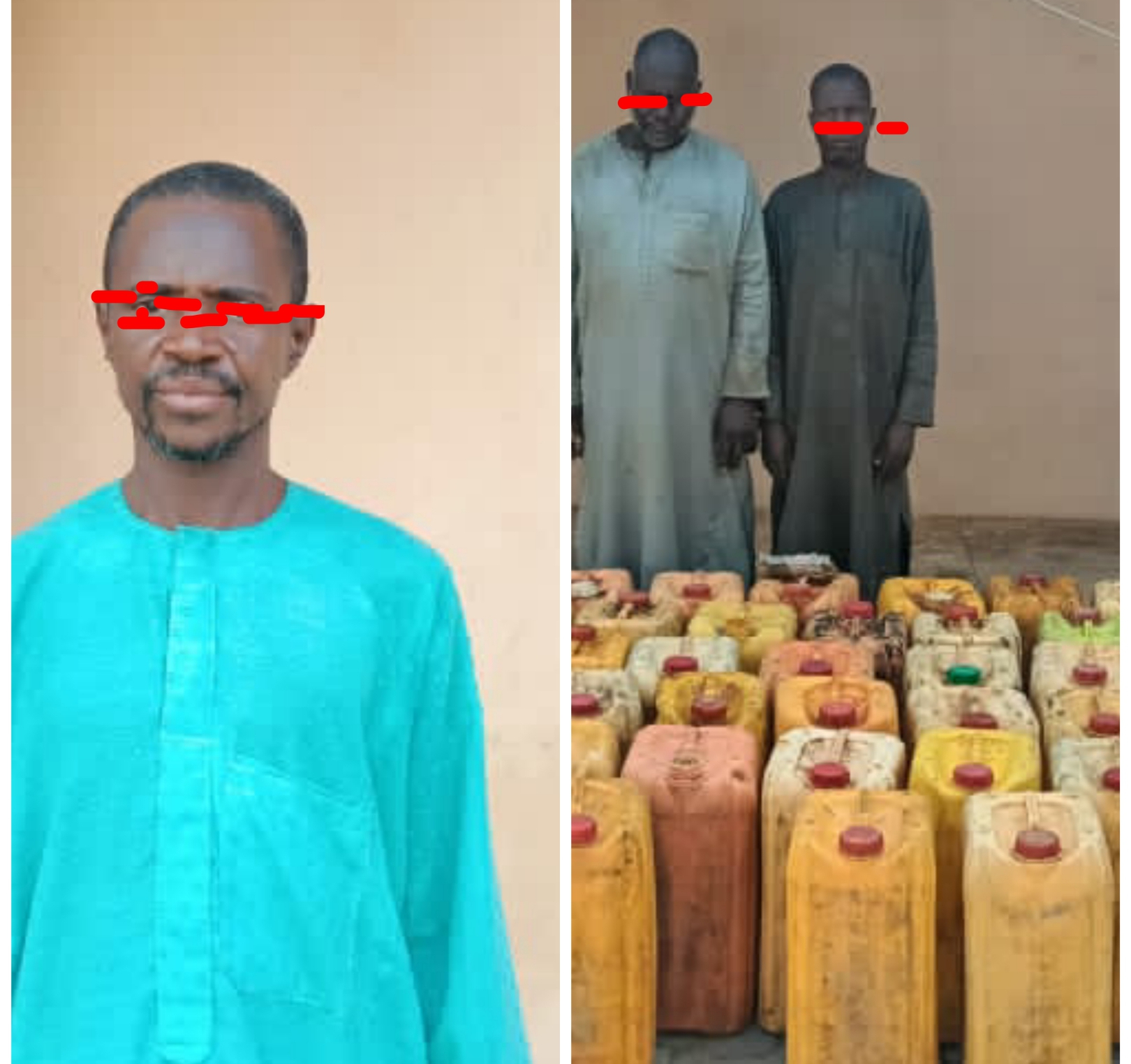 Zamfara State Police Command said its Tactical Operatives apprehend a Notorious Bandit named Juli Musa, and two other logistics suppliers to Bandits, Surajo Yahaya 'm' 35 years and a 70 year old man Bello Abubakar in Gusau.
This was revealed by the Police Public Relations Officer, PPRO, of the Command, SP Mohammed Shehu, in a Press statement signed and made available to SMARTS NEWS in Gusau saying, the arrest was based on intelligence reports.
He explained that, on 25th September, 2022 at about 12:16am (Midnight) police on night patrol intercepted a Golf Car loaded with with 47 empty jericans of 25 litters each, 70 loafs of Bread and Ninety two thousand Naira cash at a filling station in Gusau.
According to him, investigation revealed that, the fuel was to be supplied to the bandits at Dankurmi forest for their deadly operations, saying the bandits suppliers were received by the security guard of the filling station located at garejin Mailaina, extreme end of Gusau along Dansadau road a red zone in the state.
SP Shehu recalled that, the state ha sin it's recent security measures to curve banditry and heinous crime, banned the sell of fuel in jericans and in large quantity.
The PPRO noted that, on 24th September, 2022 tactical Operatives of the command acted on intelligence information that led to the arrest of a notorious Bandit, juli Musa 'm' of Kwashabawa village who have been terrorising people of Zurmi, Birnin Magaji and Kaura Namoda Local Government Areas respectively.
Shehu added that, intelligence further revealed that, the suspect has been into cattle rustling, receiving and selling of rustled animals in different parts of the state.