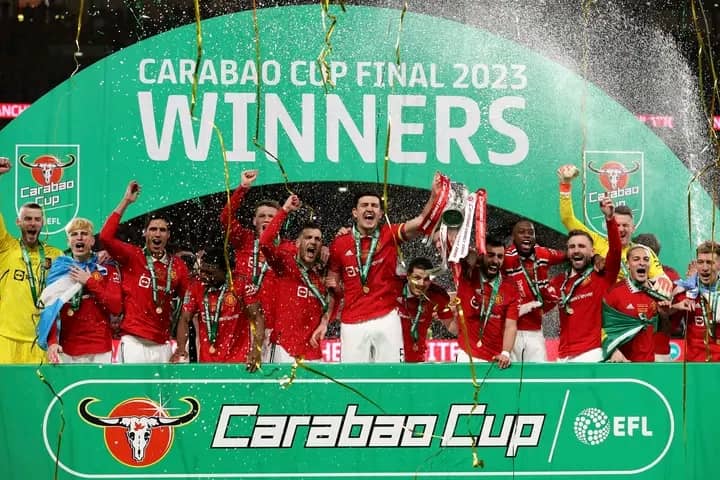 By Suleman T. Ahmad.
Manchester United beat Newcastle 2-0 at Wembley to win the English Football League currently called the Carabao Cup on Sunday.
This means that the club has ended its 6-year title droughts under the new manager, Erik Ten Hag. The club won its last trophy in 2017 when it lifted the Europa League with Jose Mourinho as manager.
Casemiro opened the score with an impressive header from Luke Shaw while Marcus Rashford scored the second goal all at the first half of the play converting a chance created by Weghorst.