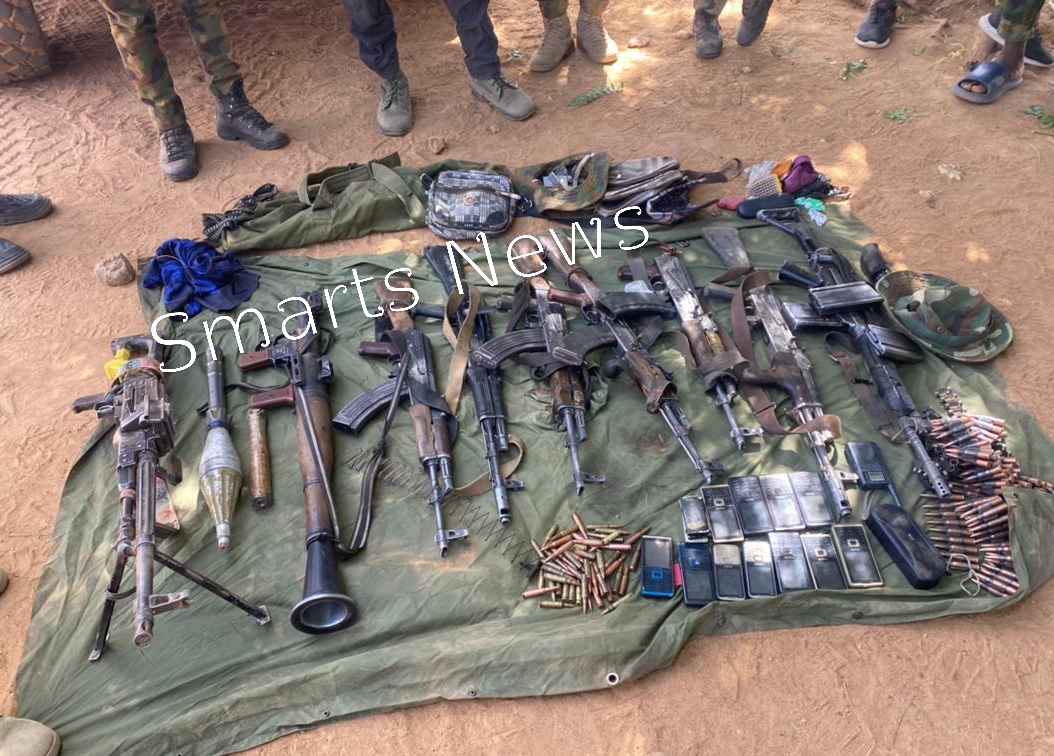 Troops of operation Hadarin Daji (OPHD) have successfully killed a notorious and wanted terrorist ine his eleven (11) foot soldiers.
The terrorists were killed during a well coordinated operation by the troops of the OPHD at Sunke forest under Duhuwa village of Bagega district in Anka local government area.
Smarts News can authoritatively report that Alh Shadari and other bandits of his camp were killed by the gallant troops of the operation Hadarin Daji who took war to bandits enclaves in a very thick forest.
The troops who dominated the enclave have recovered several dangerous weapons including AK-47 rifles, Rocket launcher, ammunition of various caliber, Anti Aircraft, military uniform, smart phones, Chams and operational motorcycles.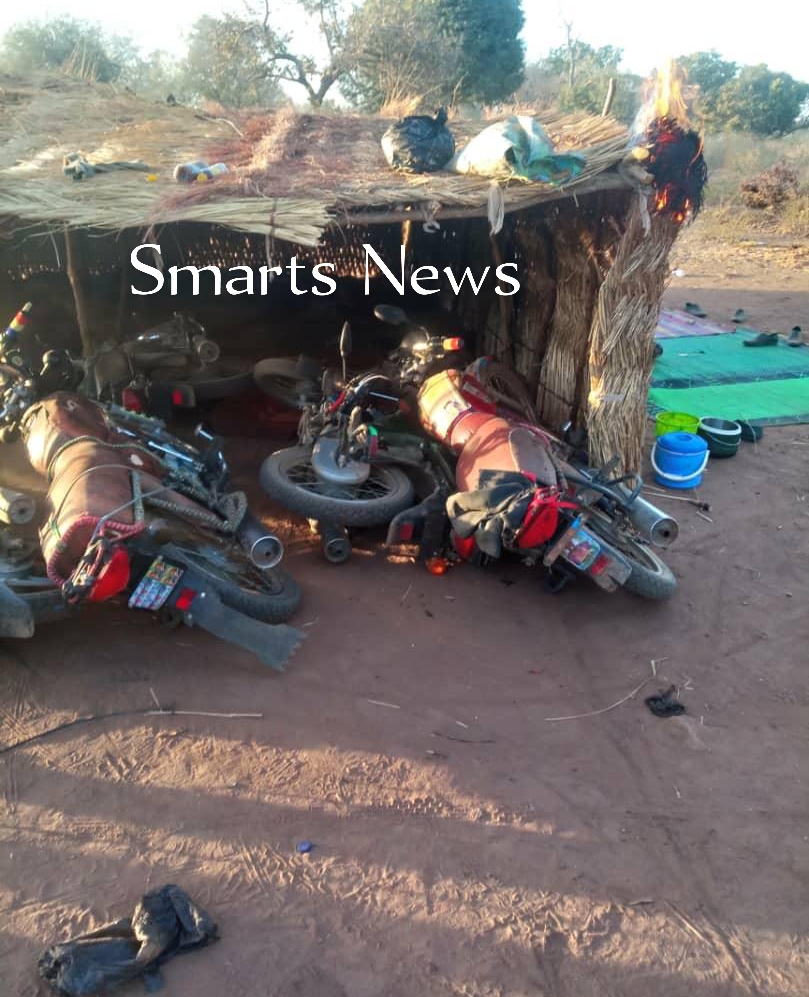 Media Smarts Nigeria recalled that Alh Shadari is among the 19 terrorists declared wanted by the Nigerian Army and placed Five million Naira as a reward to anyone who volunteered information that led to the arrest or killing of any of them.