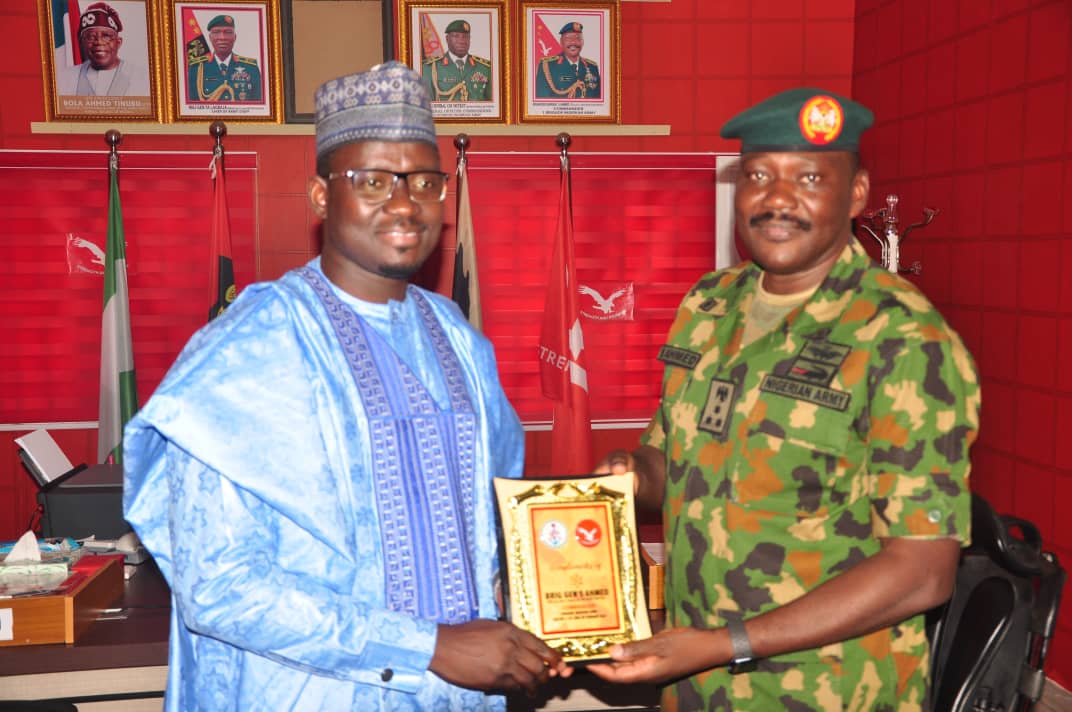 The commander, 1 Brigade Nigerian Army, Gusau Brigadier General S Ahmed has reiterated the Nigerian Army's determination and commitments to restore normalcy in the northwest and other parts of the country.
General Ahmed stated this when he received a lawmaker representing Gusau/Tsafe federal constituency at the House of Representatives, Kabiru Amadu Mai palace who paid him a courtesy visit at the headquarters of the 1 Brigade, Gusau.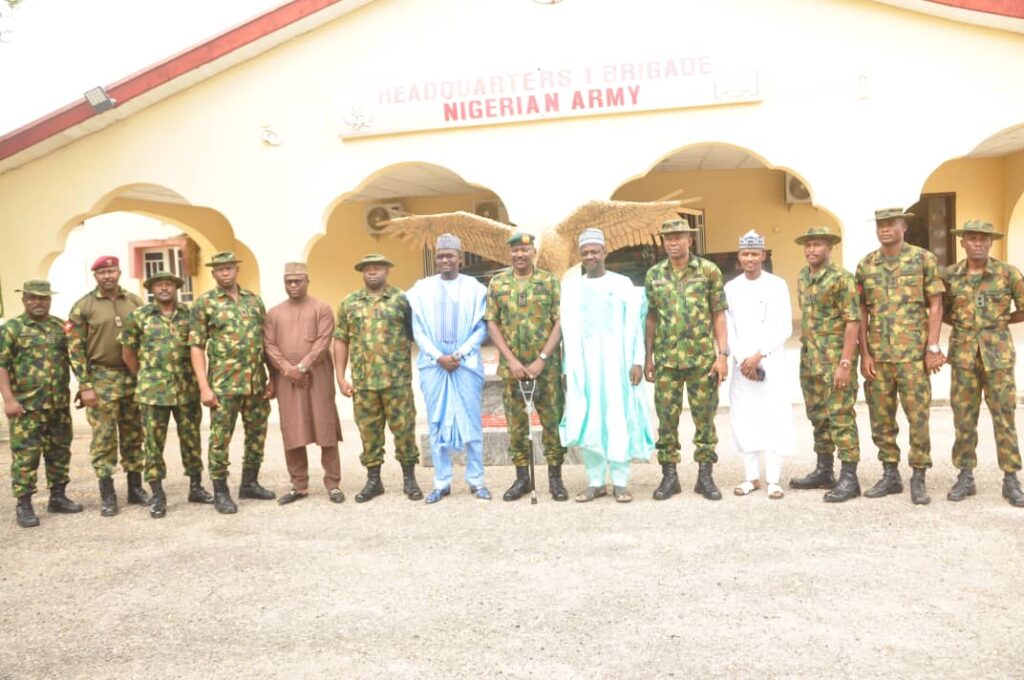 In a statement by the Acting Assistant Director Army Public Relations, Captain Yahaya Arama Ibrahim, the Brigade Commander expressed appreciation for the visit by the legislature who showed concern and commitment to end the lingering security challenges bedeviling the state.
According to him, Kabiru Amadu Mai palace has pledged support to the 1 Brigade Nigerian Army and other security agency to ensure peace and tranquility in his constituency and the state in general.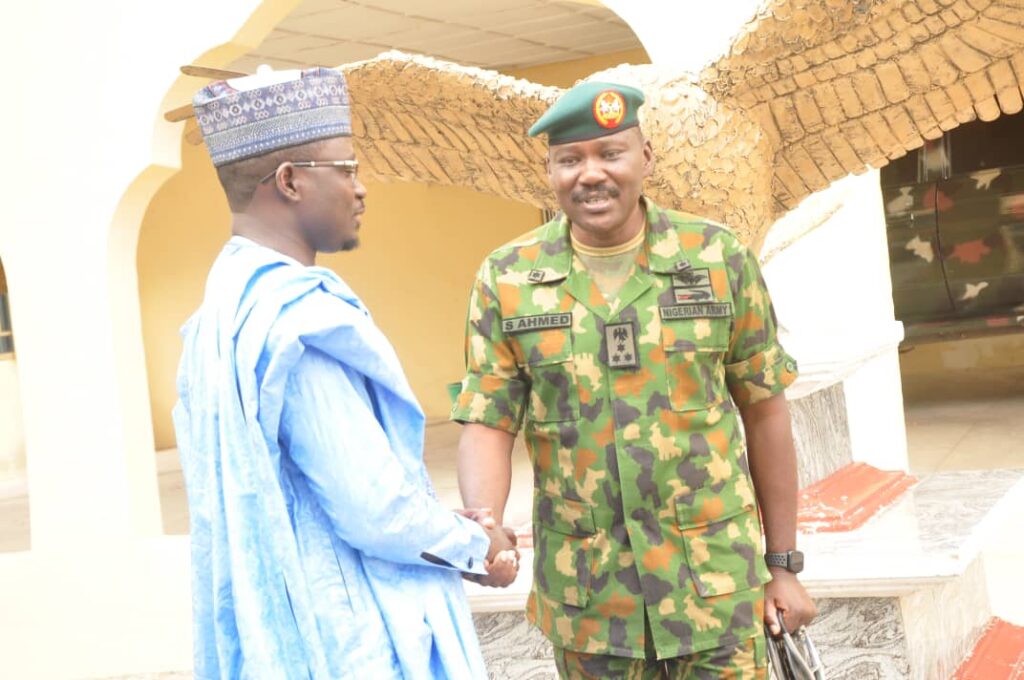 The commander 1 Brigade, Brig Gen S Ahmed who informed the lawmaker about the Brigade's onslaught against the marauding bandits under the Operation Hadarin Daji (OPHD) northwest, said no stone will be left unturned in the faith against banditry, cattle rustling, kidnapping and other heinous crimes.