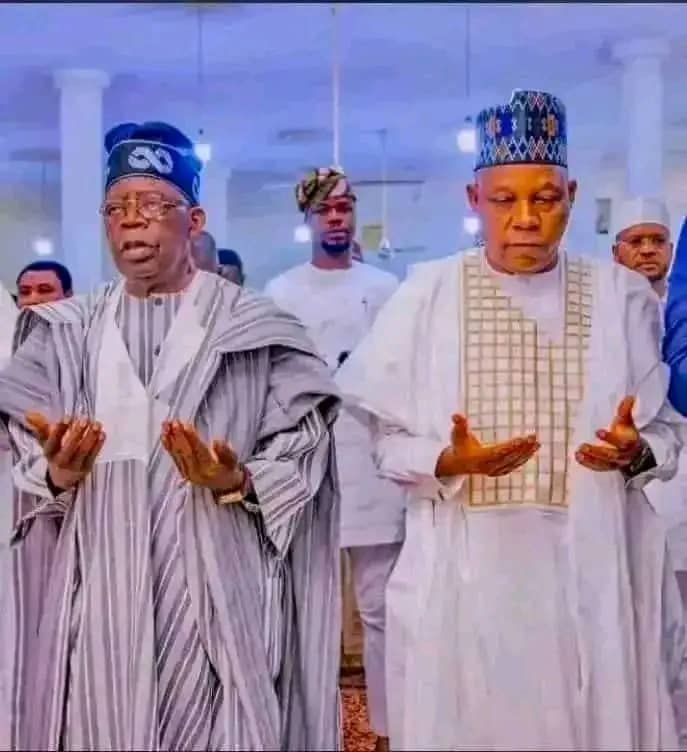 By Suleman T. Ahmad
The Independent National Electoral Commission (INEC) has declared the Presidential candidate of All Progressives Congress (APC), Bola Ahmed Tinubu as the winner of the 2023 Presidential election thereby becoming the next and 26th President of the Federal Republic of Nigeria.
The Chairman of INEC and the Returning Officer of the election, Professor Mahmoud Yakubu announced the result on Wednesday.
Prof Yakubu said Tinibu polled 8,794,726 votes, Atiku Abubakar of People's Democratic Party (PDP) secured 6,984,520 votes, while Peter Obi of the labour Party (LP) came third with 6,101,533 votes.
"That Tinubu Bola Ahmed of APC having satisfied the requirements of the law is hereby declared winner and is returned elected," the INEC boss declared.
The INEC Chairman while thanking the Nigerians for exercising their franchise and all stakeholders during the process, announced that the President-Elect and Vice President-Elect will be issued with their Certificates of returns accordingly by 3:00pm on Wednesday.
see full list of presidents of the federal republic of Nigeria from independence to date
Sir Abubakar Tafawa Ɓalewa
General Ironsi
Gen. Yakubu Gowon
Gen. Murtala Mohammed
Gen. Olusegun Obasanjo
Alhaji Shehu Usman Aliyu Shagari
Gen. Muhammadu Buhari
Gen. Ibrahim Badamasi Babangida
Chief Earnest Shonekan
Gen. Sani Abacha
Gen. Abdulsalami Abubakar
Chief Olusegun Obasanjo
Alhaji Umaru Musa Yar'ardua
Dr. Goodluck Jonathan
Muhammadu Buhari
Senator Bola Ahmed Tinubu