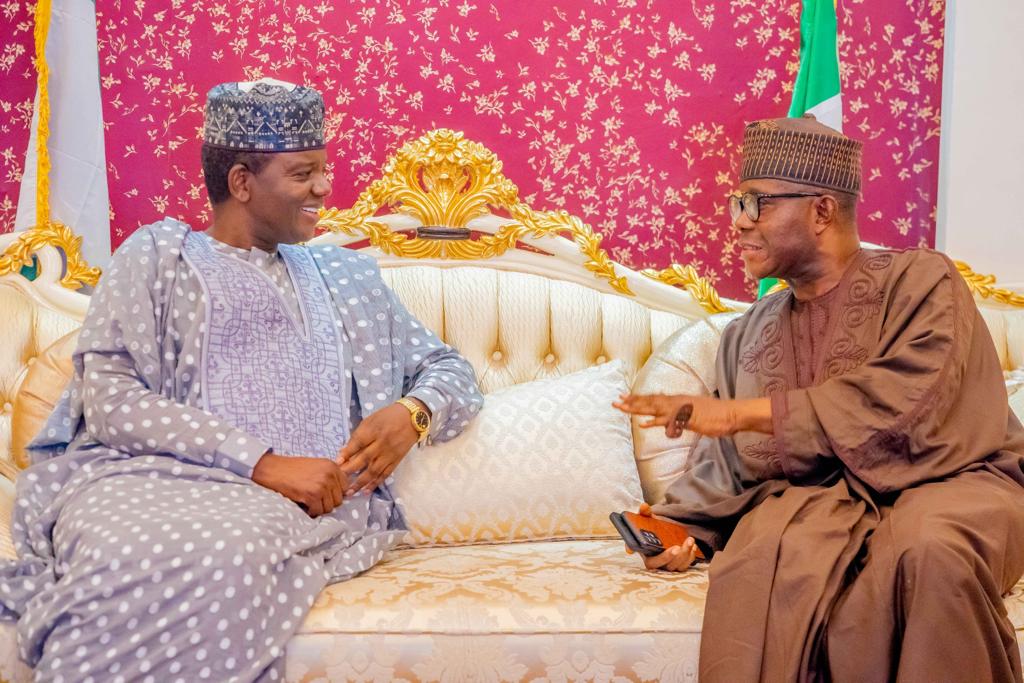 First governor of Zamfara and Military Administrator, Col. Jibrin Bala Yakubu (rtd) has expressed confidence in the ability of the immediate past governor of the state, Dr. Bello Mohammed Matawalle to serve as one of the best ministers in the country in the incoming Federal Executive Council of President Bola Ahmed Tinubu.
JB Yakubu made the comment today when he paid a congratulatory visit to Matawalle over the latter's ministerial nomination by President Bola Ahmed Tinubu.
"I have known Matawalle for more than three decades now as a performer, a responsible and respective leader who is full of initiatives that are now most likely going to cause positive and workable changes in our country.
"His nomination did not come as a surprise to me and as witnessed by many Nigerians, the Senate ministerial screening that Matawalle attended just yesterday was interesting as the senators were all very happy to receive him in the chamber which was more of a friendly discussion than ministerial screening," he said.
Col. Yakubu said Matawalle really earned the presidential ministerial nomination from Zamfara and called on the former governor to continue to be a good ambassador of the state.
Responding, Matawalle thanked the former military governor for the visit and words of encouragement and promised never to disappoint the president, Nigerians, and Zamfara people in particular.
Many congratulatory visits have continued to come to Matawalle from many leaders and other well wishers in person or in writing, are trooping to Matawalle's Asokoro private residential area to congratulate him.