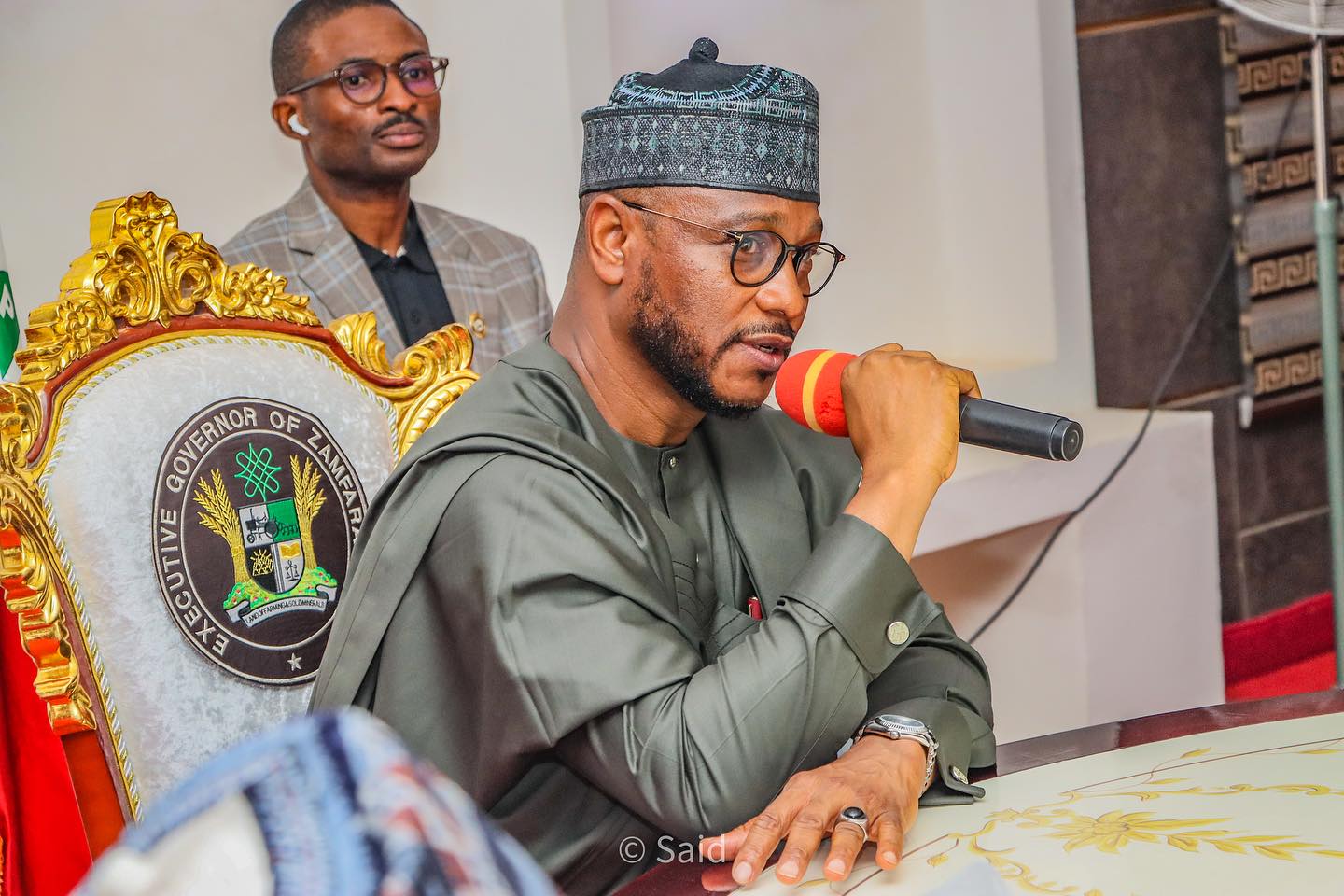 Governor Dauda Lawal of Zamfara State has called for an urgent and comprehensive investigation by the Federal Government into the ongoing secret negotiations with bandits in the State.
A press statement made available to SMARTS NEWS by the Senior Special Assistant (Media and Publicity) to the Zamfara Governor, Sulaiman Bala Idris said reports indicated that a delegation allegedly sent by some agencies of the Federal Government has been holding talks with bandit groups in Zamfara without the knowledge of the State Government.
Governor Lawal on Monday, in a statement by his spokesperson, Sulaiman Bala Idris, lamented the action of some Federal Government agencies engaged in negotiations with bandits without seeking recourse from the State Government and other security agencies.
The statement added that Governor Lawal also called on the Federal Government to clarify the action of these Federal agencies, which is clearly at variance with the State Government's adoption of a kinetic strategy in the fight against banditry.
The statement read in parts: "Governor Dauda Lawal wishes to call on the Federal Government to clarify and investigate the actions of some unscrupulous elements sabotaging the ongoing fight against banditry in Zamfara.
"The Zamfara State Government has received reports of how some Federal Government delegation met with different bandit groups in Birnin Magaji, Maradun, Mun haye, Ajjah, Bawo, and Bagega.
"Previous administrations in the State failed to achieve positive outcomes in their attempts to engage in dialogue with bandits. We must learn from these past mistakes and adopt a new approach to restore peace in Zamfara.
"The Zamfara State Government has taken a firm stance from the beginning – we will not negotiate with these criminals.
"Ensuring the fight against banditry is a top priority of Zamfara State Government, and we cannot afford to make any compromises in our efforts. We urge the Federal Government to take swift action by terminating the ongoing negotiations with the bandits in Zamfara, as it undermines progress so far." the statement read.